Move over Donald Trump: There's another presidential candidate taking hits for comments about ethnic minorities. But this time, the remarks were aimed at himself.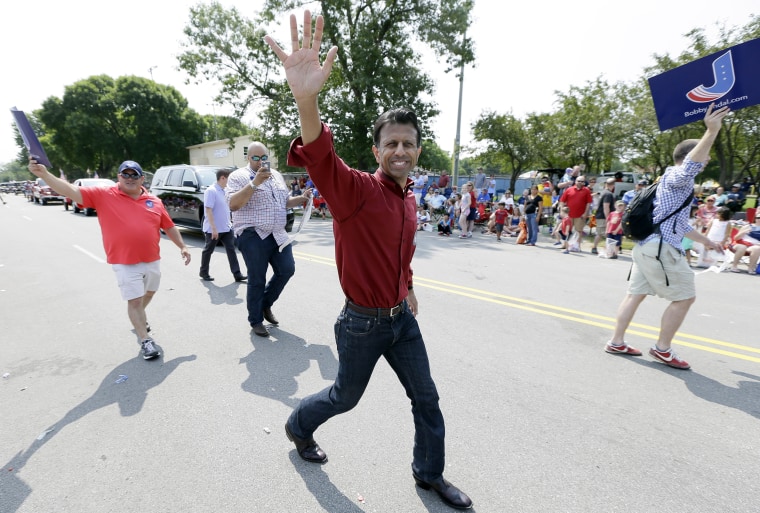 Louisiana Republican Gov. Bobby Jindal is getting heat on social media for his campaign's recent "limited edition t-shirt" featuring the slogan, "Tanned. Rested. Ready."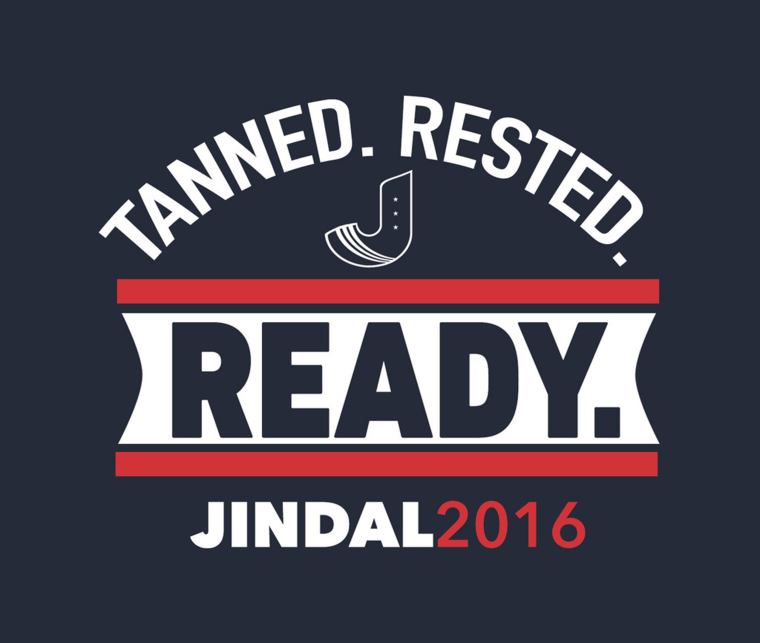 It was aimed to quell criticism Jindal has long received that he actively distances himself from his Indian-American heritage. According to an email his campaign sent to supporters, the slogan and accompanying t-shirts make fun of "the liberal media" and its supposed obsession with Jindal's skin tone.
"Apparently Bobby isn't brown enough for them. Well, this will make the left even more upset," the note said.
But that just got his critics even more fired up, among them comedian Hari Kondabolu, who poked fun at the fact that the website selling the t-shirts noted: "Colors subject to change."
Other Twitter users compared the slogan to efforts by Rachel Dolezal, the former NAACP leader in Washington state under fire for claiming to be black, as well as the motto used by UPS:
Even Jindal's fellow Republicans poked fun at the governor. The Nixon Foundation pointed out that Jindal's slogan was copied from the phrase made popular in 1988 at the Republican National Conference, where satirical t-shirts featuring the former president appeared everywhere.
Jindal's not the only candidate to market unusual campaign merchandise — from Hillary Clinton's "pantsuit tee" to a Rand Paul beanbag toss game, you can find more oddball 2016 items here.