Bob Costas has passed the Olympic torch to Mike Tirico.
After serving as NBC's prime-time Olympic host since 1992, Costas is stepping down and handing duties over to Mike Tirico beginning with the 2018 Winter Olympics in PyeongChang, South Korea, NBC announced Thursday.
"I'm going to be like the rest of the country, watching Mike Tirico, who will be an able successor in Korea for the Winter Olympics beginning a year from today,'' Costas told Matt Lauer on TODAY Thursday.
The two broadcasters also have a special connection through their college alma mater. Tirico was the first recipient of the annual scholarship in Costas's name at Syracuse University.
"Someone who I grew up idolizing,'' Tirico said about Costas on TODAY Thursday. "I went to Syracuse in large part for college because Bob did. I received a Bob Costas scholarship 30 years ago."
RELATED: Ryan Lochte cost himself 'millions and millions' in scandal, Bob Costas says
During his award-winning 25-year stint, Costas hosted 11 Olympics between the Summer and Winter Games. He's won 27 Emmy Awards, more than any sports broadcaster in history.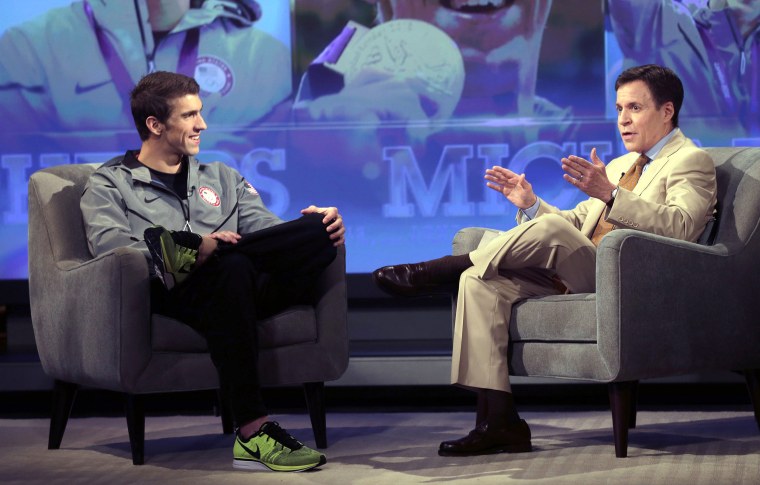 In his final Olympics in Rio de Janeiro last year, Costas fittingly covered the finale of several legendary Olympic careers, including swimmer Michael Phelps and sprinter Usain Bolt. He has been an Olympic fixture since making his debut at the 1992 Games in Barcelona.
"Bob has long been the gold-standard of Olympic hosts," NBC Olympics executive producer Jim Bell said in a statement. "We thank him for his unmatched work on the signature event in sports television, and we're thrilled to have Mike, with decades of big-event experience, on our team and excited to step in."
Out of all the memorable moments during his tenure, one in particular stood out for Costas.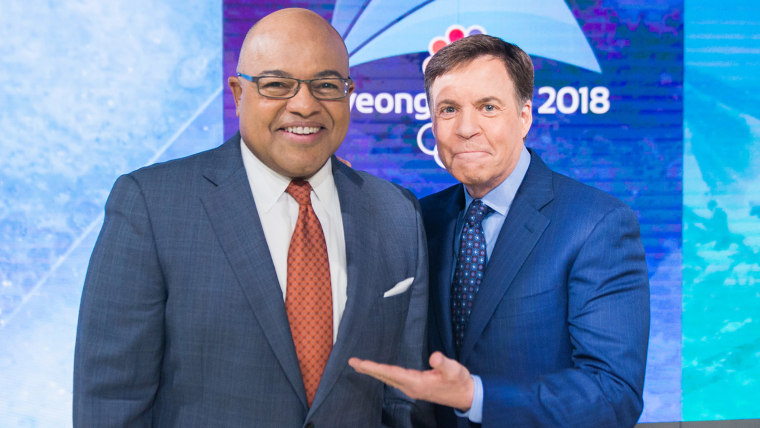 "I always go with Muhammad Ali lighting the torch in 1996 in Atlanta because it stands alone,'' Costas told Matt Lauer on TODAY. "When he stepped out of the shadows and Janet Evans handed him that torch and you saw him trembling that way, somehow even in that condition, he was just as charismatic and magnetic as he'd ever been."
Costas, who has been with NBC for 37 years, will continue to serve in multiple roles with NBC Sports and NBC News.
"They've been kind enough to call it the Brokaw phase of my career, so I'll be to sports what Tom has been for the last several years to (NBC) News,'' Costas said. "I'll show up when it's appropriate for me to show up, including sometimes on the Olympics or the Kentucky Derby or the Super Bowl."
RELATED: Bob Costas: A cloud of doubt will hang over Russian medals in Rio
Tirico already has Olympic experience after serving as the daytime host for NBC's coverage of last year's Games in Rio.
Since coming over from ESPN to NBC in July 2016, Tirico also has served as host of Football Night in America, the U.S. Open and the Ryder Cup, as well as handling play-by-play duties for Sunday Night Football, Thursday Night Football, and Notre Dame football.
"The level and longevity of Bob's tenure have left an indelible mark on American television and the Olympic Games," Tirico said in a statement. "I am honored to call him a friend, humbled by this opportunity, and thankful to the many people who have helped make this possible."
Follow TODAY.com writer Scott Stump on Twitter.