After the NFL upheld a four-game suspension for New England Patriots quarterback Tom Brady because of his role in Deflate-Gate, NBC "Football Night in America" host Bob Costas said that the NFL turned a minor infraction into something much bigger, and that Brady's cover-up was worse than the original crime.
"It's always the cover-up rather than the crime,'' Costas told Matt Lauer and Savannah Guthrie on TODAY Wednesday. "I've been thinking from the beginning, why didn't he just say, 'Look, the equipment people knew I wanted the footballs at the lowest permissible end of inflation. If accidentally or purposely they went beyond that, I take responsibility for it because I communicated my preference, but I didn't order him to do that.''
Costas said that with Deflate-Gate, the NFL "turned a misdemeanor into a federal case, both figuratively and literally."
"To me, this seems more like watering down the infield or the playing field to slow down a speedy opponent or pine tar on a bat. It's gamesmanship. It's not awful, but it became awful because of the way the league perhaps overreacted and Brady himself didn't say what he could've said."
On Tuesday, NFL Commissioner Roger Goodell upheld Brady's four-game suspension for the improper inflation of footballs in the Patriots' AFC championship game win over the Indianapolis Colts on their way to a Super Bowl title. While Brady was never accused of personally manipulating the footballs or of actually deflating them, investigators found earlier this year that Brady was "at least generally aware" of the activities of the staff who deflated the footballs.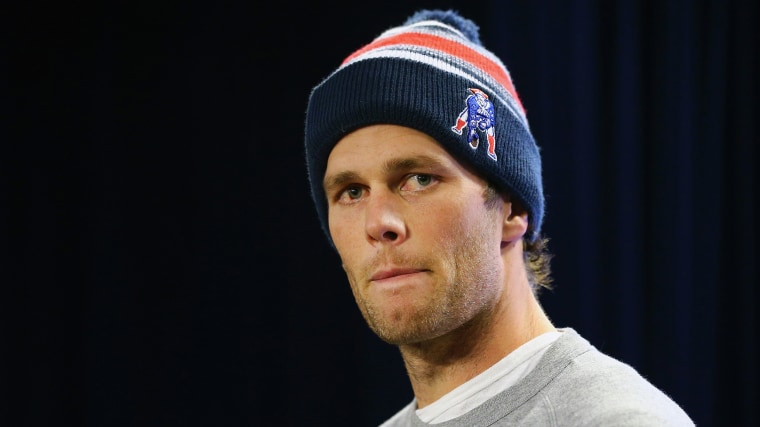 In its decision Tuesday, the league said that Brady "instructed his assistant to destroy the cellphone that he had been using since early 2014, a period that included that AFC Championship Game and the initial weeks of the subsequent investigation."
In a 20-page statement upholding Brady's four-game suspension, the league said: "Brady's deliberate destruction of potentially relevant evidence went beyond a mere failure to cooperate in the investigation and supported a finding that he had sought to hide evidence of his own participation in the underlying scheme to alter the footballs."
Brady has authorized the National Football League Players Association to appeal the decision, which the NFLPA said it would do, calling the decision "outrageous" in a statement.
Brady issued a statement about Goodell's ruling via his Facebook page Wednesday morning, writing: "I am very disappointed by the NFL's decision to uphold the 4 game suspension against me. I did nothing wrong, and no one in the Patriots organization did either."
Brady's statement also included a response to the allegations that he destroyed his cell phone.
"I also disagree with yesterday's narrative surrounding my cellphone,'' he wrote. "I replaced my broken Samsung phone with a new iPhone 6 AFTER my attorneys made it clear to the NFL that my actual phone device would not be subjected to investigation under ANY circumstances. As a member of a union, I was under no obligation to set a new precedent going forward, nor was I made aware at any time during Mr. Wells' investigation, that failing to subject my cell phone to investigation would result in ANY discipline.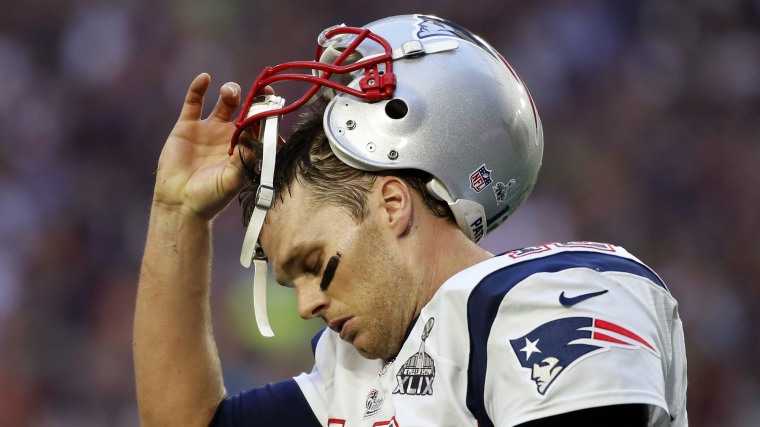 "Most importantly, I have never written, texted, emailed to anybody at anytime, anything related to football air pressure before this issue was raised at the AFC Championship game in January. To suggest that I destroyed a phone to avoid giving the NFL information it requested is completely wrong."
Brady added that his lawyer turned over detailed pages of phone records and emails and contacted the phone company to see if there was a way to retrieve lost text messages. The NFL maintains that Brady and his lawyers had the opportunity to turn over any pertinent texts or emails and declined to do that.
"So the notion that (Brady) was doing what would be understandable (by destroying his phone), trying to protect private information, that doesn't apply here,'' Costas said.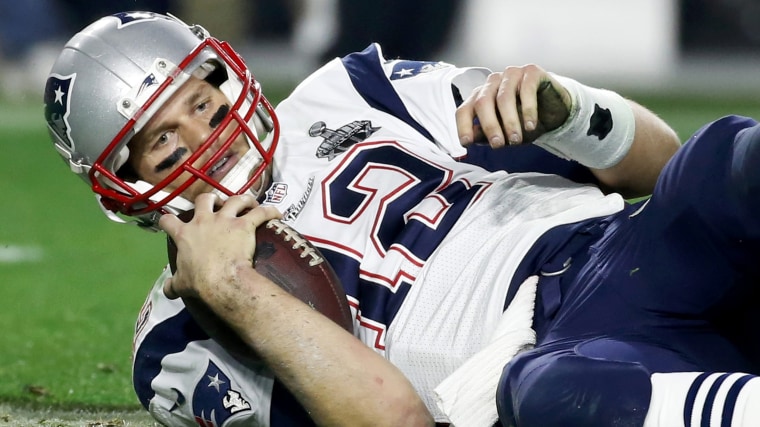 Critics of the suspension also point out that Brady is sitting out the same amount of games as Dallas Cowboys defensive end Greg Hardy, who was involved in a domestic violence incident that was much more severe than deflating footballs.
"They're not even remotely comparable,'' Costas said. "But the league can say (Hardy) sat out all but one game last year although he was paid, and our penalty for this year was 10 games and an arbitrator reduced it to four so that's not our judgment, and (Brady's suspension) goes to the integrity of the game. They say it's consistent with four-game penalties for using performance-enhancing drugs on the first offense."