At a time when fewer young adults seem to know how to make anything from scratch, some New York City high school students are building wooden boats by hand.
But woodworking isn't the only skill they're learning through the Rocking the Boat after-school program, which is helping transform a community and changing the lives of participants.
Featured this month in Popular Mechanics magazine, the program opens a warehouse-turned-workshop in the South Bronx neighborhood of Hunts Point to local students, who spend afternoons chiseling, sawing, sanding and painting wood to bring it to life.
"I live, like, right up the block, and I didn't know this place was here at first," Steven Portillo, 17, told TODAY. "I'd been here my whole life."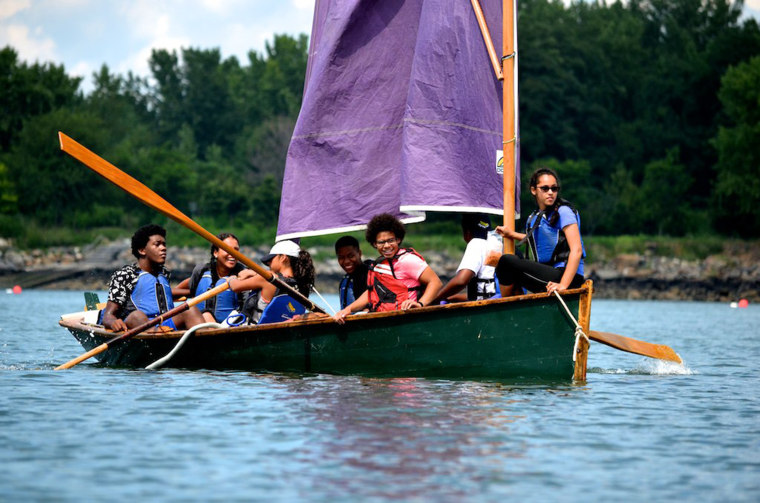 Portillo and 19-year-old Janet Williams are among some 200 students each year to spend their after-school hours learning the craft.
"I told my grandpa about how I wanted to do this program," Williams said with a laugh. "And he's like, 'Good, 'cause you break things all the time, so, you should learn how to build something.'"
Rocking the Boat is the vision of executive director Adam Green. Twenty years ago, while on a break from college, Green joined his friend in building a dinghy — despite the fact he'd never attempted anything of the sort.
"To see the impact in kids' eyes, and the learning they went through — actually putting into practice some of the things they'd been taught in school, but never knew the purpose of — was thrilling," Green said.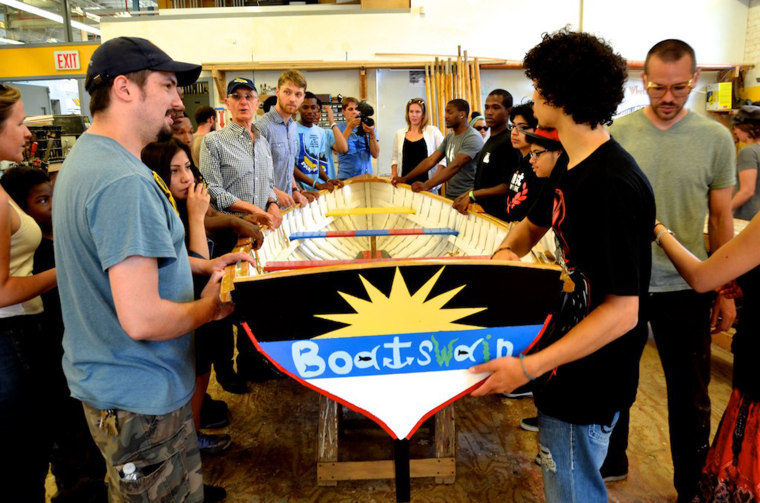 Soon thereafter, he created Rocking the Boat as an opportunity for students to apply often-stodgy woodworking, math and engineering lessons in a vibrant and hands-on setting, in a neighborhood where life can be hard.
Or, as Williams put it, "Like, who rows in Bronx?"
Barely 3 miles from Manhattan, Hunts Point has the highest child poverty rate in the country. One-third of families in the neighborhood get by on less than $15,000 per year. Statistically, it's as dangerous as it is poor, yielding the third-highest crime rate among the city's 69 neighborhoods.
"My building, it's just horrible," Portillo said. "It's a bunch of drug addicts over there, drug dealers and stuff."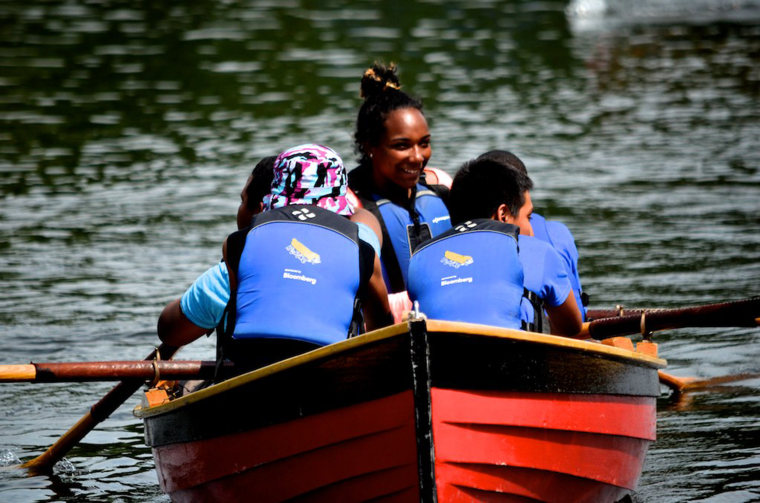 Acknowledging adversity, Green recruited social workers and incorporated job skills training into the curriculum. In the process, he's seen his idea build much more than boats.
"My personality went from, like, shy kid not wanting to talk to anybody to a kid that wants to talk to everybody, wants to get to know everybody," Portillo said.
Williams agreed, adding, "You're coming to a place where it's safe to express (your) worries so that you can get through them together. You're not alone."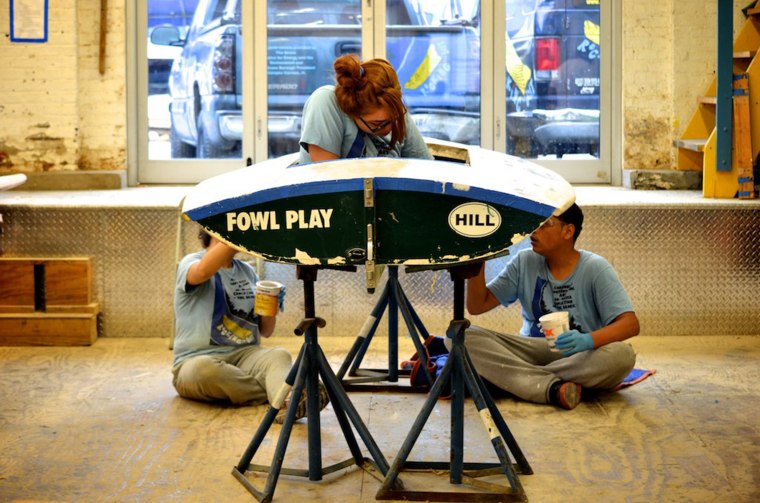 Since the inception of Rocking the Boat, students have built about 50 vessels at the Hunts Point woodshop — a place that doesn't just anchor their lives, but also helps them set sail on a new course. In a neighborhood where just 35 percent of students graduate high school, almost 100 percent of Rocking the Boat participants earn their diplomas.
Williams said she's furthering her studies at Queens College. "Rocking the Boat definitely made that dream, like, a bigger reality," she added.
Portillo praised the program for the way it fosters teamwork and growth.
"It shows you essentials for life," he added.
Follow TODAY.com writer Chris Serico on Twitter.