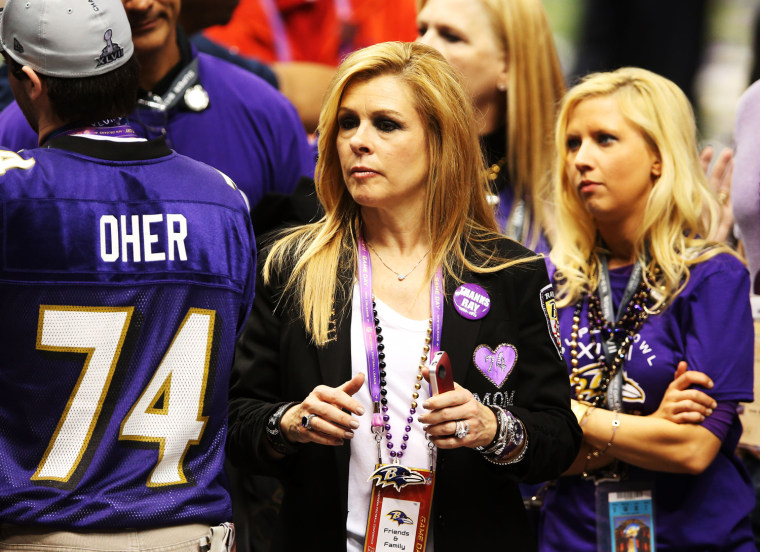 Baltimore Ravens lineman Michael Oher not only had the support of his adoptive mother in the stands at Sunday's Super Bowl, but the Hollywood version of her as well.
Sandra Bullock, who won an Oscar in 2010 for her portrayal of Oher's adoptive mother in the hit movie "The Blind Side," joined the real-life Leigh Anne Tuohy on Sunday to cheer him on.
Bullock's son, Louis, 2, was also outfitted in a Ravens jersey bearing Oher's No. 74, as the starting offensive lineman realized his dream to bring home the Super Bowl title as part of a Baltimore team that beat the San Francisco 49ers 34-31.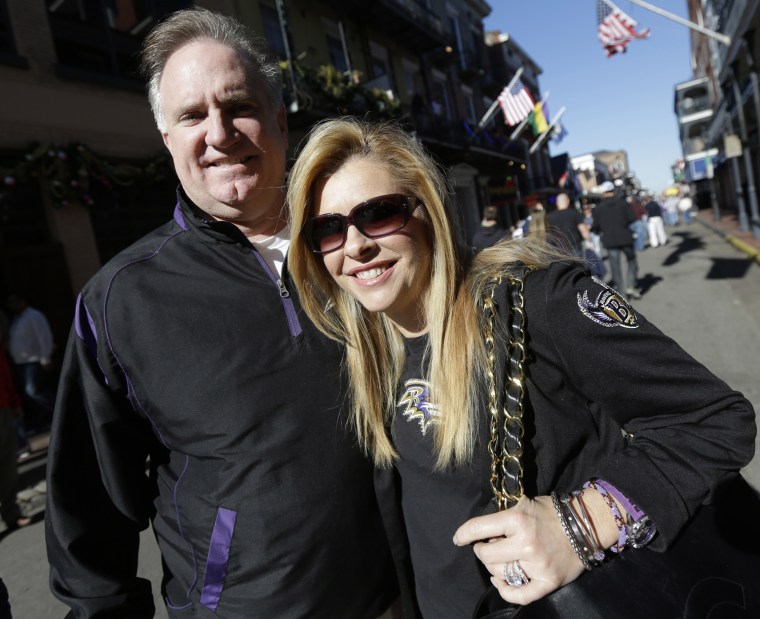 Oher's journey from homelessness to becoming a first-round draft pick by the Ravens after being adopted by the Tuohy family inspired the best-selling book by Michael Lewis and the 2009 film starring Bullock.
The actress sat in the stands with the Tuohy family at the Super Bowl, and regularly keeps in contact with them, according to a report by US Weekly.
While the movie made Oher famous beyond the football realm, he has also grown weary of being associated with it.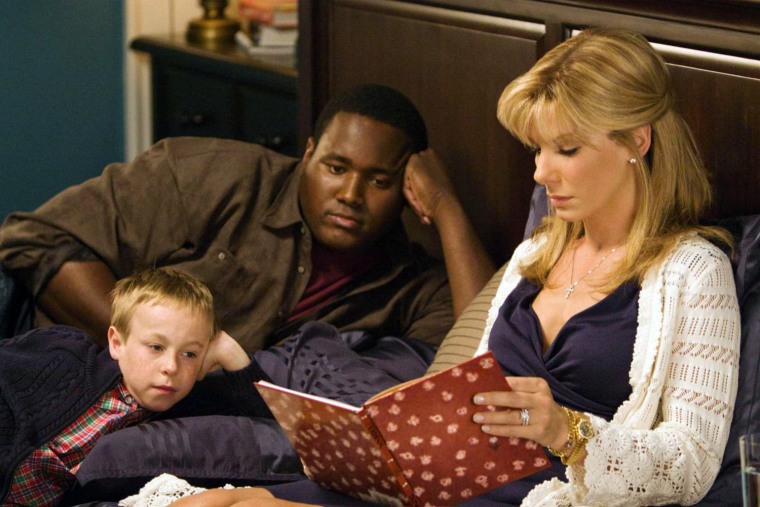 "I'm tired of the movie. I'm here to play football," Oher said when asked about it at Super Bowl Media Day.
Oher told reporters that the movie's portrayal of his love for the Tuohys in the movie was accurate, but that he was not happy with some of the scenes showing him as a complete football novice when he started playing in high school.
Read more: 
Super Bowl coach has 'mixed emotions' over win
Hudson: Sandy Hook singers are 'conquerors'
When the Super Bowl goes dark, Twitter lights up
Beyonce's halftime show criticized for risque costumes, content
Alicia Key's Super Bowl anthem criticized for being too slow