As a celebrity, musician and coach on NBC's "The Voice," Blake Shelton doesn't have to worry about facing poverty personally. But as he learned, it's right on his doorstep — not far from where "Voice" tapes in Los Angeles.
DONATE NOW: Support TODAY's efforts to help lift children around the world out of poverty
He recently spent a day in South Los Angeles at a Children's Health Fund mobile clinic on wheels, one of several that runs around the country.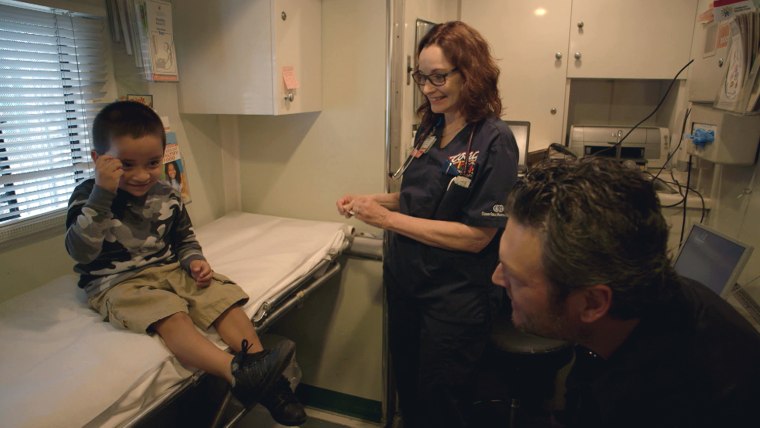 The clinic provides exams, vision screening, hearing tests and more, and patients pay what they can. The fund is one of 12 charities supported by Red Nose Day.
WATCH: Matt Lauer meets girl, 10, who's overcome long odds
"We're in the United States," Shelton told TODAY after his day out. "We're the greatest country in the world. I truly believe that. And still, one out of every five children live in poverty. I think it's time that we open our eyes to that."
Donate now to support Red Nose Day's efforts to lift children out of poverty.