Of all the people who could possibly have spoken at Muhammad Ali's funeral, Ali himself was perhaps the last one anybody expected.
But speak he did — through the man he called his "little brother," comedian Billy Crystal, who stirred the Louisville, Kentucky, crowd to laughter and tears on Friday with his impression of the late boxing champion.
RELATED: Muhammad Ali's son opens up about his final moments with his dad
Crystal told TODAY's Matt Lauer in an exclusive interview that he agonized over whether or not the impression was appropriate. Ultimately, though, he felt it was the best way to honor the spirit of Ali.
"He would have wanted me to do it," said Crystal. "I wanted to bring the joy ... the friendship that I felt, the humanity of it. Everybody knows about his history, but they don't know him the way I was fortunate to know him."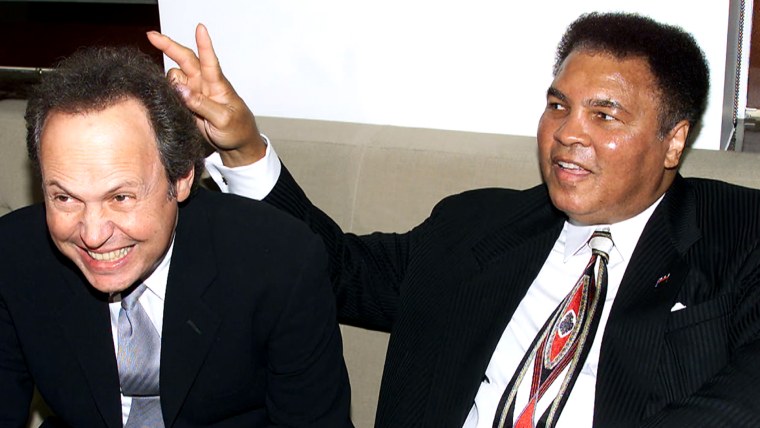 And while his delivery might have been unorthodox, Crystal felt he did right by his friend. "I could feel him," said Crystal. "I could feel him sitting out there."
RELATED: Michael J. Fox on fighting Parkinson's with Ali: 'We were part of something bigger'
Tens of thousands took to the streets for a 19-mile parade honoring Ali before the ceremony — turning the tragedy of his death into a celebration of a life well lived.
Crystal also spoke to of a "feeling of gratitude" for "this epic human being, with all of his highs and all of his lows and all of his failures."
"He was a champion of the human spirit," said Crystal.
A champion of so many things.