This month, hear from the newsmakers behind some of TODAY.com's biggest moments of the year in "2014 Voices," a special series of essays and interviews.
Rachel Frederickson won season 15 of "The Biggest Loser" in February, only to have her weight loss spark a backlash by those who criticized her transformation as too dramatic. In this essay for TODAY.com, she shares what led her to the show, what it was like to be at the center of such a negative viral storm, and how she's doing today.

I am honored to have my voice represented on TODAY.com as a "Voice of 2014." My story has been shaped by the voices that I've allowed into my life, including my own.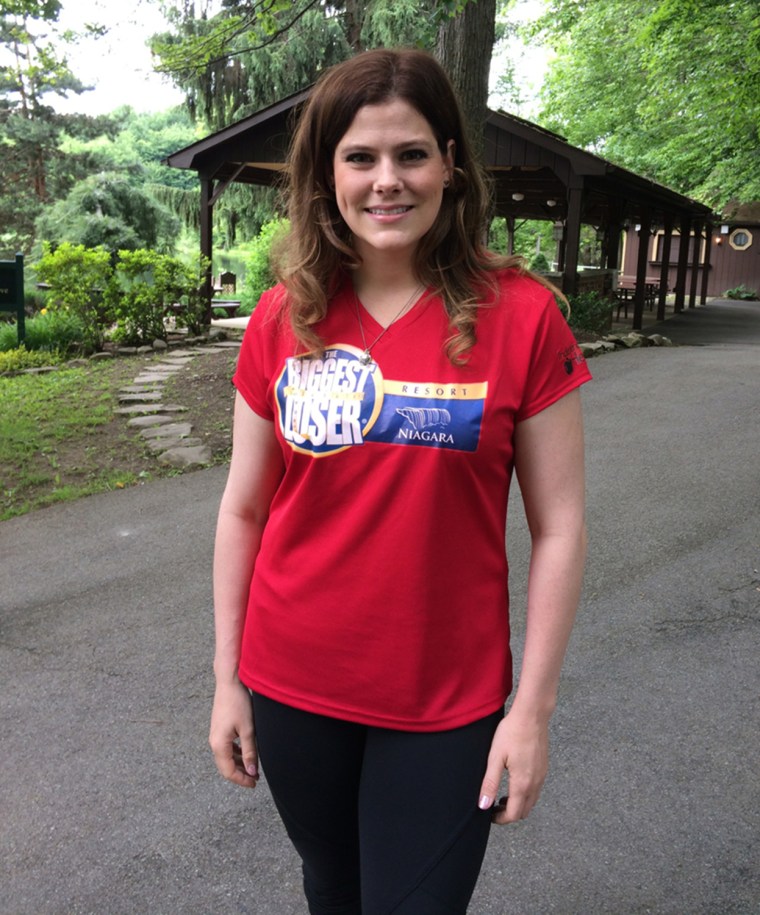 As far back as I can remember, my parents, family, teachers, coaches and people I met throughout the years would tell me there was something unique and special about me. I knew I was different but I didn't understand what that would mean in my life. I was never afraid to dedicate myself, work hard to be an exceptional swimmer, study hard to earn great grades and accomplish as much as I could. I loved it.
When I fell in love during high school with a foreign exchange student, I made decisions from my heart. This strong, confident, independent and proud young woman landed in Germany on her 18th birthday. I started college and a new life with a young man I thought I would be with forever.
It didn't take long before the voice of a boy I loved started diminishing my self-esteem. His voice told me I wasn't enough and I believed it. I started listening to a louder voice than my own, and in turn, I lost the person I loved being.
Fast forward to a lonely, overweight girl. I spent most days alone working from my home vocal studio. A job I loved, but loneliness I hated. I made a decision to start fighting for myself again and I was so excited and grateful to be chosen as one of the contestants on Season 15 of "The Biggest Loser."
Watch: Rachel Frederickson speaks out about her 'Biggest Loser' weight loss on TODAY
It was at the ranch I learned that my voice had to be stronger than everyone else's. From the beginning, no one thought I would make it to the final three and dismissed me as a finalist that could actually win. But I was there to get my life back. I knew if I worked hard every day and prepared my meals to fuel my body, I could do it. I'm a competitor. I could win. I worked on building myself up both mentally and physically while staying focused on the positive. It was hard listening to the voices that tried to bring me down, but I was determined to never give up.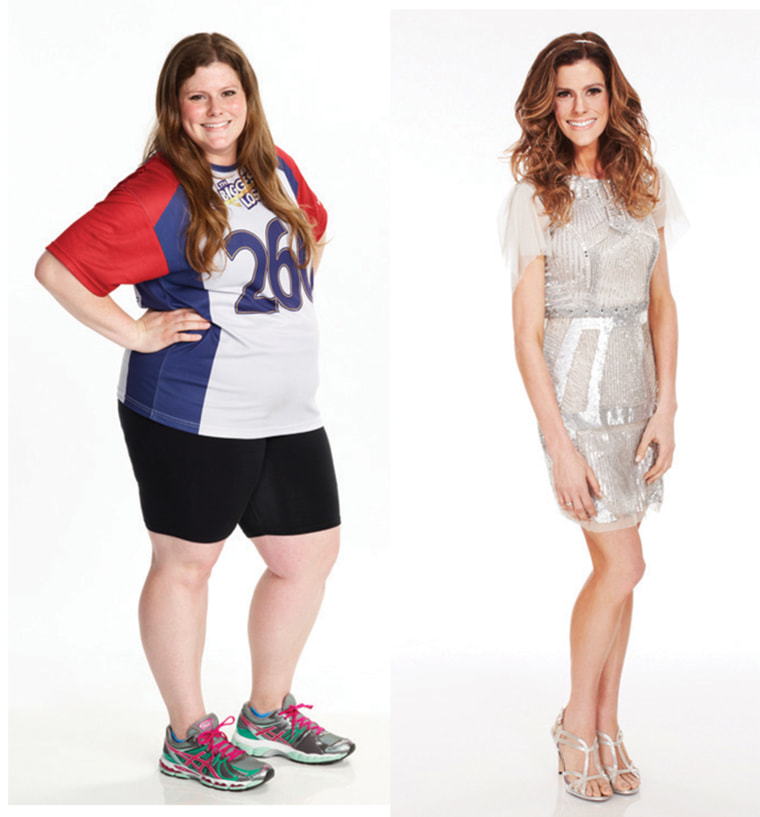 When I stood on stage at the live finale, I had never felt stronger. I had accomplished everything I wanted to do. I was extremely proud of myself.
That moment didn't last long.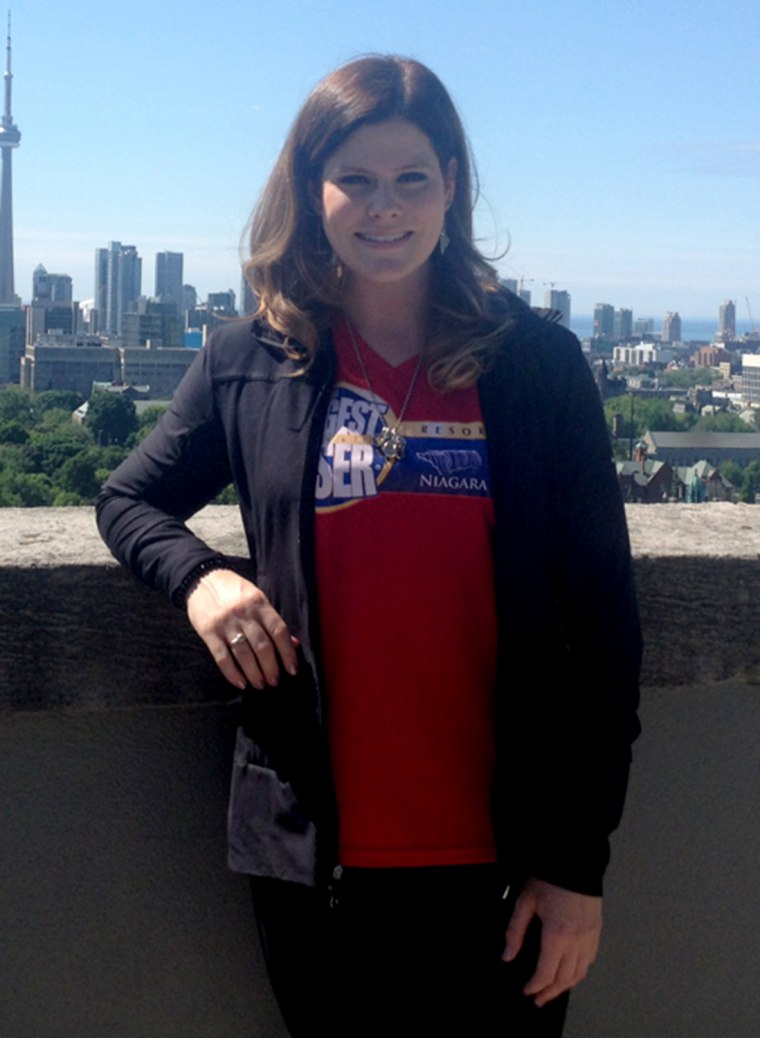 Comments during the controversial storm following my weight loss were hurtful. My self-esteem once again was affected by other people's voices — this time, the kind that live forever in Facebook posts or written in the pages of magazines. People tried to bring me down and (privately) succeeded. To the voices of those who tried to lift me up after the finale, I thank you!
2014 has been a year full of learning, changing and growing for me. I've been taking college classes, working in voice-over, walking dogs at the local shelter, training for my first marathon, and through my new career at DreamJobbing [a website that aids job search], I'm helping others change their story.
There will always be other voices in life. The trouble comes when you stop listening to your own. I am committed to trusting my decisions and standing strong behind them. I found strength in this struggle and I am listening to my own voice again!
My question to you is this: What voices will you allow into your life to tell you who you are? Everyone's voice is powerful. Is your voice going to be one that tears others down or one that lifts this world up with positivity, hope, and love?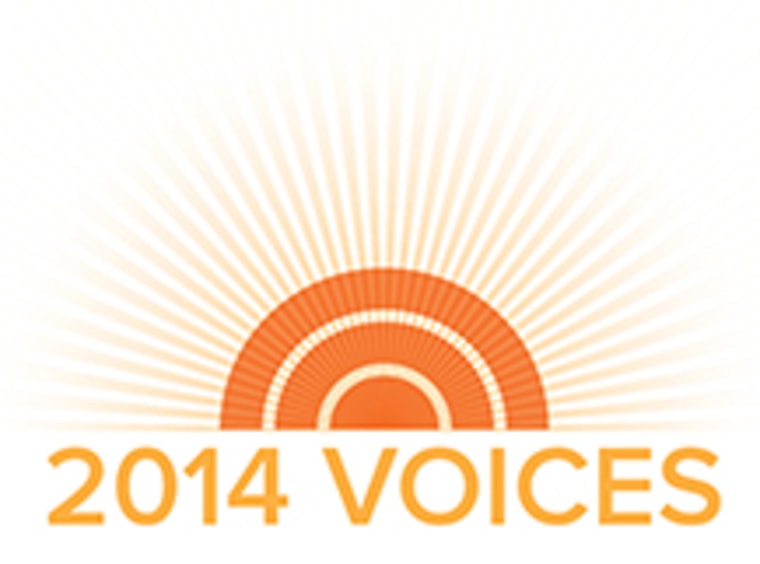 Find more of TODAY.com's "2014 Voices" here:

*Woman whose weight-loss bikini pic went viral: 'I can help others not feel alone'
*Behind the music: 'XMas Jammies' family on their wild year, new holiday video
*Ice Bucket Challenge star on ALS fight: 'I want to grow old with my wife'