Colin Kaepernick is ready to stand up for what he believes in -- or sit down for it, as the case may be.
The 49ers quarterback intends to take on racial prejudice in America by remaining seated during the country's national anthem, as he did at an exhibition game in San Francisco on Friday night.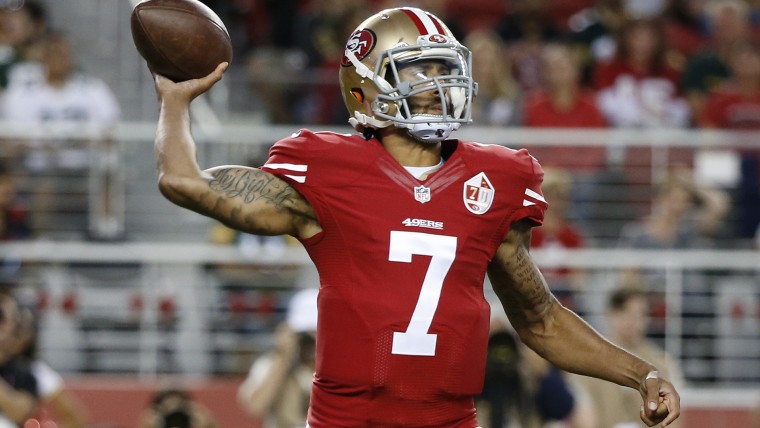 "I am not going to stand up to show pride in a flag for a country that oppresses black people and people of color," Kaepernick, 28, said in a statement. "To me, this is bigger than football and it would be selfish on my part to look the other way. There are bodies in the street and people getting paid leave and getting away with murder."
He continued, "This is not something that I am going to run by anybody. I am not looking for approval. I have to stand up for people that are oppressed. ... If they take football away, my endorsements from me, I know that I stood up for what is right."
Related: Police officer dancing at Black Lives Matter cookout goes viral
It's a strong statement on a complicated issue, and responses have been split. The 49ers gave a statement that supported Kaepernick's right to take those actions, but not necessarily the actions themselves.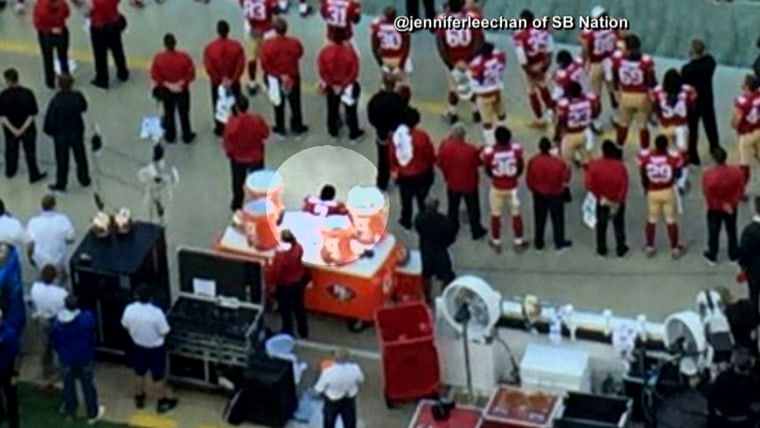 "The national anthem is and always will be a special part of the pre-game ceremony," the statement read. "It is an opportunity to honor our country and reflect on the great liberties we are afforded as its citizens. In respecting such American principles as freedom of religion and freedom of expression, we recognize the right of an individual to choose to participate, or not, in our celebration of the national anthem."
Related: NFL fines William Gay, DeAngelo Williams for uniforms publicizing domestic violence, cancer
Meanwhile, some angry fans took the "opportunity" to burn Kaepernick's jersey, calling him a "disgrace." Footage can be seen on Twitter and YouTube.
And others simply tried to deflect the awkward moment with humor.
As NBC Sports pointed out, elite athletes have been criticized for not speaking out against issues that affect their communities. To that end, Kaepernick's action represents a course-correction of sorts.
The question remains if Kaepernick chose the appropriate time, place, and symbol to make that statement — and whether his message will hit its target.