When eagle-eyed Internet pundits spotted Joe Biden emerging from his car Monday morning in a pair of aviator sunglasses, they did exactly what you'd expect them to do: They pounced.
Behold, the making of a meme:
The vice president has made waves with his shades before. In November, a photo of him running across the street during a campaign event became a popular online image. And in October, he stopped by a Dunkin' Donuts sporting the aviators, prompting comparisons to characters from "Top Gun."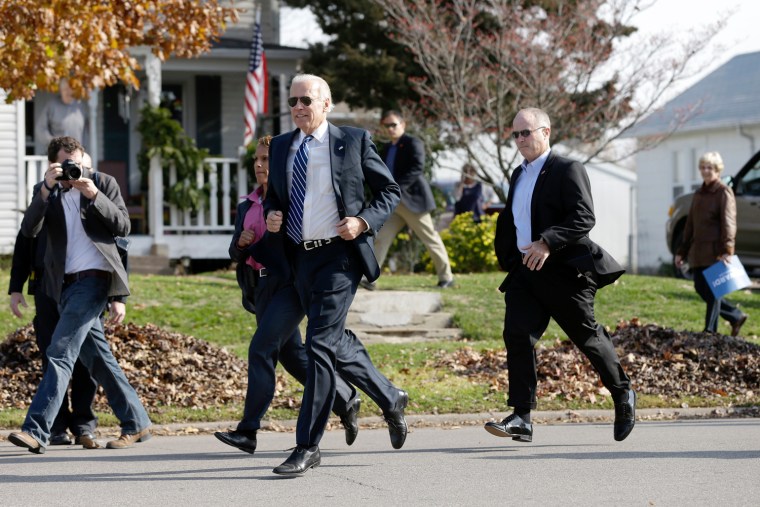 More:Biden tweets, reveals water gun shenanigans
Jenna Bush Hager: Being a kid at inauguration was 'magical'
Happy Birthday, Mr. Vice President! Obama tweets a greeting