A bus driver who was shot in the chest was saved by a Bible in his pocket, leading police to believe that "some kind of intervention" took place. 
Ricky Wagoner, from Dayton, Ohio, was trying to repair his broken-down bus on Monday morning when he was approached by three men, according to police.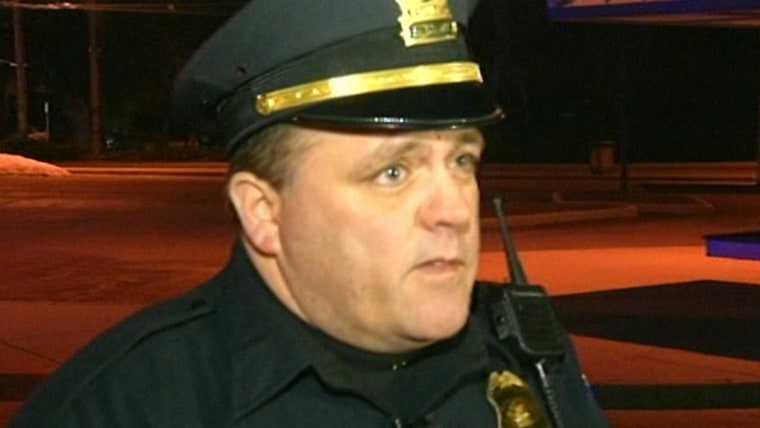 "He heard suspects say that it was time to kill a polar bear to get into a club,''' Dayton Sgt. Michael Pauley told reporters. 
The assailants shot Waggoner in the leg and stabbed him in the arm, but he told a 911 operator that he was able to fight back. He stabbed one of them with a pen before all three men ran away. 
"I didn't want to stay there,'' he said in the recording of his 911 call. "I took the gun and knife away from them and shot at them." 
The 911 dispatcher asked him about his injuries, which led him to discover his good fortune. 
"I just looked at the chest,'' he told the dispatcher. "It just feels like I've been hit with a sledgehammer. I've got a book in my pocket, and I don't think they made it through this book."
Investigators found a pair of bullets lodged in a copy of "The Message," a contemporary translation of the New Testament. Wagoner had just started carrying the book in his pocket last week. 
"There was obviously some kind of intervention involved in this incident because he probably should not be here,'' Pauley said. 

Wagoner is currently in the hospital being treated for non-life-threatening injuries. The three suspects remain at large.