The Superdome audience went wild for Beyonce's halftime performance, which included a reunion with her 1990s R&B group, Destiny's Child. But not everyone felt that the show, which included Beyonce in a low-cut leather outfit and some sexual innuendo, was family-friendly enough for the biggest football game of the year.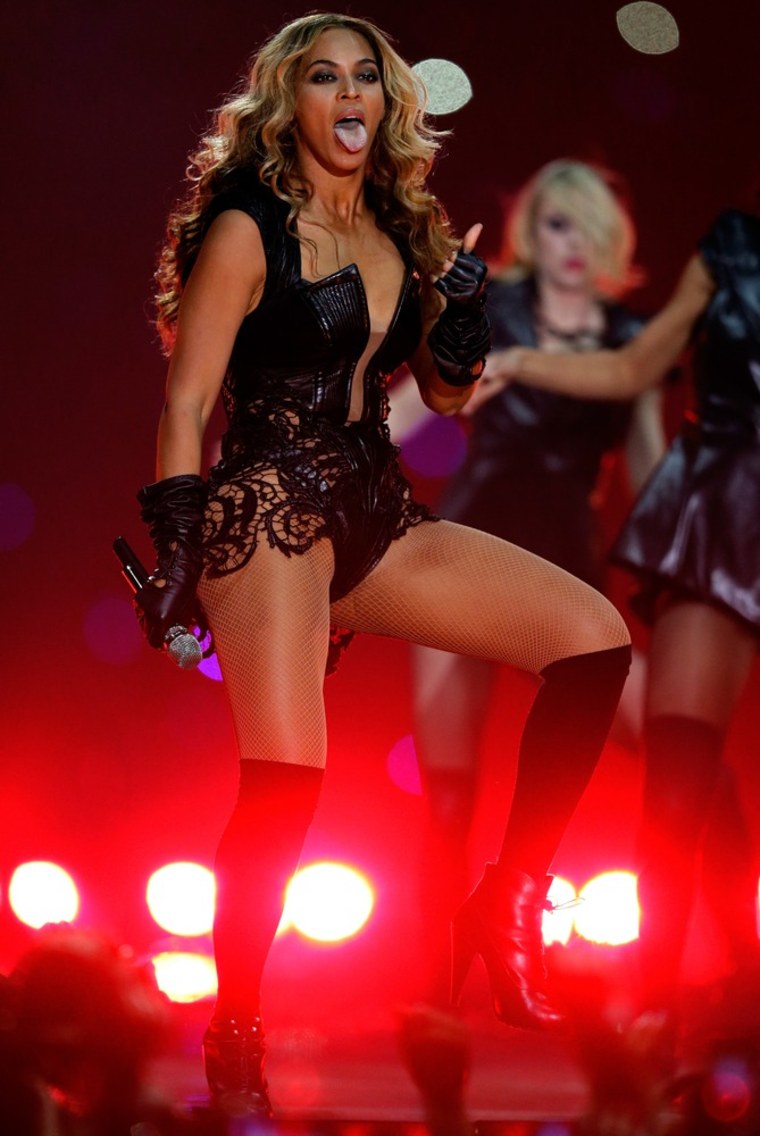 Some viewers who commented on the TODAY Entertainment Facebook page liked the high-energy performance, but many noted that it was hardly G-rated.
Maggie Harris Tome wrote, " I would love a Destiny's Child reunion, but felt Beyonce was over the top trampy. I was embarrassed to watch it with my 9 year old son."
Snarked Timothy A. Dixon, "The only thing that was missing was a brass pole and a bouncer that threw out the person who touched her when she was gyrating on the edge of the stage."
The leather outfits, worn not just by Beyonce but by Destiny's Child's Michelle Williams and Kelly Rowland as well as Beyonce's back-up dancers, came in for a good deal of criticism.
Super Bowl festivities take over New Orleans, with Beyonce reuniting Destiny's Child at halftime, and Alicia Keys singing a somewhat controversial national anthem.
"You can have clothes on, and still perform well!" wrote Mary-Jane Schips.
Reader Amber Dawn Burton defended the costumes, writing, "Fierce, energetic, tight choreography. Great to see Destiny's Child on stage again together. As for the negative comment about the costumes: ironic given the cheerleading costumes in the NFL are pretty much the same level of coverage. Women who fall into the patriarchal "family show" BS sadden me. You feed the machine."
Designer Rubin Singer, who spent months working on Beyonce's outfit for the show, told CNN the original costume was actually tamer than he first intended.
"The costume was originally much more risqué and exposed, but as we got closer we decided to bring it down," Singer told CNN.
Even as the performance went on, some viewers were already imagining how it would play with the group who protested Ellen DeGeneres' recent JC Penney commercial.
Wrote Twitter user Jessica Lauren, "This half time show is going to give One Million Moms a stroke ... hopefully."
What did you think -- was the show too sexy? Vote in our poll, and tell us on Facebook.
Related content: