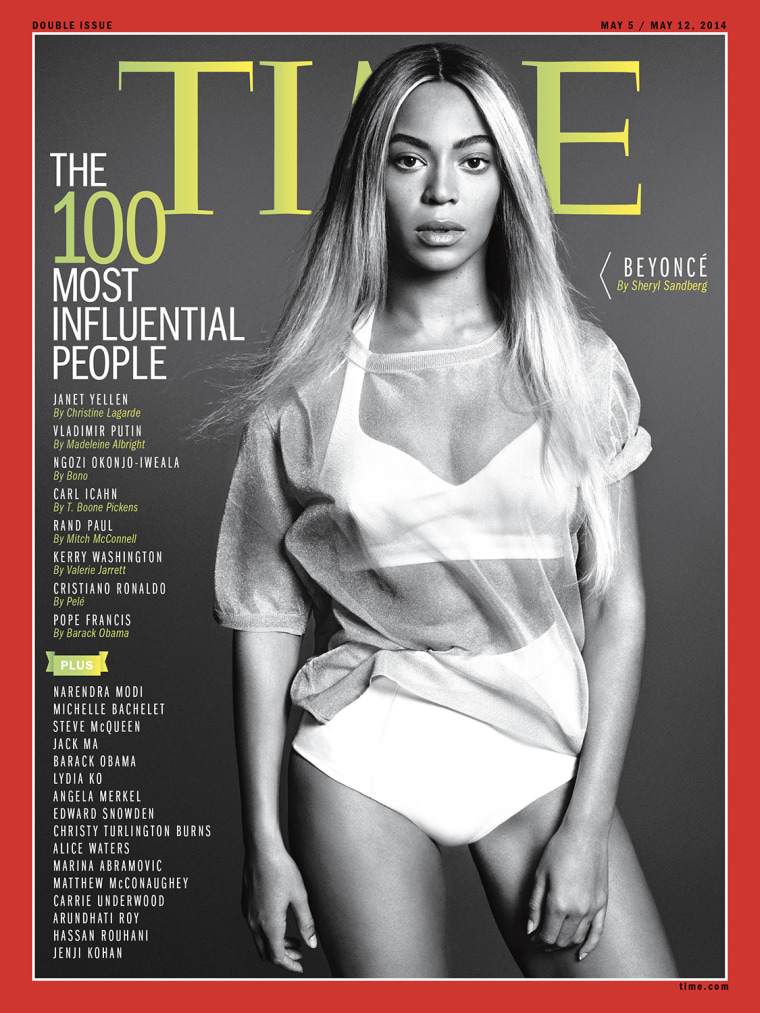 TIME magazine unveiled its 11th annual "Time 100 Most Influential People in the World" issue on Thursday, with major — and controversial — figures from music, movies and the political world filling up a large portion of the list.

Superstar Beyonce Knowles-Carter is on the cover of the popular issue, and subsequent inside covers feature actor Robert Redford, Jason Collins, the NBA's first openly gay athlete, and General Motors CEO Mary Barra.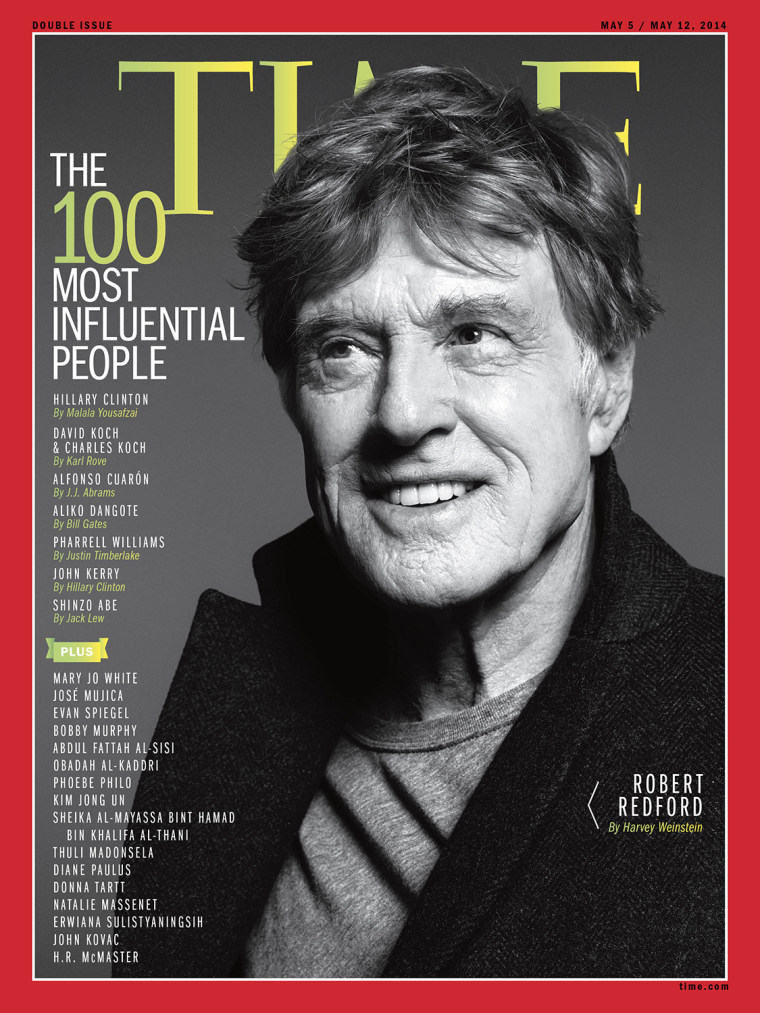 Other honorees include actress Amy Adams, Amazon founder and The Washington Post's newest owner Jeff Bezos, Japan's Prime Minister Shinzo Abe, Pope Francis, actress Christy Turlington Burns, potential presidential candidate and grandmother-to-be Hillary Clinton, Secretary of State John Kerry, Late Night host Seth Meyers, country singer Carrie Underwood, "Happy" singer Pharrell Williams, Russian President Vladimir Putin and singer Miley Cyrus, making it possibly the first time Putin and Cyrus have had something in common.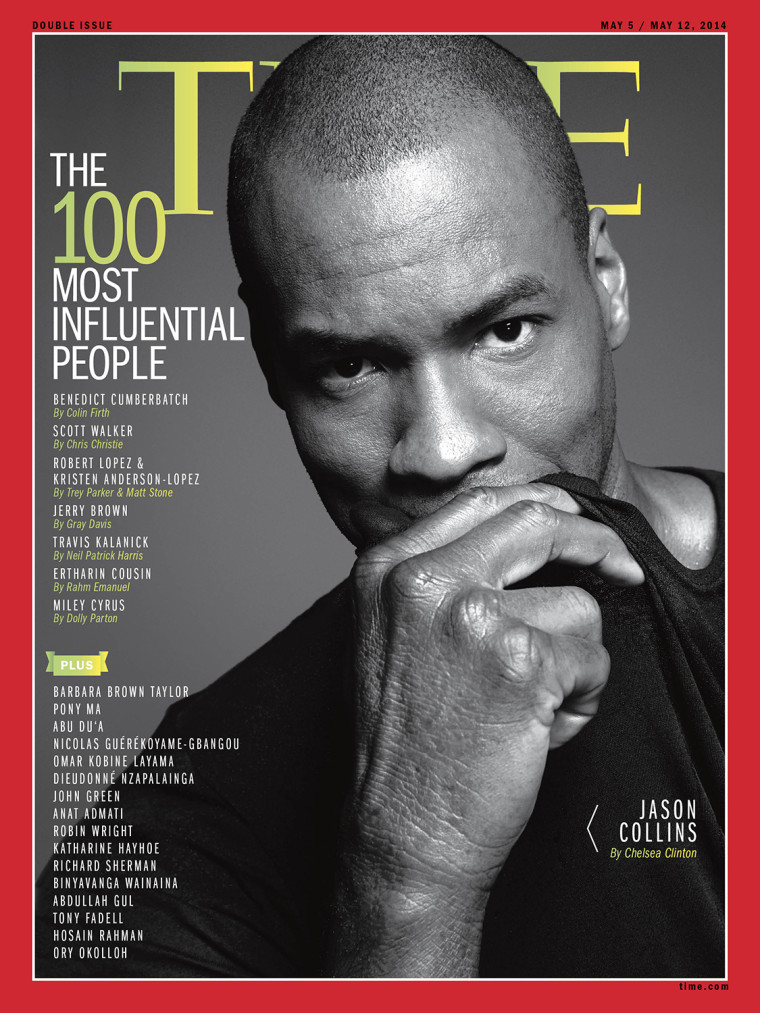 The "TIME 100" list is intended as a roundup of those who have inspired others in one way or another over the past year, regardless of their moral standing.

Each honoree is profiled in a piece authored by figures as notable as those being featured.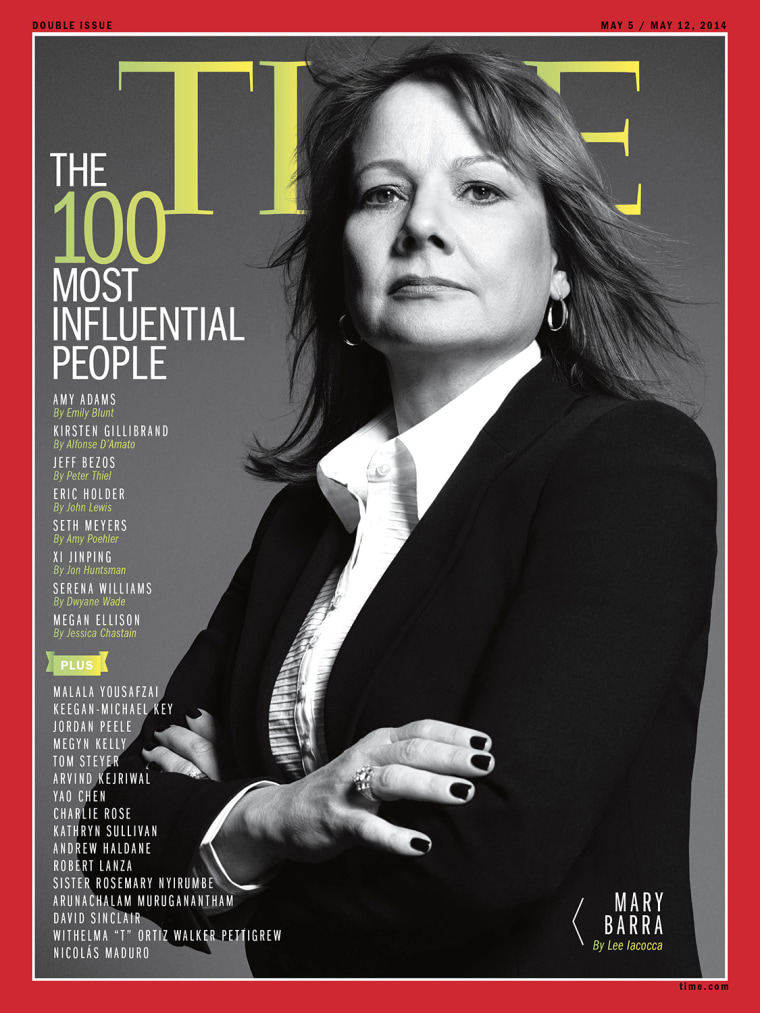 In this year's issue, Malala Yousafzai wrote about Hillary Clinton, Amy Poehler took on Seth Meyers, Gov. Chris Christie authored politican Scott Walker's profile, and Dolly Parton wrote about Miley Cyrus.

The TIME 100 issues goes on sale Friday, April 25.