She brought the house down -- and some joked, took out the power. Superstar Beyonce's Super Bowl halftime show dazzled the crowd even before the singer reunited onstage with her hit 1990s R&B group, Destiny's Child.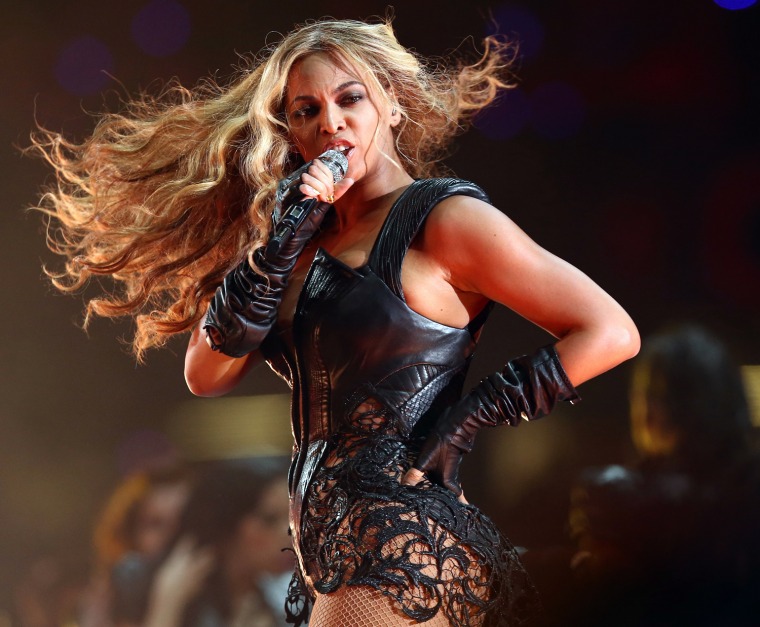 The Superdome crowd started roaring from the moment Beyonce appeared, clad in black leather and heels and soon flanked by an army of dress-alike dancers.
She lit up the arena, performing a medley of her solo hits (including "Love on Top" and "Baby Boy") and completely erasing any of the pre-game fuss about lip-synching.  And then, as rumored, her fellow Destiny's Child members Michelle Williams and Kelly Rowland seemingly levitated up from underground and appeared on the stage with the band's most famous former member.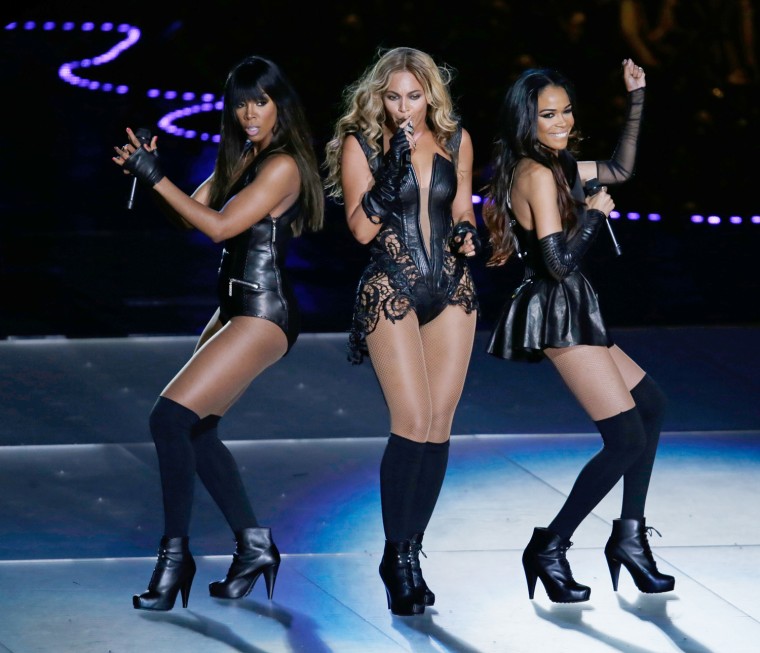 "Give it up for Destiny's Child, y'all!" Beyonce called to the screaming audience as Williams and Rowland appeared.
Rowland, Williams and Beyonce performed "Bootylicious" and "Independent Women," which were huge Destiny's Child hits, and then Williams and Rowland joined Beyonce for her crowd-pleasing solo hit, "Single Ladies."
Destiny's Child, founded in 1990, sold more than 500 million records. The group broke up in 2006, with all members pursuing solo careers, Beyonce becoming the most successful.
Shortly after the game resumed after the halftime show, part of the lights went out at the Superdome, leading to plenty of online jokes that it was Beyonce's powerful performance that caused the problem.
Super Bowl festivities take over New Orleans, with Beyonce reuniting Destiny's Child at halftime, and Alicia Keys singing a somewhat controversial national anthem.
"Superdome couldn't handle #Beyonce ... Lights out!" tweeted journalist Paula Froelich.
"Can't they just play the game by the light of Beyonce's radiance?" tweeted former "Mystery Science Theater 3000" cast member Josh Weinstein.
What did you think of the halftime show? Vote in our poll, and tell us on Facebook.
Related content: