August is a great month for saving up to 70 percent on everything from clothing to patio furniture to food. "Today" financial editor and Money magazine editor-at-large, Jean Chatzky shares a look at some of this summer's trendiest items to tell us where to find them and what you should pay.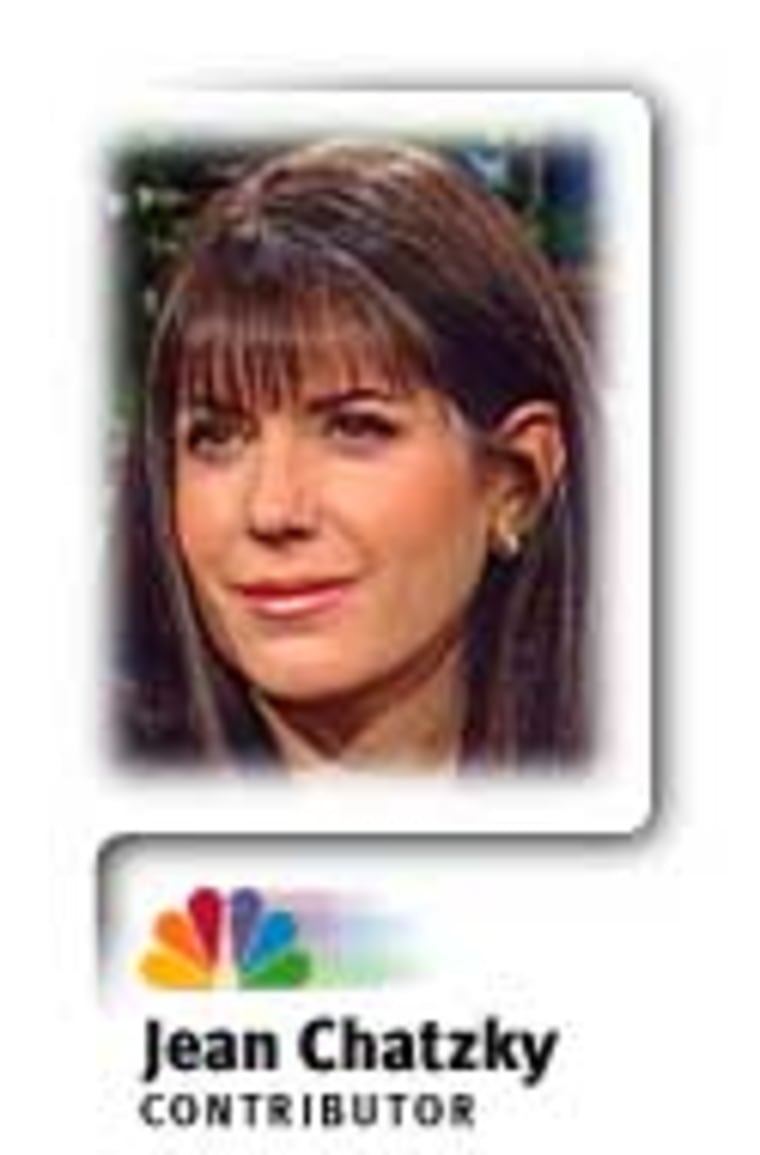 IF THERE'S A MONTH for deals on summer merchandise, experts agree: August is it. Why? Stores have to unload their spring and summer shipments to make room to move the fall merchandise in. On everything from summer clothing to patio furniture to food, that can mean 20 to 50 to even 70 percent off in some cases for you.
So, for the latest issue, a team of Money magazine reporters hit the stores, the web, the catalogs, to find the best prices on things we know (because trend watchers tell us) you really want. The issue hits the stands in about a week and a half (and it contains more deals than those featured here), but here's a sneak peek with the goods on where to find these items and what you should pay.
WITH ALL OF THOSE AVENUES FOR SHOPPING — STORES, WEBS, CATALOGS — WHAT'S THE BEST WAY TO GET A GREAT DEAL TODAY? As you'll see from the following deals, there is no one best way anymore. The best shopping approach for the new millennium is to use your entire shopping article to research a particular purchase. Say you find a great dress in a department store or there's a particular dvd player you've got your eye on. You know what it sells for in your local store. Now hit the web. Use a shopbot (shorthand for a shopping robot) like dealtime or bizrate to find the best price on the item on the web. But don't stop there, before you actually make the purchase, open another window on your browser and use a search engine like Google to look for coupons at that particular merchant or rebates from the manufacturer. If you'd rather shop from a store than from a Web site, see if the retail store will match the price. Many — including big retailers like Sears — now will.
MONEY'S AUGUST DEALS: Perennials:
Now is the time to plant your perennials — they'll bloom faster and bigger next spring — and to buy them as well. Burpee Seeds (burpee.com) is offering a preseason sale on numerous perennials through September. You'll save 25 percent when you order three or more of their selected plants. You may even save more. The plants we're seeing include: Salvia May Night which blooms May-July, Coreopsis Moonbeam, which blooms July-September making it a good match for the former. Phlox David, the 2002 perennial plant of the year. Rudbeckia Goldsturm grows nearly all summer and is a good match for people who don't have green thumbs. Three of any variety for $15. Plus, free shipping.
Nokia 3650 Camera Phone:
The ability to take pictures wherever you are and beam them home to Grandma or Daddy has made this phone a must have since it hit stores in March. It runs $300 by itself, but at Buy.com, if you pair it with an AT&T phone plan you can get it for $150 after a $150 mail-in rebate. Or pick it up at Amazon.com with a T-Mobile plan for the same price.
Jimmy Choo Shoes:
Calling all fashionistas (and "Sex & The City" watchers). If you've been hankering for a pair of these to-die-for stilettos, but had no intention of paying full price, you can now save 30 percent at net-a-porter.com's online Jimmy Choo boutique. Selection is limited — you'll find spring and summer designs plus some boots — so act quickly to find a pair in your size.
Summer clothes for kids:
Shoes for you. T-shirts and shorts for your kids. Kids may grow like weeds, but at least that growth is somewhat predictable. There's a very good chance that the t-shirts and shorts you pick up for your young ones at clearance prices — like ones you'll find at OldNavy.com, where there's still a good selection of sizes at 50 to 80 percent off — will fit them next year. Or if not, the year after that.
TOMY Micropets:
These playful critters are the Tickle-me Elmos of inexpensive stocking stuffers. At two inches, the interactive electronic toys respond when you say their name by moving, laughing, singing, even snoring. Save 10 percent on th $10 price when you buy them — even the ultra-popular Siren and Chumsley — at iqkids.com. Shipping is free for orders above $100; otherwise, it averages $5 to $7.
Holiday cards:
Another smart out-of-season buy: Holiday Cards. Snow&Graham, a company that makes beautiful and — if you choose — personalized stationary, will now take 15 percent off custom imprinting on their entire 2003 holiday selection. A set of six imprinted notes is $12 at snowandgraham.com
Harry and David's Maverick Club:
What's better than biting into a perfectly ripe peach? Getting it for more than one-third off. Just like Harry & David runs a fruit-of-the-month club, they run a Maverick fruit-of-the-month club featuring fruit that's just as delicious — just not quite as picture perfect (though I have to say it still looks better than anything I've ever seen at a grocery store.) The full year is $199. Four pounds of peaches this month? $19.99. Sending these to your host is far better — and more original — than another bottle of wine.
Kitchen Aid appliances:
Here's one for all you at-home chefs. Kitchen Aid sells refurbished appliances on its Web site and through Amazon.com and Kitchencollection.com. Note: Refurbished doesn't mean defective. Most of the refurbished products were either sent out on a photo shoot or taken home, unpacked, and returned. You'll find the best selection and prices at Kitchenaid.com where the classic six-quart stand mixer in a variety of colors goes for $220 including free shipping — a 50 percent savings. All products come with a six-month replacement warranty.
Callaway Great Big Bertha II:
This titanium Callaway driver is a must-have for golf enthusiasts. It retails for $500, but at Golfalltheway.com or Clickandsave.com you can get it for $360. That's a 28 percent savings, and shipping is free.
---
Weber's Genesis Silver G. Grill:
You can snag big savings on grills right about now. The Weber Genesis — Weber's top seller — normally costs $549 but you can get it at $449 at Ace Hardware stores, Target.com and Sportsauthority.com. But hurry, most shops won't reorder this season, so when the last grill goes, that's it.
The year's hottest chaise:
Go to Target .com and this is the chaise you want for $140 — but can't have. It's on backorder, but what we learned is that you can buy it directly from the manufacturer. Not only will you get it sooner, you'll get it cheaper. The price of $100 can't be beat.
Road music:
Crave some Beatles for your Beetle? Volkswagen and Apple are offering a free ipod digital music player to anyone who buys a new 2003 Beetle through September. The ipod is top of the line with a 15 gigabyte hard drive that gives you room for 3,700 songs as well as a VW connectivity kit. Total value: $600.
---
Jean Chatzky is the financial editor for "Today," editor-at-large at Money magazine and the author of "Talking Money: Everything You Need to Know About Your Finances and Your Future." Information provided courtesy of Jean Chatzky and Money magazine. Copyright © 2003. All rights reserved. For more financial advice, visit the Money magazine Web site at: Money.com