After 51 days of campaigning in Iowa and 76,000 door-knocks this weekend alone, Bernie Sanders is primed for a final push toward a caucus upset.
Matt Lauer caught up with the Democratic presidential nominee in the Hawkeye State, where Sanders is hoping a big voter turnout will throw the all-important first electoral event of 2016 in his favor.
RELATED: How the Iowa caucus works — and why it's different from New Hampshire's primary
"I believe that if we have a large voter turnout, if thousands of people — many of whom who have given up on the political process, many young people who have never participated in the political process — if they come out, we're going to win," Sanders told TODAY.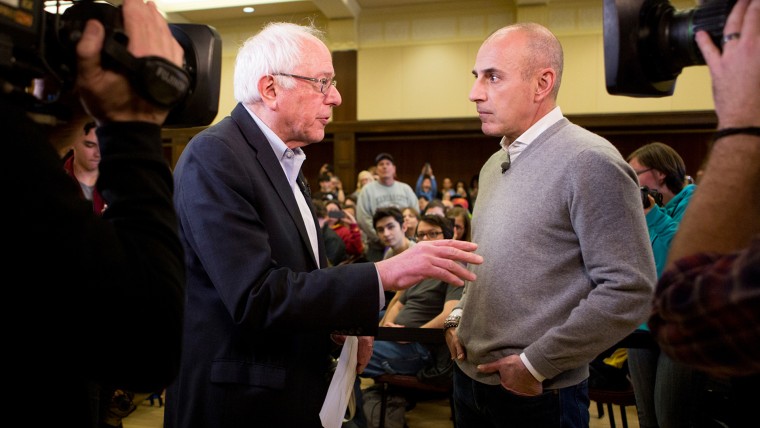 But many voters who have come out are still deciding between Sanders and Hillary Clinton.
RELATED: Hillary Clinton defends Obama legacy, tells Iowa voters: 'I have the record'
"In the last few days, we've found ourselves on the fence," Tom Moburg, an Iowa voter, told TODAY. "I don't know if we're going to go Hillary or Bernie."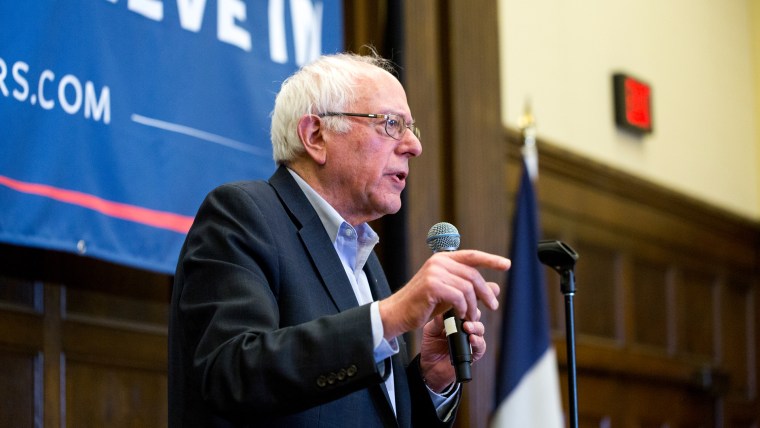 Sanders isn't too worried about Iowa and is determined to run until the convention, but does hope to see young people come out to support him.
RELATED: Ben & Jerry's founder creates Bernie Sanders ice cream flavor
"I think tomorrow night you're going to see not just young people, you're going to see working class people," Sanders said.
"You're going to see people all over this state who say enough is enough and yes, that yes, they are going to go come out to caucus."