With six minutes left on the clock and two goals down, it was looking like a loss for Notre Dame High School's hockey team.
The West Haven, Connecticut, school's Feb. 3 game against Northwest Catholic had been a tough one.
The day had brought a more powerful loss for Notre Dame senior defenseman Doug Caliendo, whose father Lou had passed away from stomach cancer just that morning.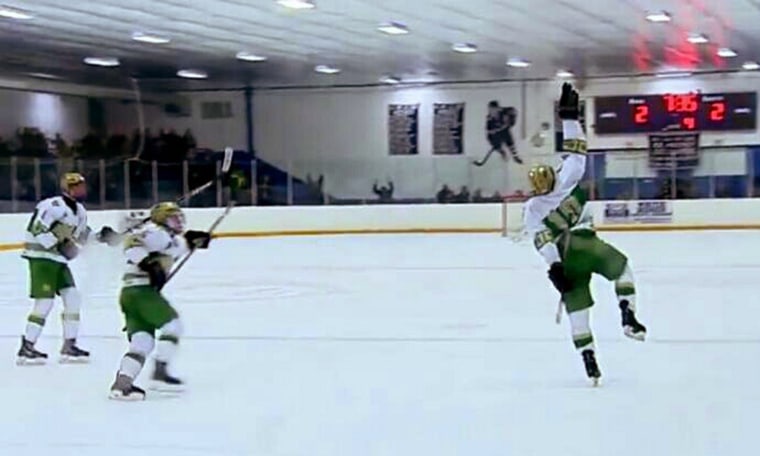 "Doug's dad had suffered for years and been in hospice care for several days, so we knew this was coming," Green Knights head coach Tim Belcher told TODAY.com.
"I spoke with Doug in the morning, after it happened," Belcher said. "I told him to take as much or as little time off as he needed to, whatever he felt was best and allowed him to be there for his mom and sister.
RELATED: Before he died, teenager's IV pole project changed lives for kids with cancer
"Doug said, 'I think I want to play today. My dad would have wanted me to play.'"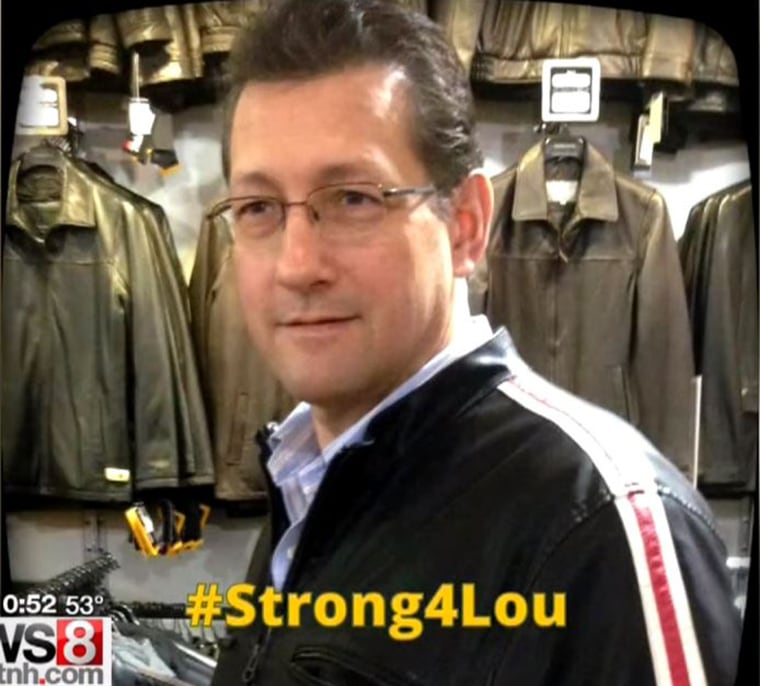 Doug arrived at the rink early to warm up alone.
"When he walked into the locker room, the kids embraced him," recalled Belcher, a Notre Dame grad himself. "It was one of those moments that makes you respect athletics, because they can bring out the best in everybody.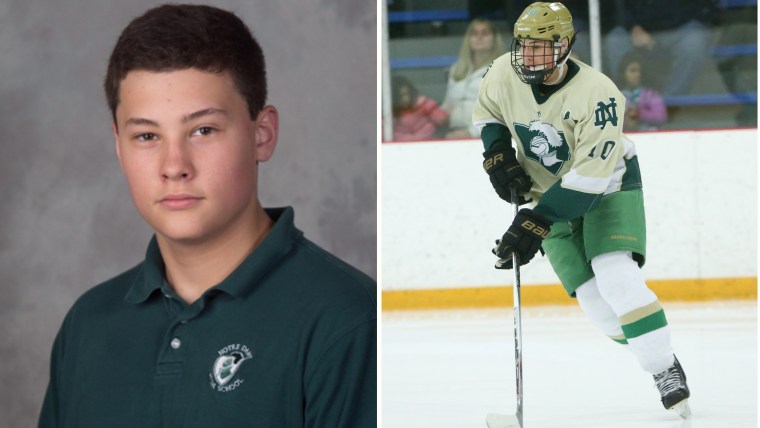 "I gave him a hug and said I was very sorry," he said. "There were tears in both of our eyes. It was unlike anything I've experienced in my 17 years as a hockey coach."
MORE: Granted a Make-A-Wish, big-hearted teen passes it to another in need
The game was a tough one for the Green Knights. By the end, they were trailing Northwest Catholic 2-0.
In the final six minutes, though, they received a jolt. Junior forward Vin Paolillo scored two goals, sending the game into overtime.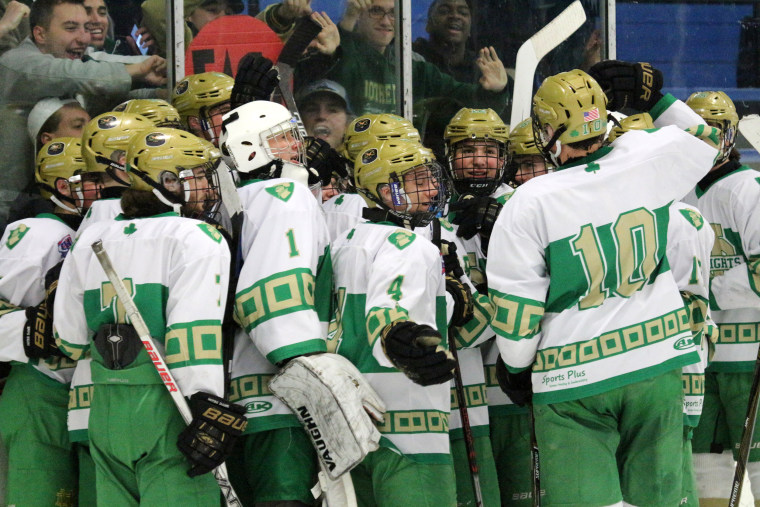 Twenty-five seconds into the extra period, in Northwest Catholic's zone, the puck bounced off an opponent's stick toward Doug, who was skating near the blue line.
"Doug plays defense, and defensemen aren't the ones who score a lot," Belcher said. "In our fourteen games this season, he's had three goals. He's a valuable team member, but that's not usually his contribution."
But Doug did score, blasting the puck past the goaltender's glove and securing a win for the Green Knights.
"He was wide open. The puck found him, really," Belcher said. "He fired off a great shot."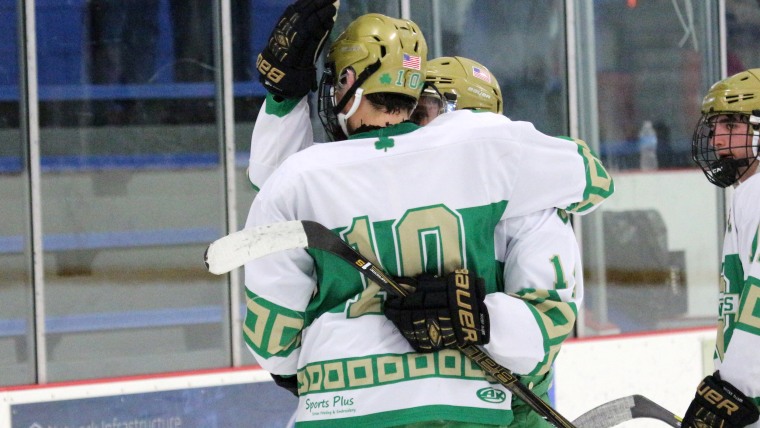 The moment was "like being inside a movie."
"It was a fitting end to a long day for Doug, and a very special moment for the coaching staff, the players, and Doug's mom and sister cheering in the stands," said Belcher.
With six games left in the season, the Green Knights hope to advance to a state championship.
"Doug's father was a very supportive fan, and the team has been a tremendous outlet for Doug during this difficult time," Belcher said.
"I think they're feeling that much more motivated to take it all the way this year."