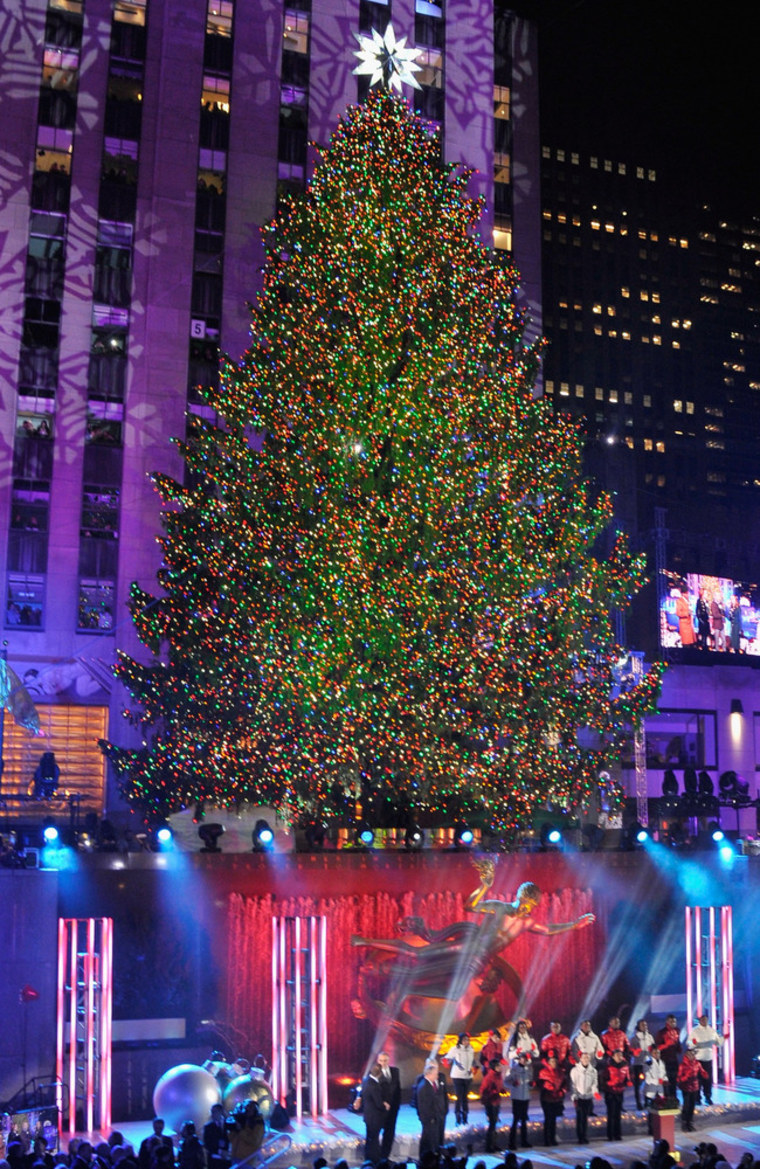 It's that most wonderful time of the year: The moment when the Rockefeller Center Christmas Tree lights up in spectacular glory in the heart of New York City.
Millions of people across the globe were watching as the tree began to sparkle and shine on Wednesday night. The 81st annual tree-lighting ceremony featured musical performances by Mary J. Blige, Toni Braxton, Mariah Carey, Kelly Clarkson, Kenny "Babyface" Edmonds, the Goo Goo Dolls, Ariana Grande, Leona Lewis and Jewel. 
The "Christmas in Rockefeller Center" special aired nationally on NBC from 8 to 9 p.m.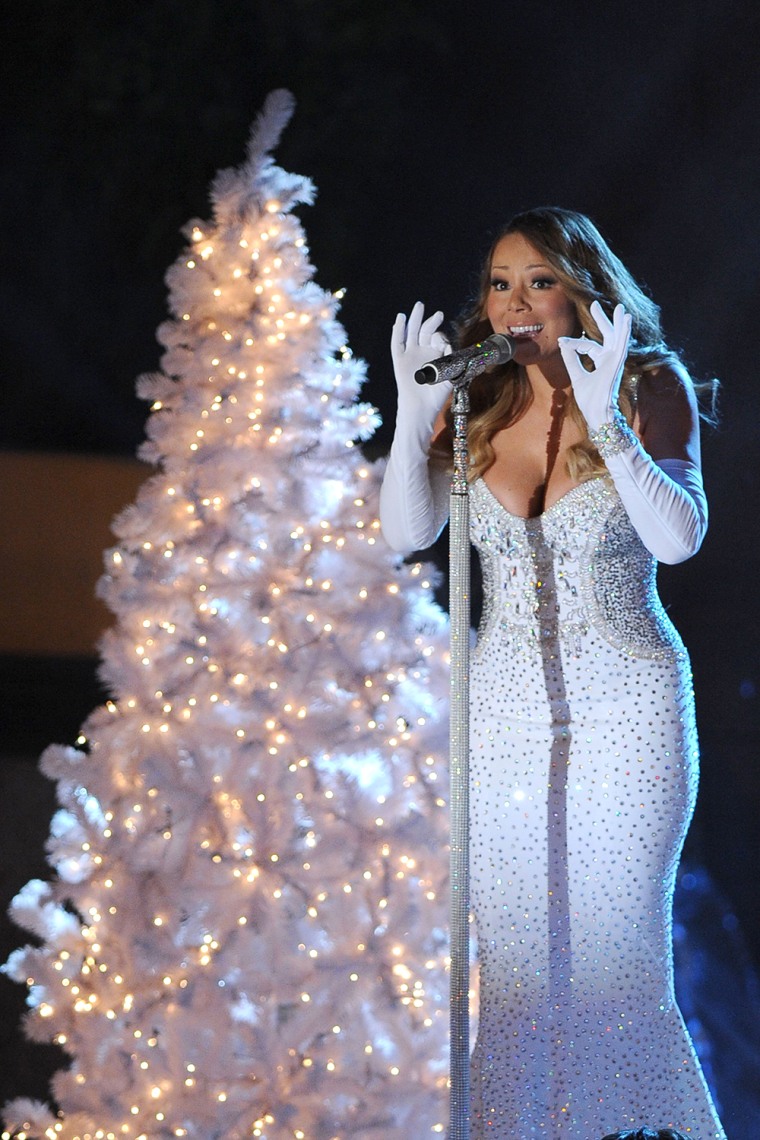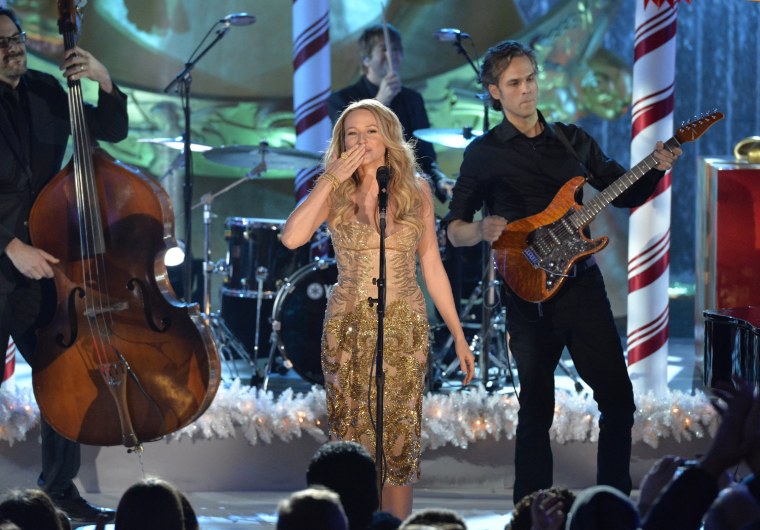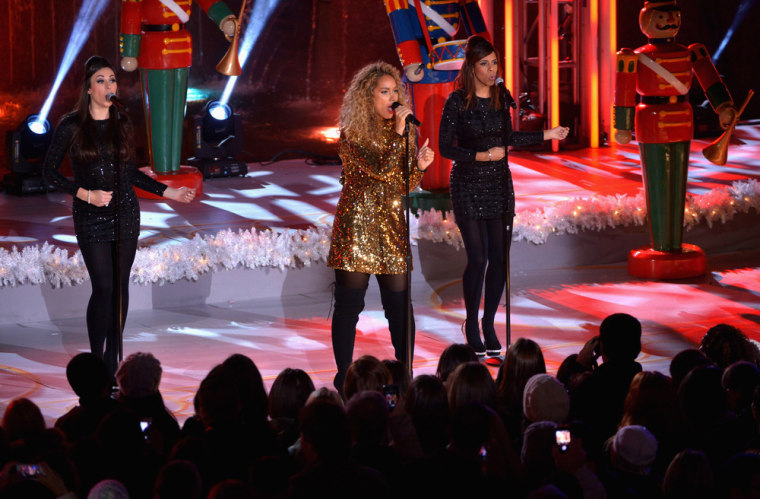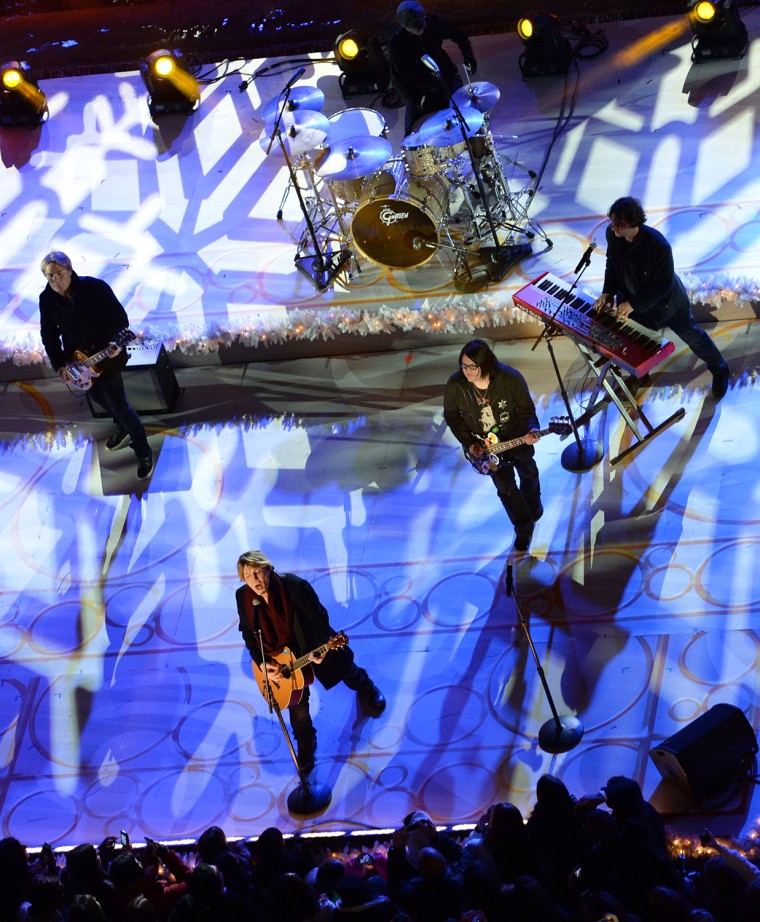 The TODAY anchors hosted the event live from Rockefeller Center, and they were as excited as everybody else to see the show of lights as the big moment arrived.

Amid all the glitz and glamour, the star of the special was the tree itself: a 12-ton Norway spruce that is 76 feet tall, 47 feet in diameter and about 75 years old. The Vargoshe family of Shelton, Conn., enjoyed the tree at their home for more than 20 years before opting to share it with Rockefeller Center.

"I think it's going to be very emotional for all of us," Louise Vargoshe told TODAY's Al Roker last month. "Seeing it lit here at Rockefeller Center and letting the world enjoy it I think is going to make us feel good and give the Christmas spirit to everybody."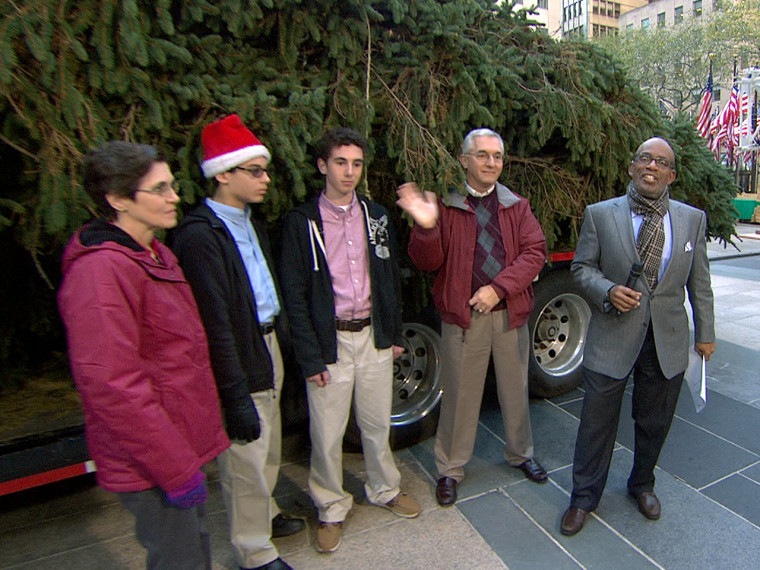 The tree is decked out with 45,000 multi-colored LED lights and topped with a Swarovski star comprised of 25,000 crystals. The 550-pound star measures 9 1/2 feet in diameter.
Rockefeller Center officially started its tree-lighting ceremony in the early 1930s, when a Christmas tree was erected in front of the then-RCA Building and covered with 700 lights. Since then, Christmas trees in Rockefeller Center have ranged from 50-foot pines to 100-foot Norway spruces.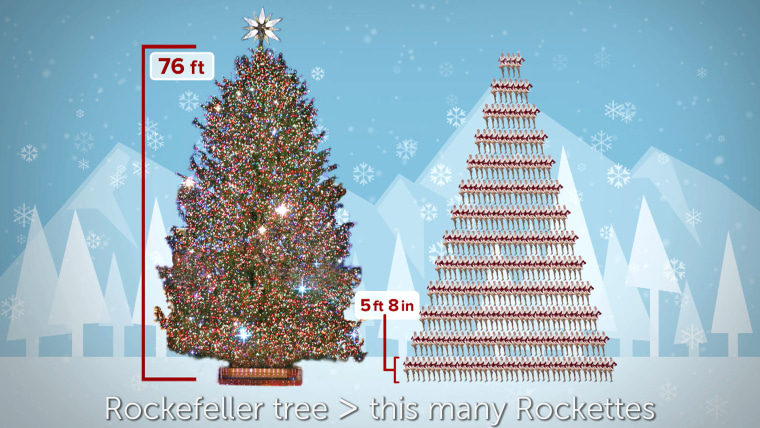 After Wednesday evening's official lighting, spectators will be able to see this year's tree all lit up at the following times: daily from 5:30 a.m. to 11:30 p.m.; all day long (24 hours) on Christmas; and from 5:30 a.m. to 9 p.m. on New Year's Eve. The last day to view the tree will be Jan. 7, 2014, after which the tree will be milled into lumber and donated to Habitat for Humanity. 
How does your Christmas tree stack up? Tweet a photo of your tree to #OrangeRoom, and we may display it on-air on Thursday morning. 
An earlier version of this story was published at 6 a.m. ET on Wednesday, Dec. 4, 2013.