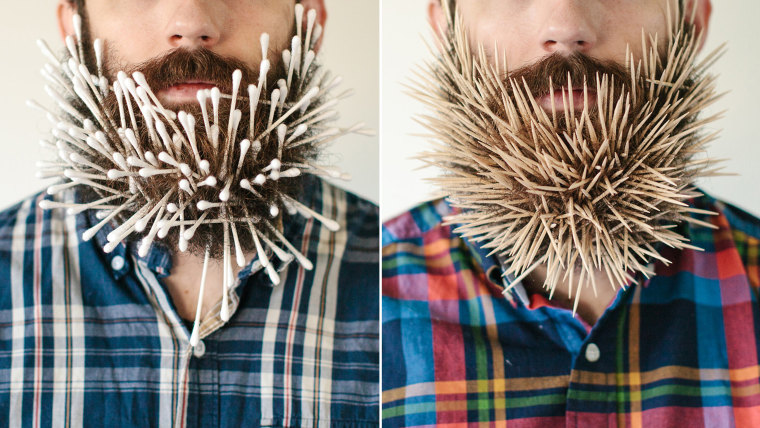 Beards are a provocative topic of conversation these days. People — especially women — tend to either love them or loathe them, but regardless, everyone likes talking about them. 
Lucky for Pierce Thiot, 27, an L.A.-based ad agency art director, his photographer wife Stacy, 28, is a big fan of his facial hair. Stacy's so on board with Pierce's scruff that she photographed her husband, his beard, and all the many things it's able to hold for their new blog, Will It Beard.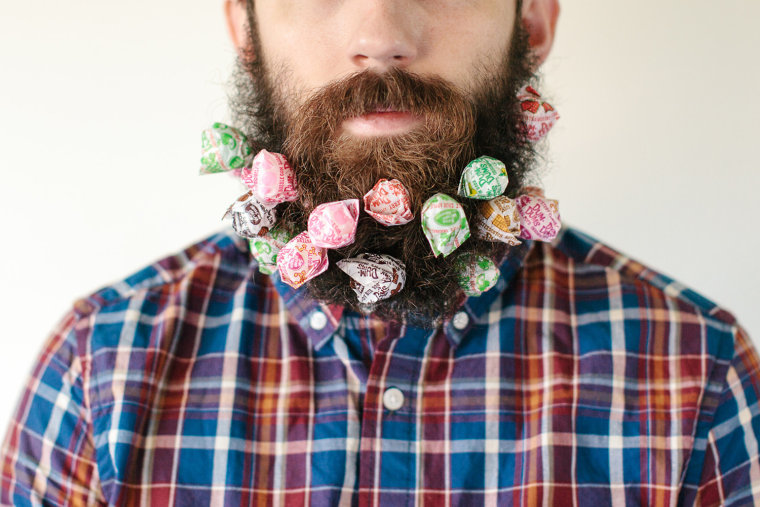 Launched just last week, the images of Pierce's beard — entangled with everything from Q-tips to pasta noodles — are garnering lots of attention, thanks to their striking simplicity. Oh, and because people love to talk about beards (see above, and here and here). 
While the premise for Will It Beard is a bit unusual, the backstory is homespun. "My mom wanted to have a talent show [over the holidays] and I thought I might be able to get some laughs by placing some pencils in my beard," Pierce told TODAY.com. "Turned out it was kinda a funny party trick!" 

From there, new parents Stacy and Pierce — their adorable 8-month-old daughter Adelaide makes an appearance in one photo — decided to join forces by documenting what else that beard could retain.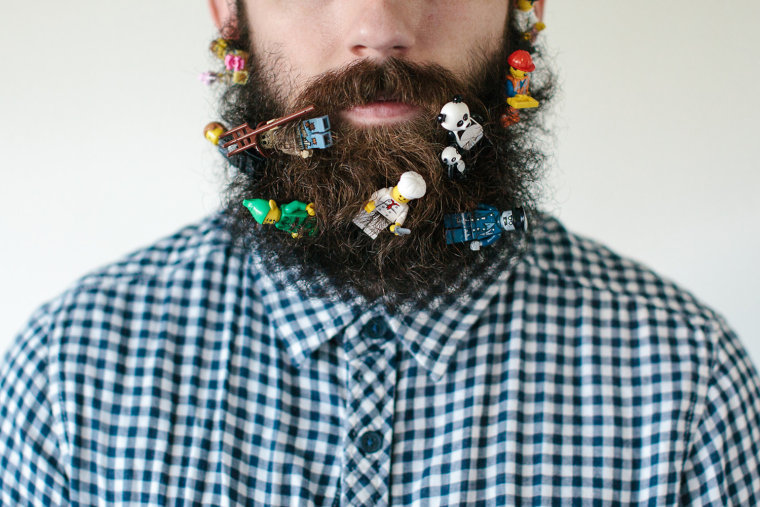 "It's really just something fun we wanted to do together," said Pierce. "[My wife] takes beautiful photos, and my beard can hold things — alright, we know who the talented one in the family is."
Added Stacy, "We are both creative people, but our jobs never really overlap. This project was something we could do together in our 'free time' as new parents."
As for what's next for the Thiots, the answer is…more photos! "I can't stop thinking about what we can put in it, now that we've started this," Stacy said, with Pierce adding, "Glow sticks is a popular request right now."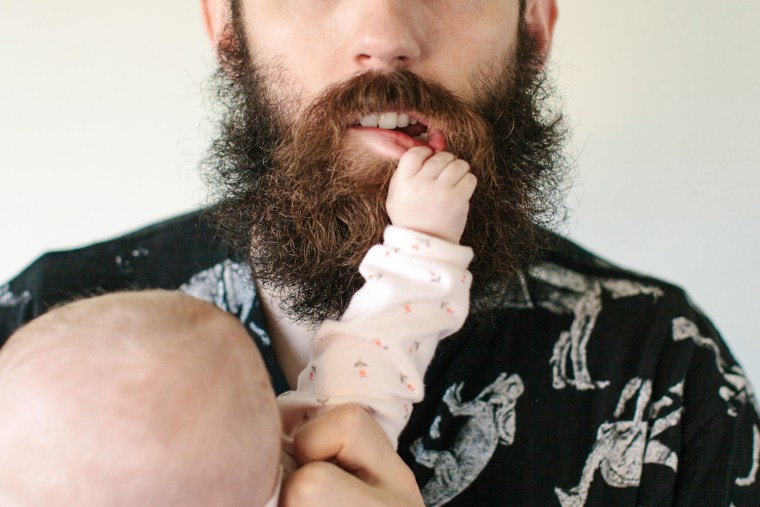 To see more of the Thiots' beard-laden photographer, click through the slideshow below.

After wowing his family with the many things his beard could hold, Pierce Thiot's photography blog was born. Amongst the items his beard can retain: Dum Dums Lollipops, toothpicks, Q-tips and more.
Courtney Thompson is iVillage's senior homepage producer. Find her on Instagram, Pinterest and Google+.