Will Barbie go from Malibu Dreamhouse to the White House?
Everyone's favorite 11.5-inch fashionista, who currently has more than 130 careers, has thrown her bubble gum-pink hat into the race. Of course, she had some help – specifically, from acclaimed designer and CFDA winner Chris Benz.
Benz is the one who created the pint-size plaything's pink suit with red, white and blue trim and matching wedge shoes that enable her – for the very first time in 53 years – to support herself upright on her two plastic feet without a stand. No longer will she need the help of countless American girls hoisting her up from the waist! This candidate, America, stands on her own.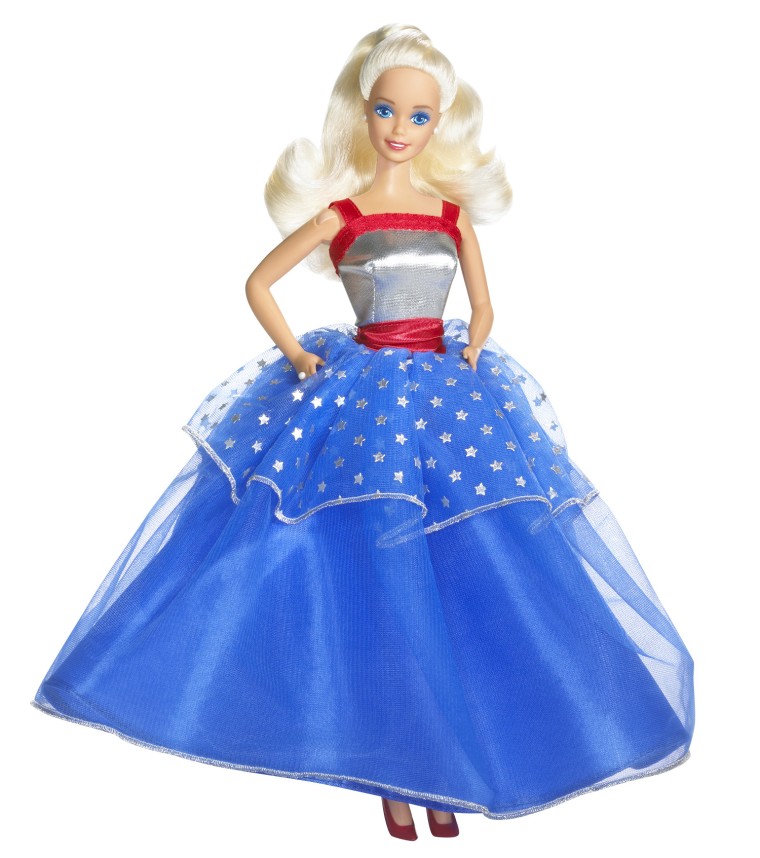 Benz, dubbed "The Prince of Color," said he wanted to play homage to the Barbie dolls he knew and played with at his grandmother's house in the '80s – big hair, bright hues, smart suits – along with the signature elements of his own collections, known for colorful and classic American sportswear. Barbie's Benz outfit, he told TODAY.com, "seems very comfortable but powerful."
Benz admits fashioning the doll's newest incarnation wasn't all that different from his day job. "It's actually the same process as designing for a real woman. You're taking into consideration the things she already has and doesn't have, where she's going to be going and wearing these things."
And the shoes? They're just a miniature replica miniature of Benz's classic wedge slingback platforms from his spring 2011 collection. (Thankfully, they're big enough to hold the magnets necessary to help Barbie stand tall.)
This isn't the first time Barbie has set her eyes on politics. Her first presidential campaign was actually in 1992, and she's run every four years since, including in 2002, with help from political pal Elizabeth Dole.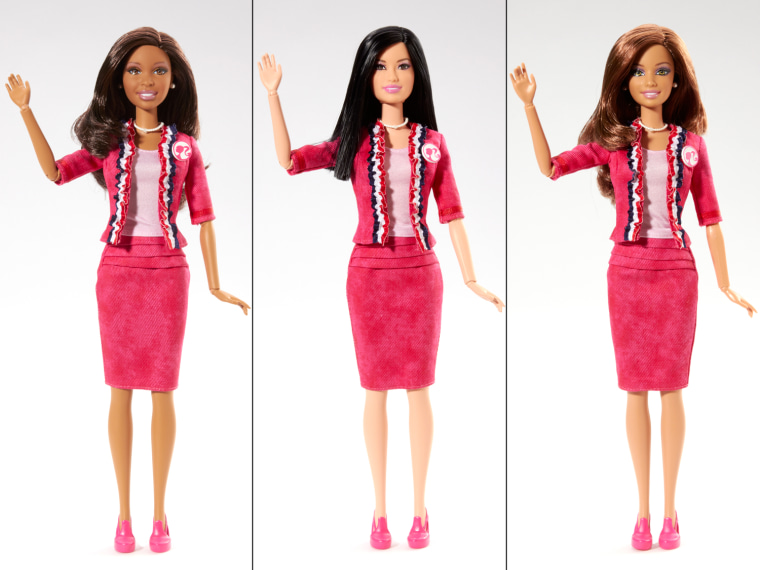 This time around, however, the plastic pol seems to be taking style more seriously. And Benz thinks he know what President Barbie's first official act should be.
"We love the idea that she should paint the White House pink," Benz told TODAY.com. "It would be a major accomplishment."
The "I Can Be …" 2012 President Barbie doll, which comes in Caucasian, Hispanic, African-American and Asian ethnicities, will be available for pre-order beginning April 5 at mattelshop.com and at retail stores in August.