The Bush family just got a little bigger!
Barbara Pierce Bush, the daughter and granddaughter of two former presidents, tied the knot Sunday in an intimate ceremony in Kennebunkport, Maine.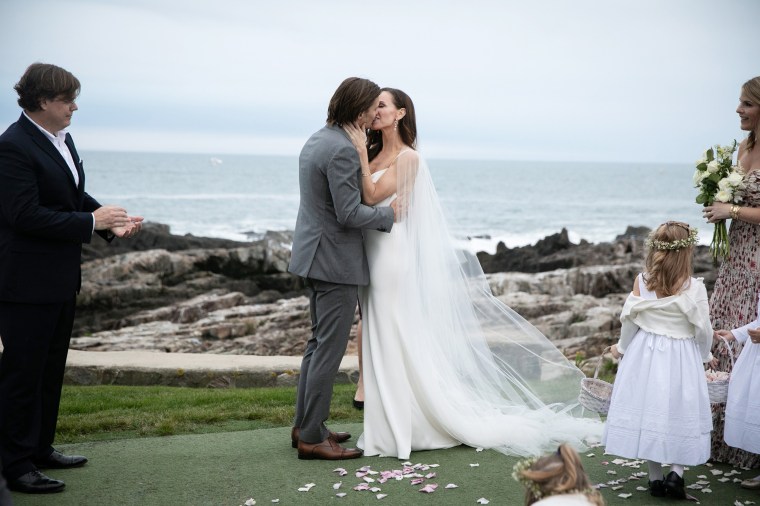 The 36-year-old twin sister of TODAY anchor Jenna Bush Hager exchanged vows with screenwriter Craig Louis Coyne, 36, at the family's Walker Point compound.
The bride, who wore an ivory silk crepe Vera Wang custom gown, was escorted down the aisle by her father, former President George W. Bush, with her grandfather, former President George H.W. Bush, watching nearby.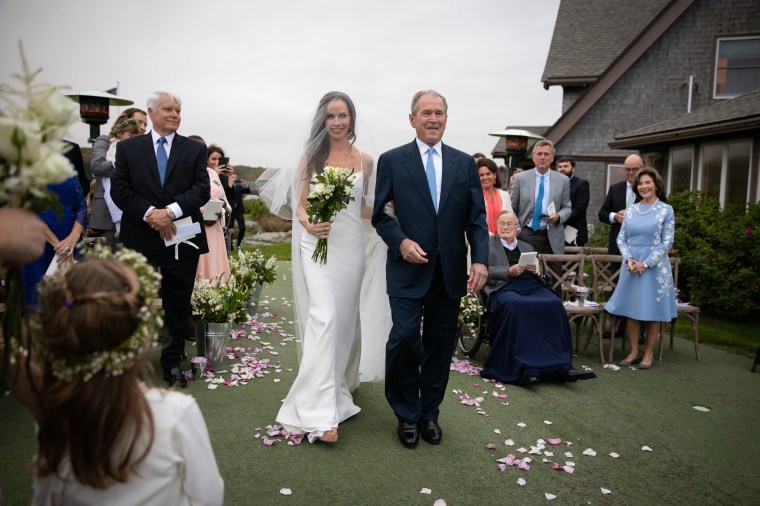 The bride's aunt, Dorothy Bush Koch, officiated the ceremony.
"I'm crying 24 hours later," Jenna said when she called in Monday to share the details with her TODAY colleagues. "There were so many happy tears."
Sunday's joyful gathering capped an emotional year for the Bush family, which lost its matriarch earlier this year. Former first lady Barbara Bush, the bride's grandmother and namesake, passed away in April at 92.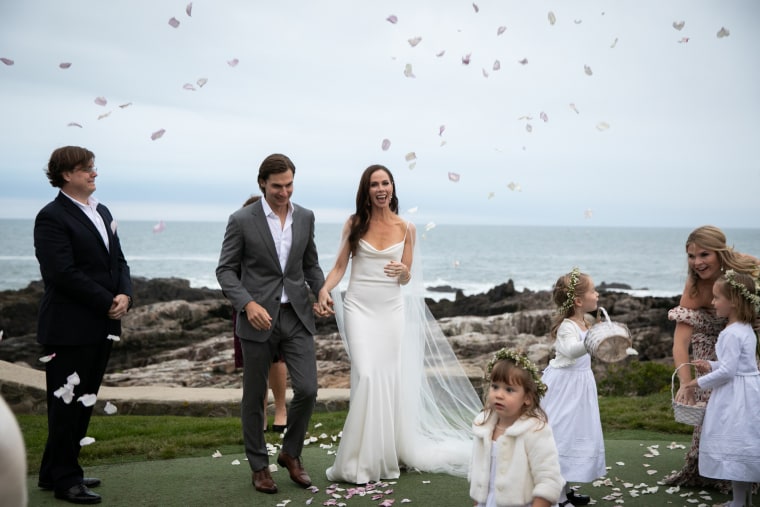 Jenna said the couple wanted to get married in Maine because it is where their grandfather lives.
"It was a very secret wedding, a little bit like my elusive sister. But also, just family in a place that means family love, and it was just beautiful," she said.
The father of the bride posted a photo from the event on Instagram on Monday.
"Barbara is named for a unique and strong woman — and rightly so, because she is unique and strong," the 43rd president wrote in the caption. "@laurawbush and I are so proud of our compassionate, daring, fierce, kind, intelligent, loving daughter. And we're thrilled to welcome Craig Coyne to our family."
The bride is the co-founder and chair of Global Health Corps., a public health nonprofit organization.
Coyne, a Georgia native and a graduate of Vanderbilt University, proposed in the same spot where Barbara's grandparents got engaged in Maine.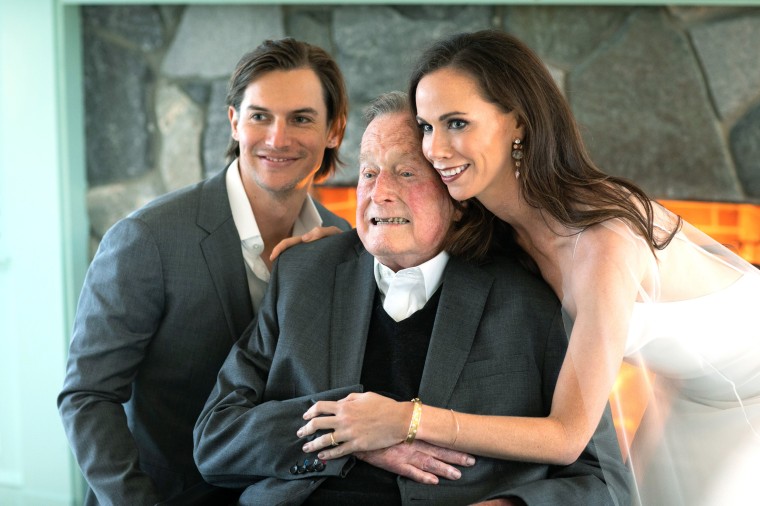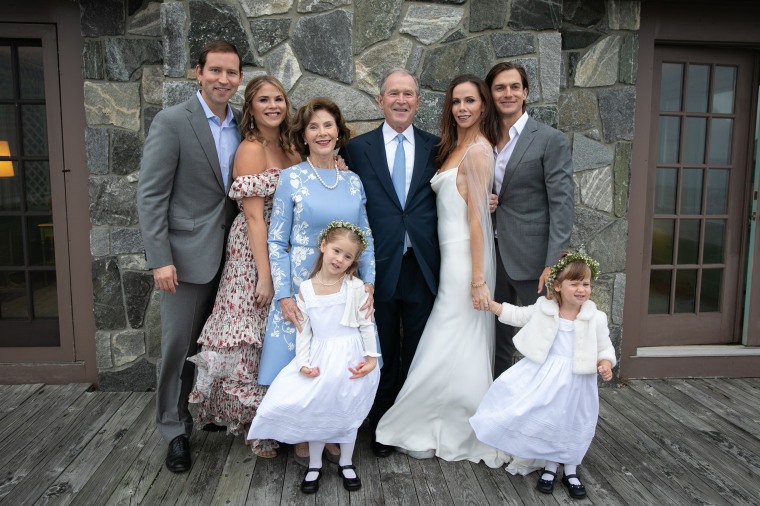 Jenna served as the matron of honor, returning the favor from when Barbara served as maid of honor at her 2008 wedding to Henry Hager at the family ranch outside Crawford, Texas.
During the reception, Jenna toasted the couple and spoke about the special bond she has with her sister and best friend.
"I just told her and everybody how much she means to me. But I ended actually with a letter my grandfather wrote to my grandmother," she said. "Because I searched all the romantics and Shakespeare just wasn't doing it. He was sitting right next to me as I read it."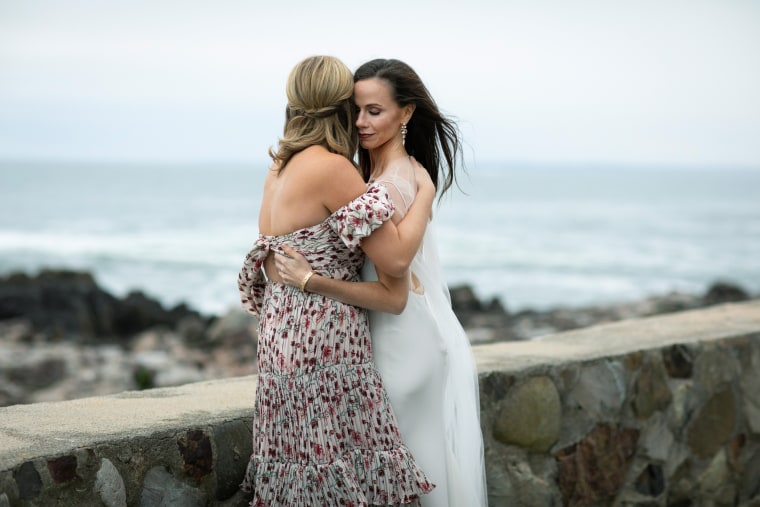 Jenna's children also had roles in the ceremony. Her 5-year-old daughter, Mila, was a flower girl and 3-year-old daughter, Poppy, was the ring bearer.
"At one point, we were all praying and Poppy ran and almost tackled Barbara and gave her a huge hug. Yeah, Pops stole the show," Jenna admitted.
The groom's brother, Edward Coyne III, served as best man.
The couple will live in New York, according to a family statement.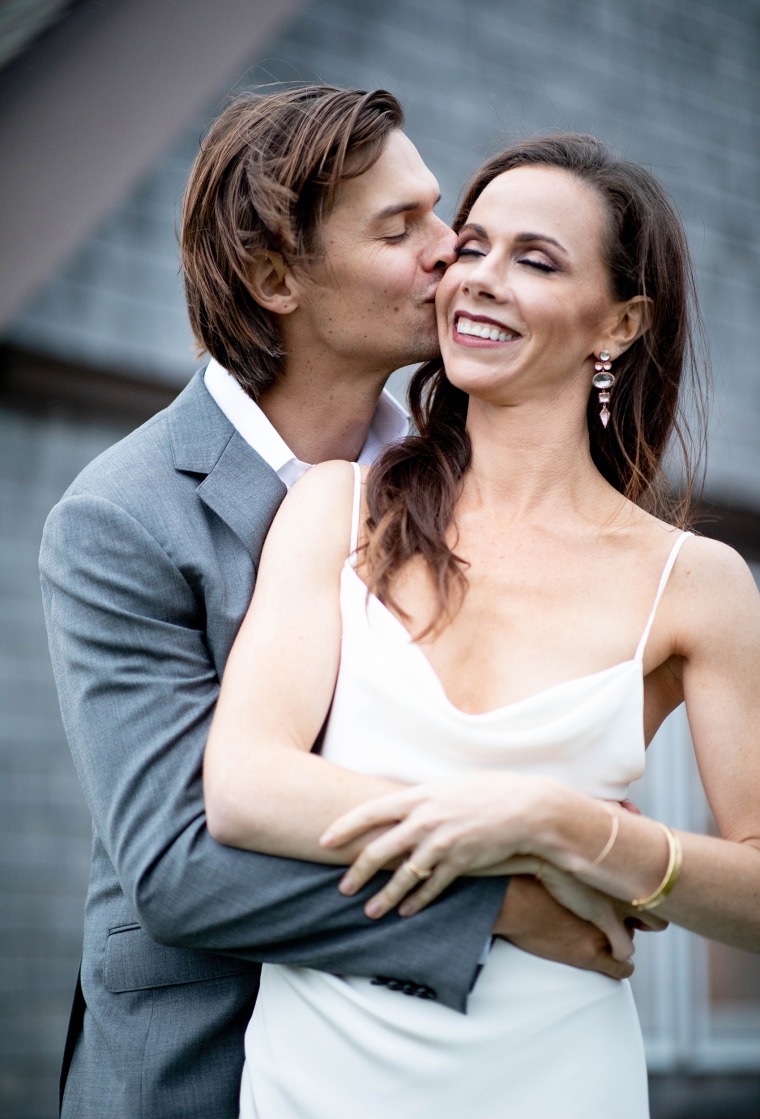 Sticking to wedding tradition, Barbara wore something borrowed during the ceremony — a bracelet that her grandfather gave to his wife on their 70th wedding anniversary.
News of the wedding was held under tight wraps although a photo posted Sunday from the Instagram account of Sully, the service dog of the elder President Bush, did have some people guessing.
"Always the bridesmaid, never the bride. I've never seen my best friend so happy #newfamilymember," the caption read.
Congratulations to the bride and groom!