Barbara Bush said she got the exact wedding she dreamed of, aside from the absence of her late grandmother, whose presence she definitely felt at the ceremony.
"The second that it was announced that we were husband and wife, it started to rain. I thought, that's my grandmother. She's with us, too," she said in a TODAY interview Wednesday with her twin sister, Jenna Bush Hager.
The daughter of former President George W. Bush married screenwriter Craig Coyne on Oct. 7 in an intimate seaside ceremony at the Bush family home in Kennebunkport, Maine.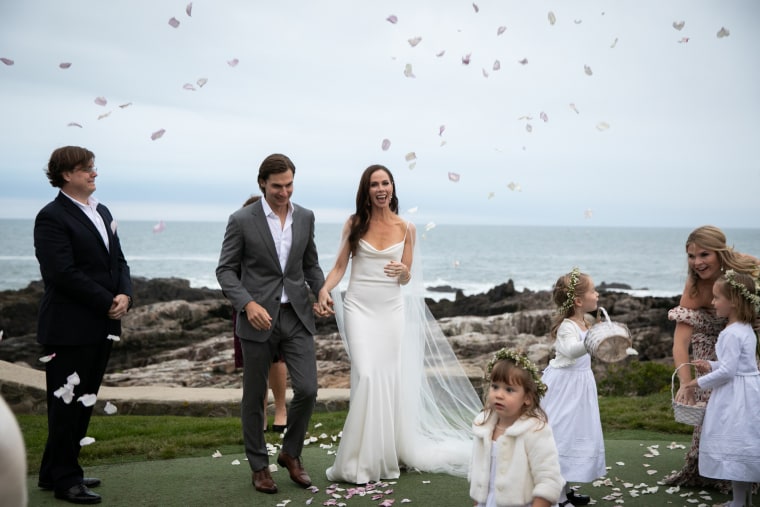 "It was wonderful. It was everything we wanted. It was small and in a place that we have grown up and have so many incredible memories, in Maine," Barbara said. "We just wanted to make sure we could do it while my grandfather was still healthy."
The bride tied the knot before 20 guests, including her grandfather, former President George H.W. Bush, sitting in the front row. The ceremony capped an emotional year for the family, which lost its matriarch, former first lady Barbara Bush, on April 17. She was 92 when she died.
Barbara appeared on TODAY with Jenna to promote the paperback version of their memoir, "Sisters First." The sisters added a new chapter in the book devoted to their grandmother.
"The center of our universe was always our 'Ganny.' To write about her again was pretty great," Jenna said.
Barbara, who was named after her grandmother, admitted she has had a complicated relationship with her moniker.
That changed the night she learned her grandmother passed away.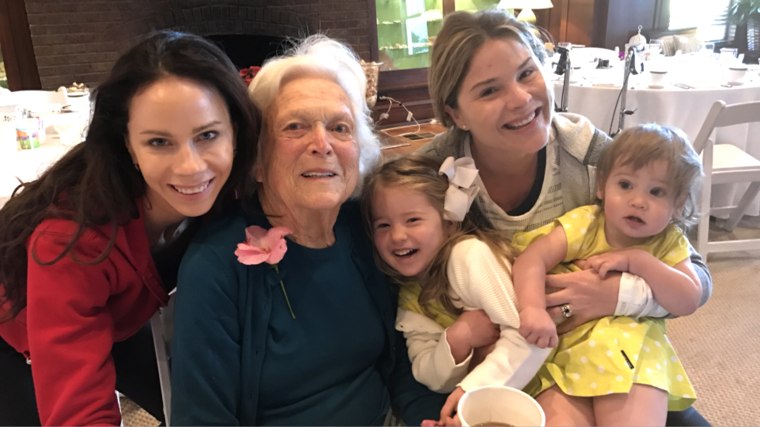 "I was thinking about how she showed us all how you should live fearlessly and leading with love, because the opposite of fear is love," Barbara said.
"And I thought when I was going to bed that night, well, I get her name now, and that is a reminder to me every day to live my life in this way. So it's no longer complicated. I'm proud and thrilled to have my name."