Former first lady Barbara Bush likes to keep her alma mater up to date on her life, but sometimes there's just not a lot that's new.
"I am still old and still in love with the man I married 72 years ago," she wrote in a brief post for the spring edition of Smith College's alumnae magazine.
Bush dropped out of the Massachusetts college in 1944 and married George H.W. Bush two weeks later, according to a White House biography. The college awarded her an honorary degree in 1989.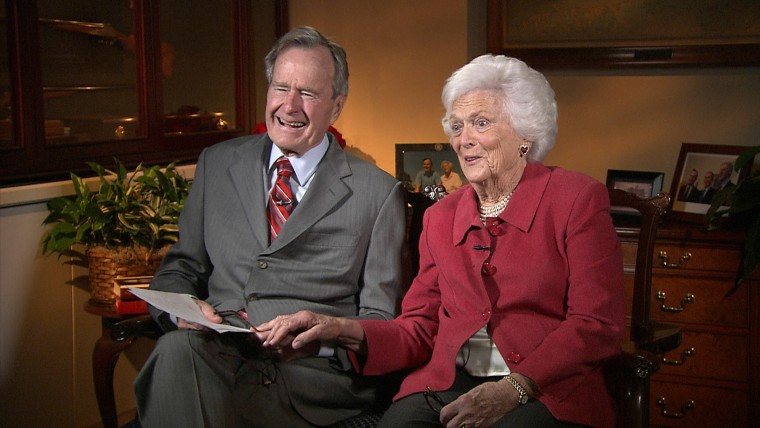 Identified in the magazine as Barbara Pierce Bush, the 92-year-old former first lady opens up the "alumnae lives" section with a full-page photo of her sitting in a garden in Kennebunkport, Maine.
"I have had great medical care and more operations than you would believe," she said in the caption. "I'm not sure God will recognize me; I have so many new body parts! Also, George Bush has given me the world. He is the best — thoughtful and loving."
On the next page under the "Class of 1947" section, Bush describes how she and her husband have kept busy working on their individual foundations — hers for literacy and his to support volunteer efforts.
"All of our children are working and serving others in their own way, along with my 17 grandchildren. I am very proud of them," she wrote.