Barbara Bush swapped vows with Craig Coyne in a beautiful seaside ceremony last weekend, but in a new interview about their romance, the former first daughter turned her thoughts to last year — all the way back to their first date.
And as it turned out, it was doozy.
Barbara and her twin, TODAY's own Jenna Bush Hager, were on the road promoting their book, "Sisters First," when fate put the now-newlywed face-to-face with her husband for the first time on a blind date.
"What he didn't realize was that it was gonna be me, my sister, (publicist) Jimmy Franco ... and two other friends of ours," she told People. "So it was a group first date, and they tried to give us our space, but we were all seated at the same table."
Worst yet for a first-date scenario, Barbara and Jenna had to bail early for a book engagement.
But Jenna made certain the evening didn't end there.
"This is exactly what I didn't want to happen," Barbara told the magazine. "I said to Jenna, under no circumstances invite him to our book event. And of course, knowing my sister, we're wrapping up and we're heading to our book event, and she says, 'Craig, why don't you come to our book event?'"
When they got there, Jenna even went so far as to tell the crowd gathered at the event that Barbara was in the midst of a blind date.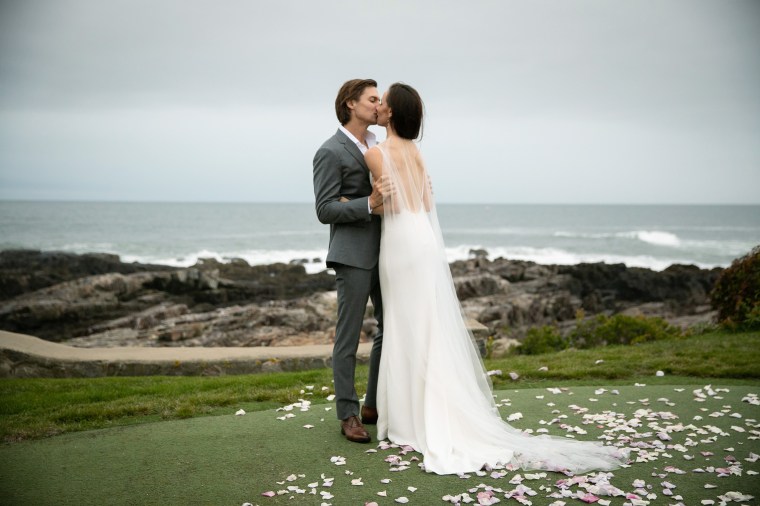 "Luckily, no one in the audience saw Craig, but that was that," Barbara recalled. "And so we left and I gave him a hug and said it was great to meet him, and we flew off."
She found her sister's announcement "hilarious," but added that "I said to Jenna in the care, I was like, 'I'm never going to hear from him again, but regardless, that's a fun story to tell.'"
But he proved her wrong.
Weeks later, they went on another date, and a year later, they got married.
Now they'll have a lifetime to tell that "fun story" together.