Autumn Veatch, the 16-year-old sole survivor of a small-plane crash in Washington state, said thinking about "all the things that I'm never going to be able to do ever again" helped give her the strength to survive in the wilderness.
"I just got this surge of willpower and was like, there's no way I can die without hugging somebody again," she said in an interview with NBC News.
Veatch was flying home to Washington with her grandparents, Sharon and Leland Bowman, when their small plane hit some turbulence.
"We were having to go up and then down and side to side a lot more and having to do some sharp turns around mountains," she said.
Veatch sent a text to her boyfriend, joking that, "If I die, remember I love you." But conditions then got worse.
"We couldn't see out of the front at all. Everything was just white. Grandpa, he was kind of, 'Wow, this isn't good,'" she said. "I was kind of crouching down because I was really scared and I figured they would sort it out because that's typically how it goes."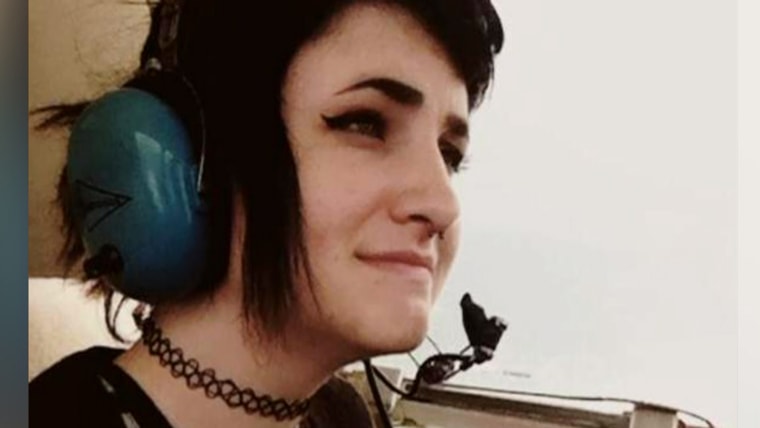 The plane went down, and "then suddenly it was just trees and then it was fire," she said.
The fire burned part of Veatch's face.
"It's beyond me how I made out," she said.
But the wreckage trapped her grandparents, whom she tried to help free.
"I couldn't get to Grandma at all. Grandpa, he pulled himself halfway out. I was reaching, trying to pull him out," she said. I realized there was nothing I could do and that they were gone," she said. "My instinct was just to go straight downhill."
Veatch soon ran across a small stream and followed it, but she spent the next three days braving "unforgiving" cliffs, waterfalls and extreme cold. Finally, she found a bridge that ultimately led her to safety.
"I have such a newfound respect for life now," she said. "Every little thing makes me so grateful."
Follow TODAY.com writer Eun Kyung Kim on Twitter.