Authorities said "there is no question" that a 2-year-old boy snatched by an alligator and dragged underwater at a lagoon near a Disney World resort Tuesday night is dead.
"It has been now about 15 hours since the child was taken into the water by the alligator, so we know that we are working on recovering the body of the child at this point," Orange County Sheriff Jerry Demings said during a Wednesday news conference.
"Our ultimate goal is to try to bring some closure to the family by recovering their loved one."
Crews began the hunt at Disney's Grand Floridian Resort in Orlando late Tuesday night after the boy was attacked at the shoreline of the Seven Seas Lagoon.
The toddler and his father, who were visiting from Nebraska, were wading in the lagoon shortly after dusk when the father "heard a splashing sound," Orange County Sheriff's Office spokesman Jeff Williamson told TODAY earlier Wednesday.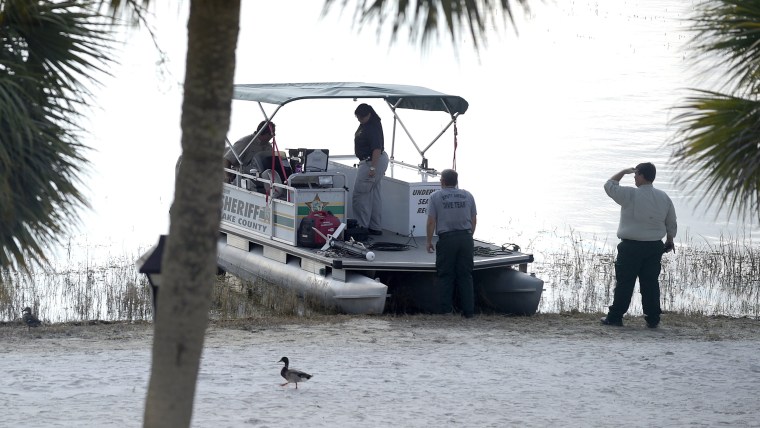 "He looked over and saw his son literally in the mouth of an alligator," Williamson said. "He quickly moved towards this situation, tried to grab the child from the gator's mouth, a short tussle ensued."
Orlando mom Christine Leinonen: My son 'is always going to be alive in my heart'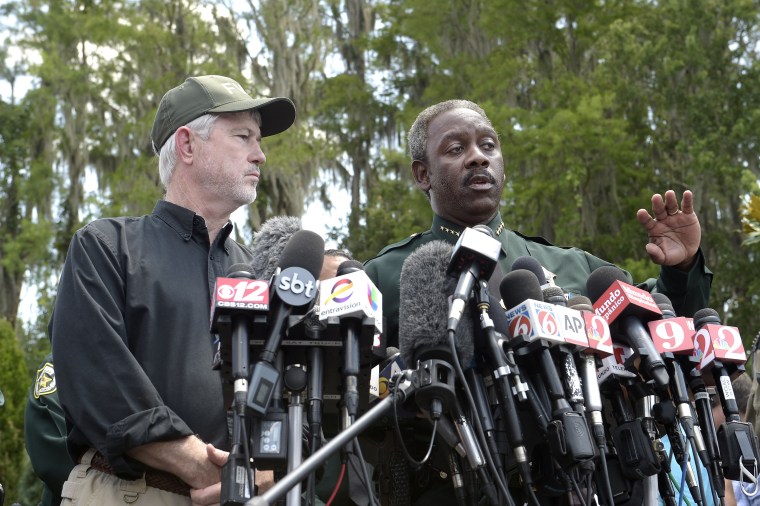 Police were called shortly after 9 p.m., and search and rescue crews in boats and helicopters have continually combed the area since then.
"It's just a tragic, tragic situation," Williamson.
The family hasn't been identified.
Nick Wiley, executive director of Florida Fish and Wildlife, told TODAY crews have captured several alligators, which will have to be killed for the sake of the investigation.
"We're putting everything we can into this to find this child," he said.
See how hotel staff stepped up after an elephant approached with bullet wounds
Authorities brought in sonar and additional technology to help with search efforts, he said.
Alligators are common in the area, but attacks on humans were "rare," he added.
Williamson agreed.
"There are no indications, no signs of any alligator nuisance in the past, no alligator attacks in the past, so it appears that this was a very isolated, freakish kind of incident," he said.