The professional golf world is mourning the loss of Australian golfer Jarrod Lyle, who died at 36 on Wednesday from his third bout of leukemia.
He is survived by his wife, Briony, and daughters, Lusi, 6, and Jemma, 2. Briony Lyle announced last week that Jarrod had ended his treatments and returned home to be with his loved ones in his final days.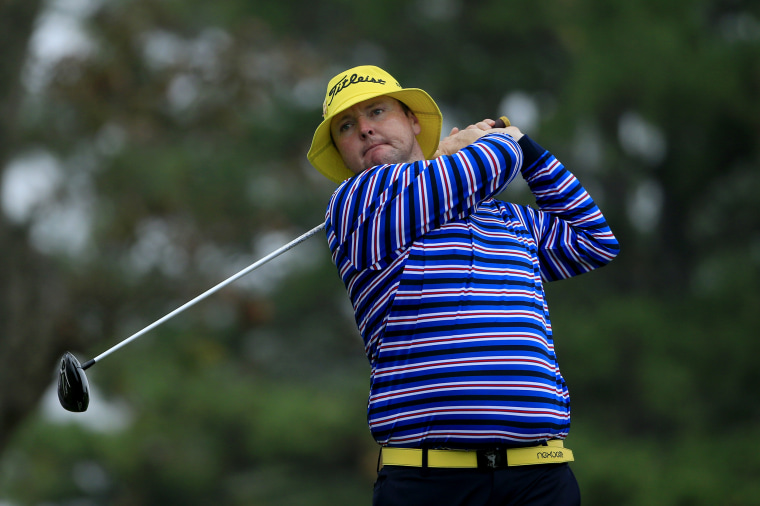 "It breaks my heart to tell everyone that Jarrod is no longer with us,'' Briony Lyle said in a statement released by Golf Australia. "He passed away peacefully at 8.20pm last night, having spent his final week in Torquay among his family and close friends.
"Lusi, Jemma and I are filled with grief and now must confront our lives without the greatest husband and father we could ever have wished for."
His fellow golfers expressed their condolences at his passing.
Lyle was first diagnosed with cancer at 17 in 1999. It returned twice after the initial treatment, most recently in July 2017.
"He asked that I provide a simple message: 'Thanks for your support, it meant the world,''' his wife said. 'My time was short, but if I've helped people think and act on behalf of those families who suffer through cancer, hopefully it wasn't wasted.'"
A two-time winner of professional tournaments, he played in 20 PGA Tour events in 2015 and 2016 between treatments, reaching a ranking of 142nd in the world.
Several players honored him at last week's WGC Bridgestone Invitational in Akron, Ohio, by wearing yellow ribbons on their hats in a tribute to the yellow bucket hat Lyle often wore while competing.
A GoFundMe page for Lyle's daughters has raised more than $120,000, which included a $10,000 donation from Tiger Woods.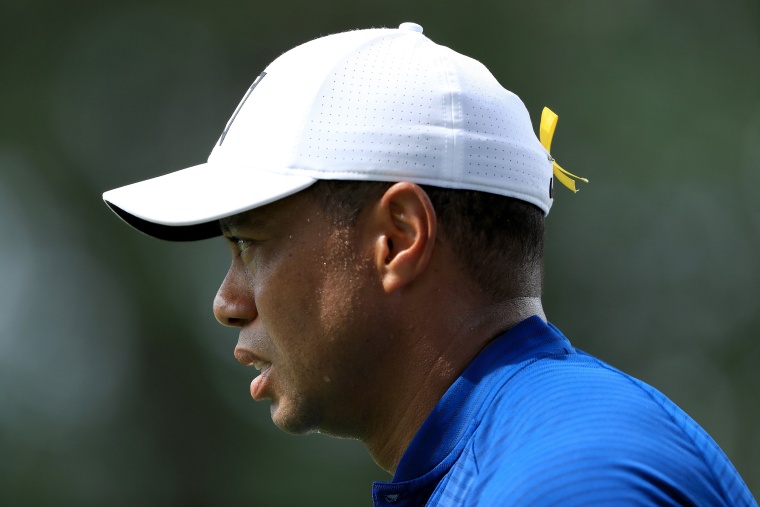 The news of Lyle's death comes as the PGA Championship begins on Thursday in St. Louis.
Golfer Bryson DeChambeau donated his $25,000 check to the fund for Lyle's daughters after winning the longest drive competition on Tuesday ahead of the tournament.
"We have been blessed and overwhelmed with the messages and actions of support from around the world and feel comforted that Jarrod was able to happily impact so many people throughout his life,'' his wife said in her statement.
"Jarrod was able to take in many of the unbelievably kind and generous acts and words in his final few days and was overwhelmed by the emotional outpouring."
A public memorial service will be held at Lyle's home course, The Sands in Torquay, at a date to be announced.
"Jarrod was a true inspiration in the way he faced cancer with a persistently positive attitude and he carried himself with incredible grace, dignity and courage through the recurrences of this relentless disease," PGA Tour commissioner Jay Monahan said in a statement to ESPN.
Follow TODAY.com's Scott Stump on Twitter.