A member of the jury tasked with deciding whether Aurora movie theater shooter James Holmes should be sentenced to death said it was "definitely painful" to watch the victims' families as the jury announced that Holmes would instead spend his life in prison.
"I can't speak for everyone but for me it was definitely painful," Juror 17, who spoke on condition of anonymity, told NBC's Craig Melvin on TODAY Saturday. "They will suffer for the rest of their lives, those that are living. And the families of those that are deceased will be suffering also, forever."
The juror said that while they tried to reach a unanimous decision, the jury ended deliberations Friday after it became apparent one juror would not budge from her opposition to a death sentence.
"We had gone over several times how firmly we stood in our position," the juror said. "So we, at that point, decided to end the deliberations because we were firmly entrenched in our positions for the most part."
Because the jury could not reach a unanimous decision, Holmes will be sentenced to life in prison without the possibility of parole for opening fire during a screening of "The Dark Knight Rises" on July 20, 2012. Twelve people died during the attack, and 70 were wounded.
The dissenter, juror 17 said, didn't provide "exact reasoning" for her decision.
"She felt that life [in prison] was appropriate and she would not be swayed," the juror said. "She just said she couldn't do it."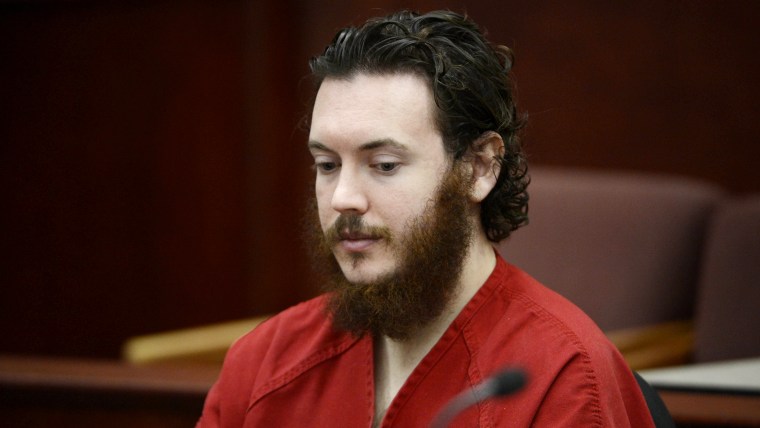 With regard to the deliberation process, juror 17 said the members of the jury were all open and respectful.
"We each had opinions on many issues and there were some that were more outspoken than others of course within a group," she said. "But all the communications were very civil, very respectful, and we got right down to business. Listened to the evidence, went over any evidence we felt we needed to go over.
District Attorney George Brauchler said Friday that he was disappointed when the verdicts were read.
"I still think death is justice for what that guy did, but the system said otherwise," Brauchler said. "I honor that, and I'll respect that outcome."
On July 16, Holmes was found guilty of 24 counts of first-degree murder (two counts for each person he killed) after the jury rejected arguments from Holmes' defense attorneys that he was legally insane when he carried out the attack.