Emma Ferrer, who never met her paternal grandmother, Audrey Hepburn, has gotten to know the actor and icon through bits of information from pop culture and family that've "trickled in" over her lifetime.
"Slowly, I started going to friends' houses and seeing that she was in a poster in their kitchen, or I would see her on a T-shirt or on handbags. (It was like), 'I guess this actually is a bigger deal than I thought it was,'" Ferrer, 26, told TODAY's Jenna Bush Hager in an interview for a series dedicated to Women's History Month.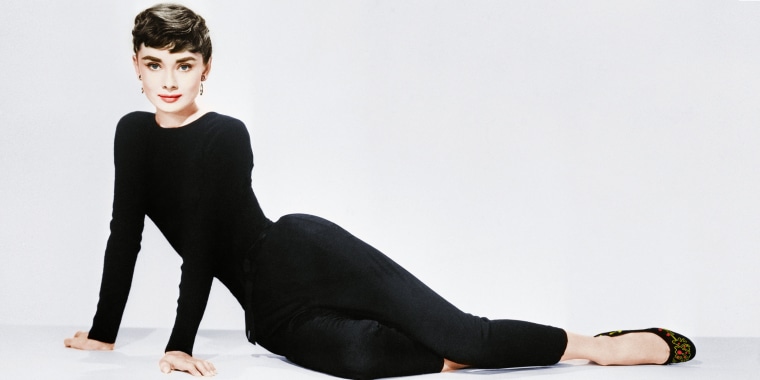 Now that she's older, Ferrer better understands her grandmother's impact on film, style, humanitarian work and more. The Belgian-born Hepburn won an Oscar in her early 20s and popularized the black turtleneck. She also received the Presidential Medal of Freedom in 1992 for her work as a UNICEF Goodwill Ambassador, a position she'd held since 1989.
"She really revolutionized what we take for granted today ... which is to have a celebrity of her magnitude associated with a cause like she was," Ferrer said. "But at the time — I don't know if we can really appreciate how revolutionary that, in fact, was."
Watch TODAY All Day! Get the best news, information and inspiration from TODAY, all day long.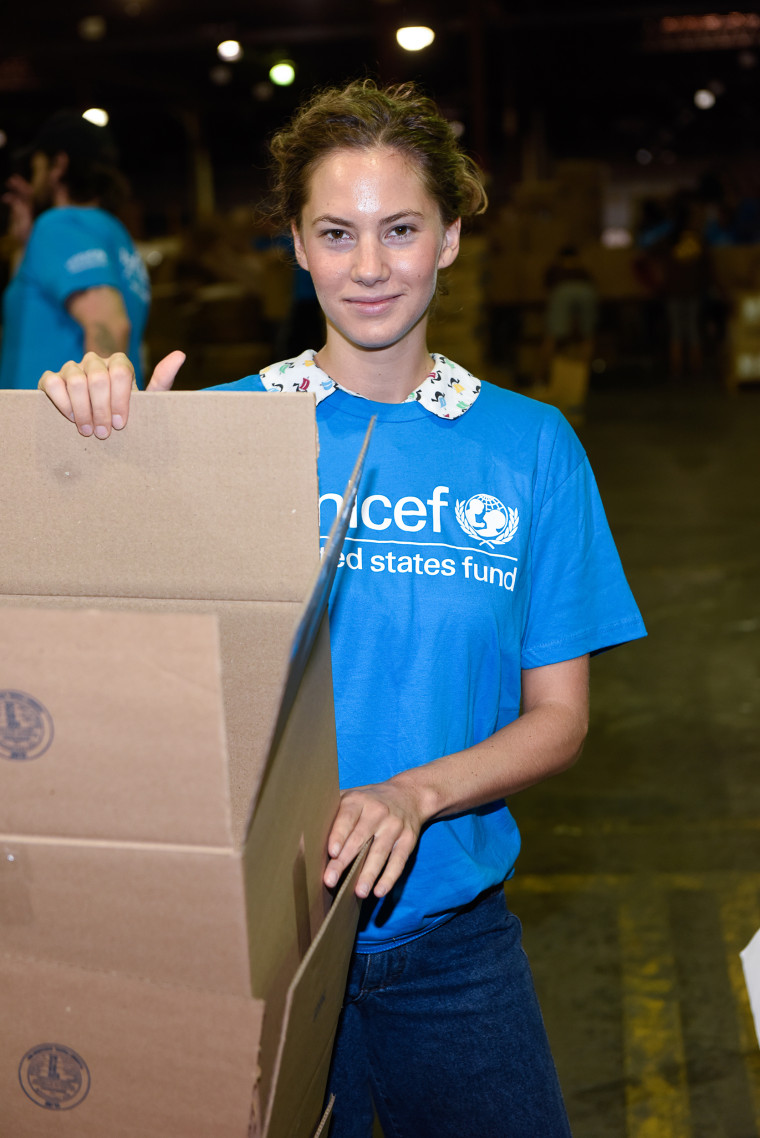 Ferrer continues to work with UNICEF, what she sees as an important part of her grandmother's legacy and "a way for me to really kind of feel a connection to her that ... I've struggled to feel otherwise."
She's also gotten to feel connected to Hepburn through lesser-known family lore from her father, Sean Hepburn Ferrer, 60, the icon's oldest son from her first marriage to actor Mel Ferrer. (She has a second son, Luca Dotti, from her second marriage to Italian psychiatrist Andrea Dotti.)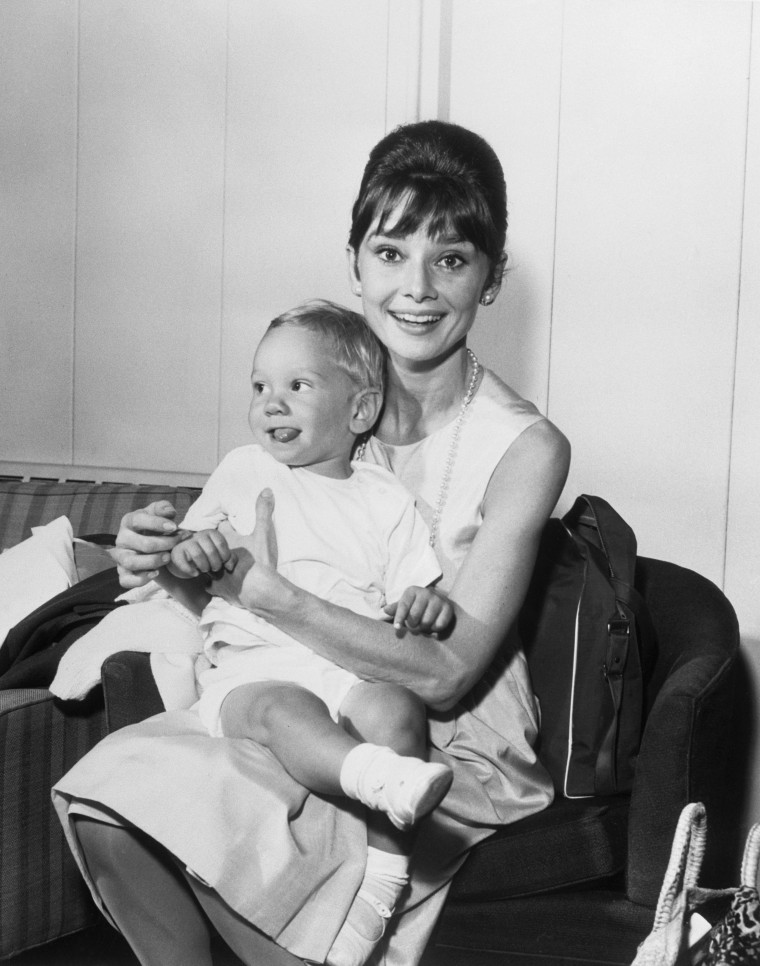 "There's been an intimacy in what my dad tells me about her and the stories that people who knew her tell me about," Ferrer said.
"Working on set, she would use her lunch break to cook lunch for the whole crew. She did this famous — I guess it was a series on gardens of the world with this ... famous news TV personality. ... This news person, she got a stain on her shirt, and so my grandmother took her shirt and went and laundered it in her hotel room dry cleaner."
"These little things, she always brought flowers, and she would bring breakfast in bed if you were staying at her house," Ferrer continued. "(She) just did these little things that make her seem like she was just the best, the nicest person."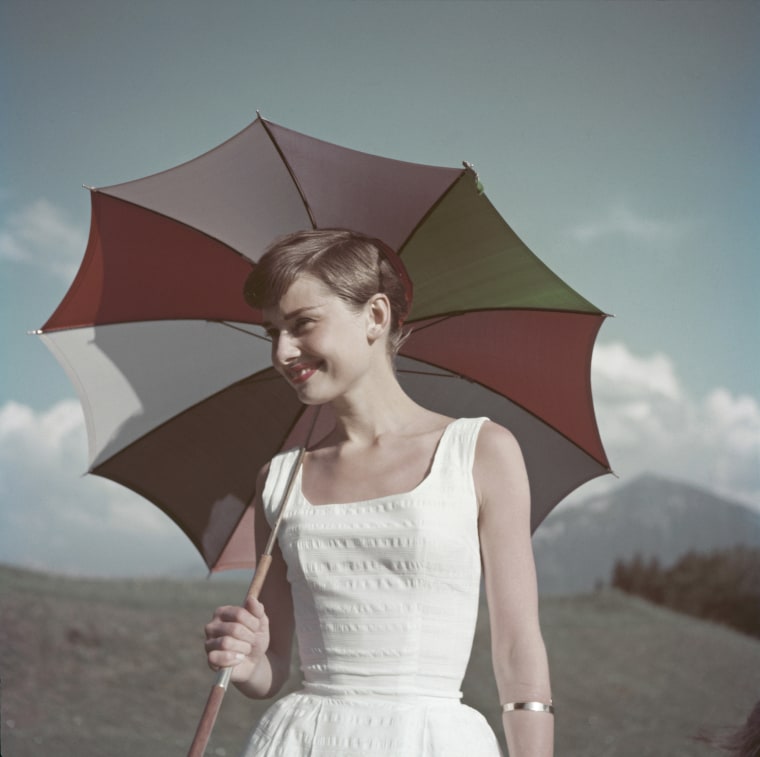 Another of Ferrer's favorite stories regarding her grandma is about the choice Hepburn made to prioritize her children over her acting, even though she'd become one of the first women to make $1 million on a movie, as Ferrer pointed out.
"She had this huge career, and she took really big steps back from it when my dad and his brother were born. She kind of put her whole career on the line for them and turned down movies, where her agent and her husband even were like, 'What are you doing? You have to take this role.'"
The reasoning behind Hepburn's decision related to her "really fraught" relationship with her own father, Joseph Victor Anthony Ruston, Ferrer said. "She understood what it meant to have that pain with parents, and so I really think that she took her relationship with her kids really seriously."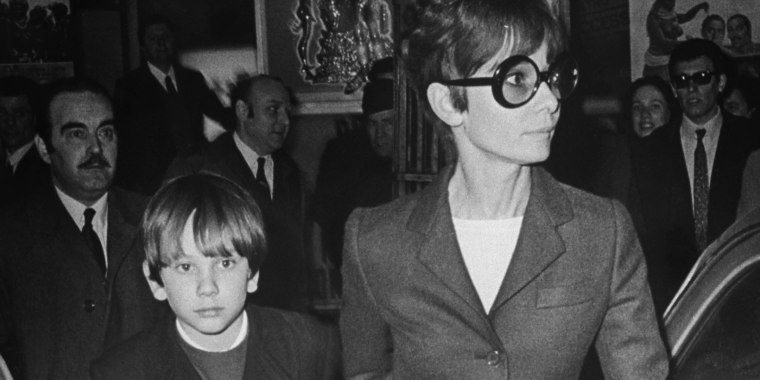 Ferrer also stressed that her grandmother was "a child of a generation afflicted by war," which affected her career and overall outlook on life.
"She started working as a ballerina, and that didn't work out. And then she was sort of immediately flung into this arena — this world of Hollywood — and I think that coming off of the heels of the Second World War ... everything was just moving faster," Ferrer said.
While Hepburn came from an aristocratic family, they spent the war "living off of bread" which made her realize, "I'm never going to be so attached to material things, no matter what," Ferrer added.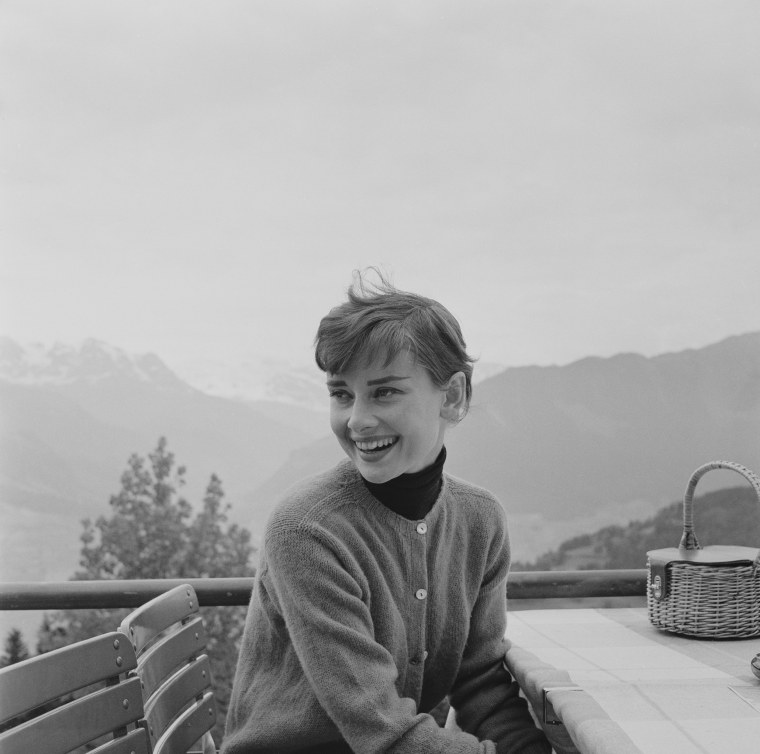 That's why much of what Ferrer has from her grandmother is "not very valuable," per se, but is still "precious," she said.
"I have her little linen teddy bear that's so old and has a coffee stain on it, and it's still on my bed at my dad's house. And I have sweaters that I just have worn so much over the years, and I'll put it on and forget that it's hers."
Ferrer also has costume jewelry that her grandmother wore in movies. "They're things made of not valuable metals at all, but it's a nice way again to feel like ... she's teaching me things," she said.
One of the lessons Hepburn taught was "putting the life of a child before politics, before anything else," Ferrer added. "She was always very apolitical."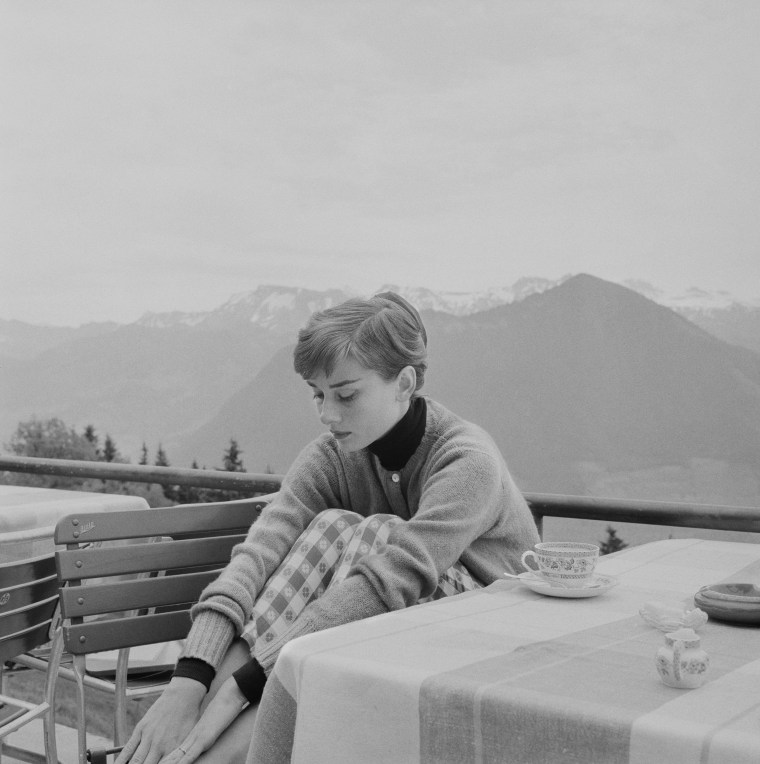 It makes Ferrer wonder about her grandmother's politics and what she'd say about the current state of the world. "I would love to have ... a trailer for everything that has happened since she's died, and then just been like, 'Alright, so, hit me. What are your thoughts today?'" she quipped.
Ferrer also gets to learn about her grandmother through beloved movies like "Funny Face," one of the first films that Ferrer saw starring Hepburn and also her favorite. But the experience is bittersweet "big time," she told Jenna.
"It's a very abstract thing, and I'm surprised that you pick up on that," she told Jenna. "It's this dichotomy of wishing that I had had the chance to know her and also feeling really intimidated by who she is. ... It's like a push and pull a little bit in that way."
Asked to correct any myth about her grandmother, Ferrer shared a subtle fact instead.
"Something that my dad always says about her, which I think is so interesting, is that no one has anything bad to say about Audrey Hepburn ever, which is so true. It's like, what could you possibly say bad about her?"