While many players leave college early for the NFL Draft to fulfill their dreams or cash in on being a top prospect, Auburn's Peyton Barber was up front about making his decision mainly to help his struggling family.
"My reason for leaving is some things I was going through with my family,'' Barber told reporters at the NFL scouting combine in Indianapolis on Wednesday. "My mom, she's homeless right now, so I'm just kind of doing it for her."
Barber's mother, Lori, admitted that she didn't know her situation figured so heavily in her son's decision to leave Auburn early after his redshirt sophomore season.
"It touches my heart that he feels so deeply about wanting to take care of me," Lori Barber told AL.com. "Peyton is very quiet. ... I had no idea he was feeling that strongly as he was feeling until he decided to come out (for the draft)."
"She really just asks me if I'm OK and how I'm doing,'' he told reporters. "She never pressured me to do anything. I just decided to do what's best for me and my family."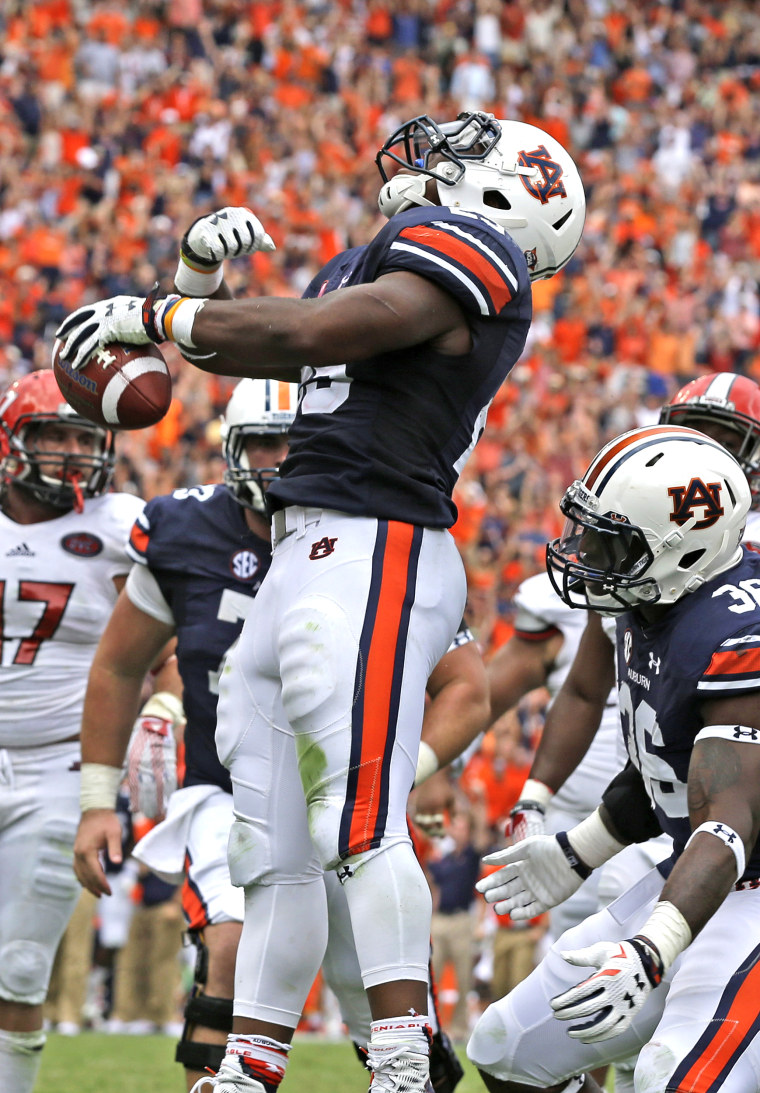 Lori also clarified that she is not technically homeless; she is staying with her daughter and her three grandchildren in a small apartment.
"Homelessness is a strong definition," she told AL.com. "Do I have a home of my own? I do not. Do I have a bed of my own? I don't. Where we're living is a little crowded, but we're making it work. We're taking our 50 cents and stretching it out to make it a dollar."
Lori, a former special education employee at a school, has been unable to work because she is on disability due to a series of car accidents, the site reported.
Peyton Barber ran for 1,017 yards and 13 touchdowns on his way to being named Auburn's offensive MVP this past season.
He was one of 24 running backs invited to the combine and is predicted to be a mid-round pick in the draft, which is seven rounds.
Players have to be out of high school for three years to be eligible for the NFL Draft.
Barber had the option of staying two more seasons at Auburn after redshirting as a freshman and playing two seasons.
The average fourth-round pick who makes an NFL team out of training camp receives a signing bonus north of $400,000 and a four-year contract worth just under $3 million total.
Follow TODAY.com writer Scott Stump on Twitter.