Countless design books and blogs have been devoted to finding creative ways to decorate small spaces. But South Korean artist Jee Young Lee took that concept about five steps further when she decided to turn her tiny studio into massive-looking works of art.

Lee's works, which go on display at the Opiom Gallery in Opio, France, in February, show how the artist is able to reinvent a small space to resemble everything from a forest to a boat, even though the studio measures a paltry 360 by 410 centimeters — roughly 12 feet by 13 feet.
And there's one extra thing to look for in each of Lee's magnificent creations – the artist herself! Just as Hitchcock made a cameo in each of his movies, Lee puts herself somewhere in each one of her pieces. The artist, who won the prestigious Sovereign Prize in 2012, melds performance art, photography, and visual art in her work.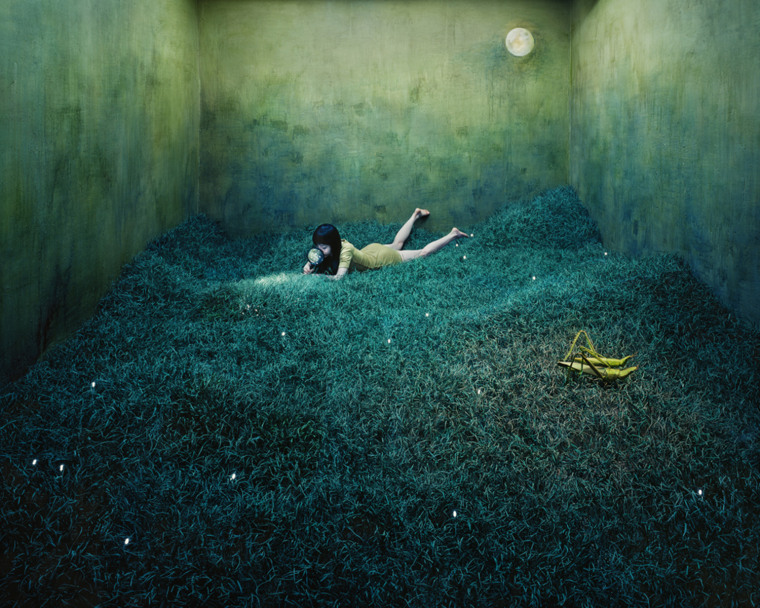 More than simply being beautiful, though, Lee's creations hint at something bigger. "It is never her visual aspect she shows, but rather her quest for an identity, her desires and her frame of mind," the Opiom gallery says in their notes on her exhibition. "Her imagination is a catharsis."
Korean artist JeeYoung Lee transformed a small studio into a living art space.