The homeowner accused of shooting a Black teenager after he rang the wrong doorbell to pick up his younger siblings in Kansas City, Missouri, surrendered to police Tuesday afternoon, officials said.
Sarah Boyd, public relations manager at the Clay County Sheriff's Office, said in a statement to NBC News that Andrew Lester, 84, was in custody, one day after a warrant was issued for his arrest.
Lester, who is white, was charged on Monday with assault in the first degree and armed criminal action following the April 13 shooting of Ralph Yarl, 16, Clay County Prosecuting Attorney Zachary Thompson said during a press conference on Monday.
"I can tell you there was a racial component to the case," Thompson said, declining to elaborate further.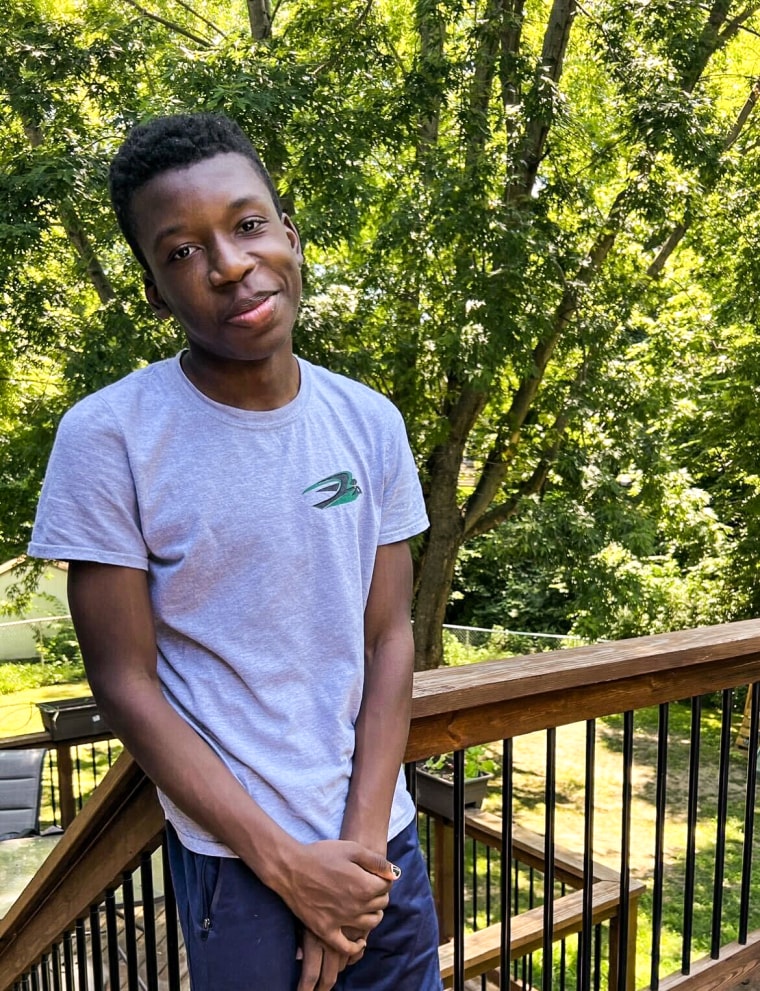 Yarl, a junior in high school, went to pick up his younger twin brothers from a friend's home, but mistakenly arrived at 1100 block of Northeast 115th Street instead of Northeast 115th Terrace, police and lawyers for the Yarl family said.
"Whoever was inside took a little longer than he anticipated to respond, and so he just waited at the door," Lee Merritt, an attorney representing the Yarl family, told NBC News.
Lester thought Yarl was attempting to break into his home and told investigators he was "scared to death," according to the probable cause warrant.
"(Yarl) heard rustling around going on in the house and then finally the door was open," Merritt continued. "And he was confronted by a man who told him, 'Don't come back around here,' and then he immediately fired his weapon."
Yarl never crossed into Lester's home and was shot through a glass door with a .32 revolver, Thompson said.
The teenager was hit once in the head, cracking his skull and causing a traumatic brain injury, and then struck again in the upper right arm while he was lying on the ground, Merritt said.
Merritt said Yarl ran for help and knocked on multiple doors until a neighbor answered. That neighbor told him to "put his hands in the air and lie on the ground," Merritt said.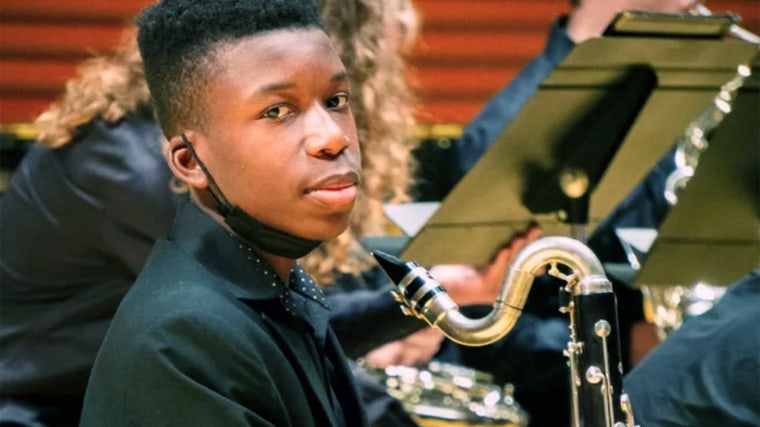 Kansas City Police Chief Stacey Graves said during an April 16 press conference officers recovered a firearm from the scene, and added she recognized "the racial components of this case."
"I want everyone to know that I am listening and I understand the concern we are receiving from the community," Graves said.
Yarl is in stable condition and out of the hospital, Merritt said. But the teenager has questioned how the encounter turned violent so quickly, his aunt Faith Spoonmore told NBC News.
"We'll remind him like, 'Ralph, you're alive, buddy.' And then he has the times where he's like, 'Why? I did nothing wrong.' And he just cannot understand why," Spoonmore said. "So it's waves. He goes through waves."
The shooting has sparked protests in Kansas City as well as around the country, with some demonstrators saying Yarl's race played a role in the shooting.
President Joe Biden called the teenager on Monday and invited him to the White House, Merritt said.
Yarl is an "excellent student and talented musician," North Kansas City Schools Superintendent Dan Clemens said in a statement to NBC News.
The high school junior is a member of the jazz and competition band, Spoonmore said.
Yarl's former teacher Megan Lilien told NBC News his goal is to study chemical engineering in college.