His life may be untidy at times, Arnold Schwarzenegger has always tended to keep his hair fairly neat. So when he was spotted strolling around southern California with a "Dumb and Dumber" style haircut, fans took notice.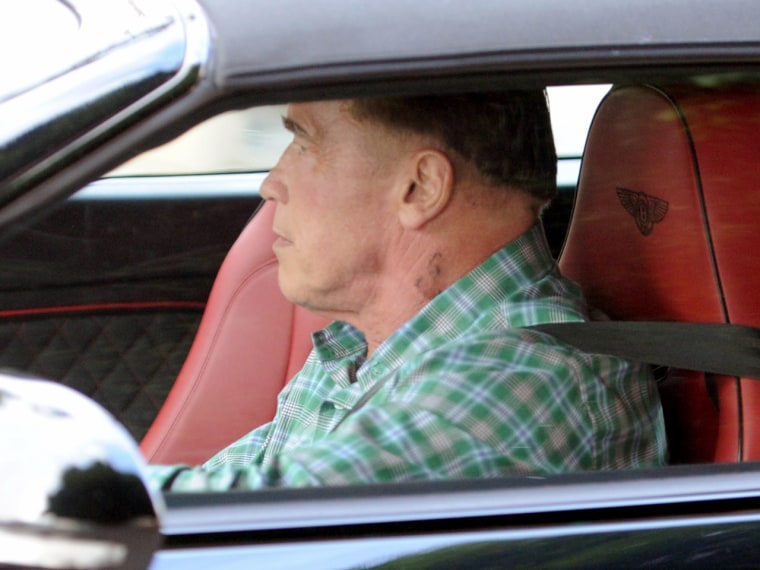 The former California governor will be seen on the big screen again come January when he plays a disgraced sheriff in "The Last Stand." But it's believed that the bowl haircut is related to his role in "Ten," an upcoming action thriller in which he plays the leader of a DEA task force.
In late October, Schwarzenegger tweeted a picture of himself in full costume from that set, in a look that included neck and knuckle tattoos still visible in the later photograph. For the "Ten" role, however, he sported much more of a neat, militaristic hairdo.
Schwarzenegger's keeping his movie slate jammed full. He's also said that he'll be starring in prison-break film "The Tomb" with Sylvester Stallone, in another action film called "The Unknown Soldier," and in "Triplets," the sequel to 1988's "Twins."
Related content: