When the U.S. Army football team took the field for Saturday's game against Tulane, the Black Knights delivered a message of solidarity with the French people in the wake of the terrorist attacks in Paris.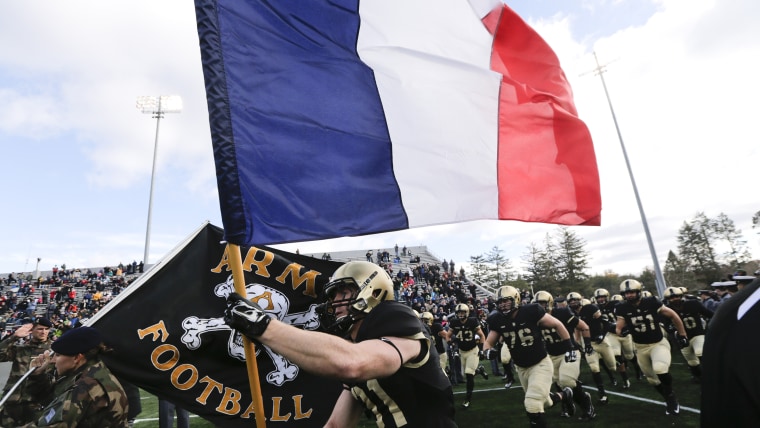 The team ran on to its home field at West Point with defensive back Caleb McNeill carrying a French flag while another team member ran out with an American flag. The gesture came a day after at least 129 people were killed and 352 were wounded in a series of coordinated attacks, with ISIS claiming responsibility.
MORE: Powerful sketch emerges as symbol of support in wake of attacks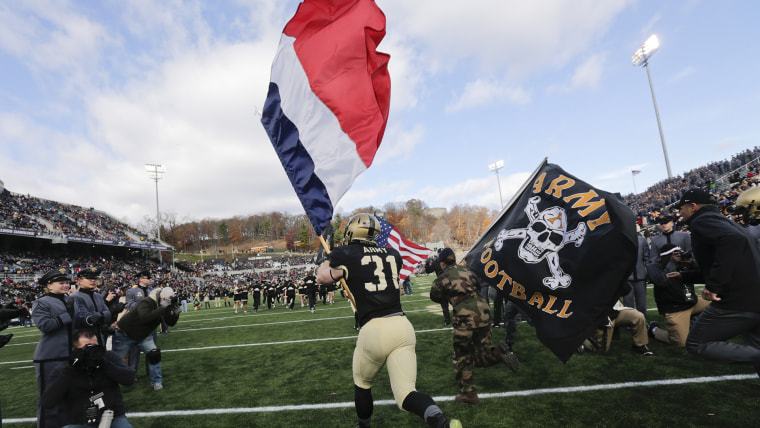 "#USMA stands with the French people following the #ParisAttacks," West Point wrote via Twitter along with the national motto of France: "liberté, égalité, fraternity."
RELATED: Paris attack: Here's how you can help victims and survivors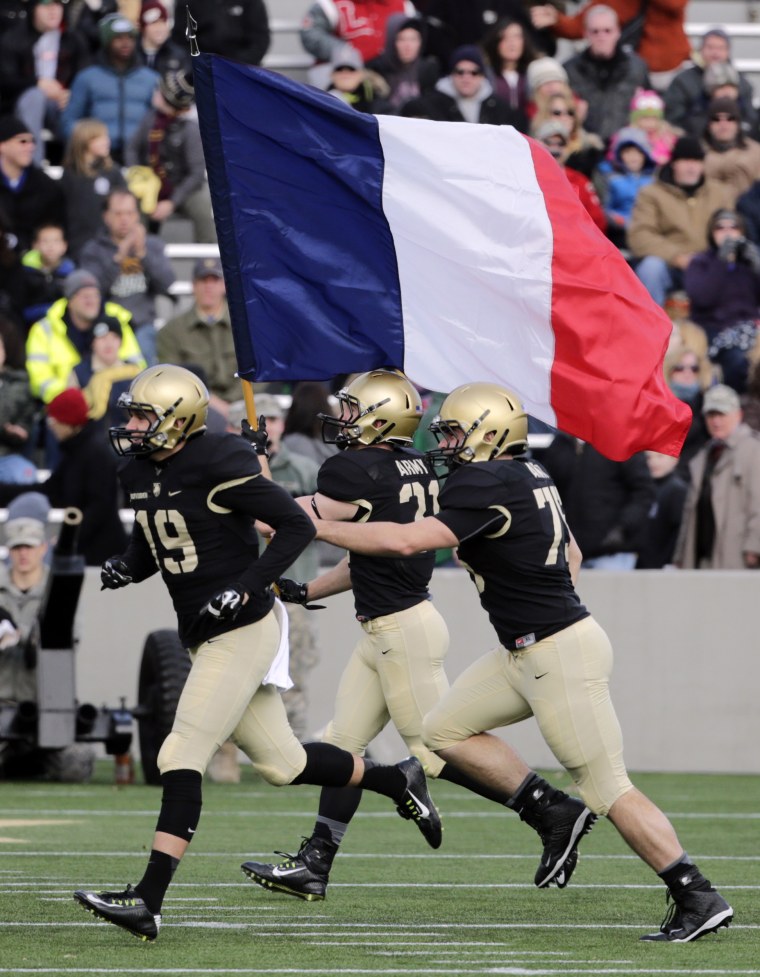 MORE: Watch this pianist's moving rendition of 'Imagine' outside Paris attack site
Ohio State quarterback Cardale Jones also tweeted his support for the Paris victims and survivors.
The flag at the Army game was one of many symbols of support from around the world, including an image of a peace symbol with the Eiffel Tower in the center by artist Jean Julian that has gone viral. Pianist Davide Martello also played a touching rendition of John Lennon's "Imagine" in an area near the attack on the Bataclan concert hall, where more than 100 people were killed.
Follow TODAY.com writer Scott Stump on Twitter.