Remember moving away from home? How you never thought you'd miss mom side-eyeing your outfits or fussing over your food, but how strange it became to not to see a familiar face from day to day?
For students at Barrett, the Honors College at Arizona State University, Vicke Davis became that face: a surrogate mother to hundreds of students who passed through her dining hall station each day.
"From the first time I visited, she created a welcoming presence," Quintin Woods, a 20-year-old junior biomedical engineering major, told TODAY.
"She called us her 'Barrett babies.' She was lively. Funny. Friendly. She stood out."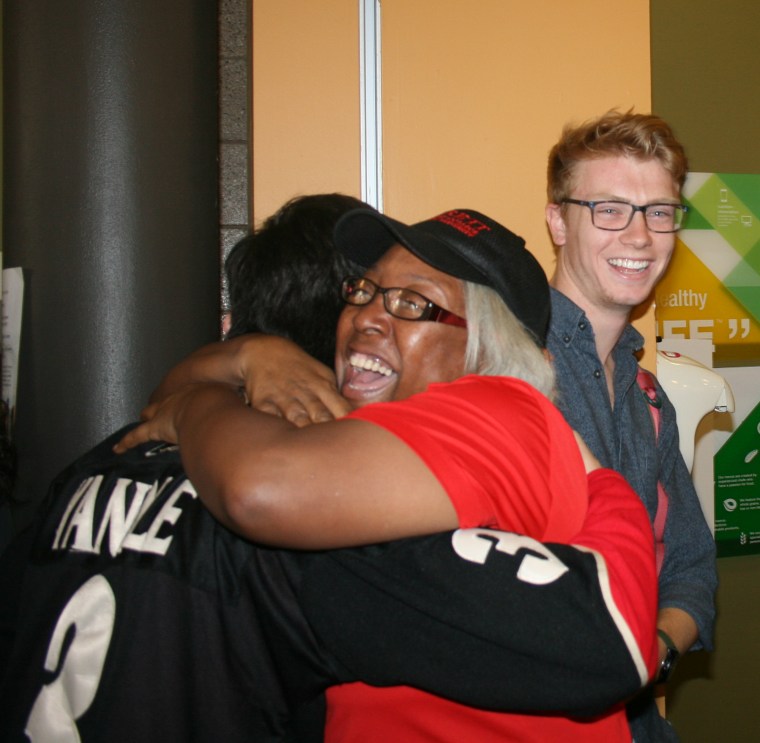 For Davis, who moved to Tempe from Chicago in 2013 to work at ASU, the students became like family, too.
RELATED: Target cashier's patience with elderly customer inspires others
She engaged with them on social media and spent her lunch breaks delighting them with her dance moves.
"She does a mean Whip/Nae Nae," Woods said, referring to the viral hip-hope dance craze.
Over time, Woods, like many others, developed a personal relationship with Davis.
"I'd see her multiple times a day, so we'd talk current events and check in about how life was going," Woods recalled.
"One time, just for fun, I asked about her dream trip. Her eyes lit up as she talked about the northern lights," he said.
"She had watched a special on TV that talked about how they dance when you dance. And we all know Vicke is the dancing queen."
RELATED: College student uses coupon-clipping skills to donate over $110K to charities
What started as small talk hatched into a plan: raising money to send Davis, 59, on a trip to see her beloved northern lights, the rippling displays of green, red, yellow and blue light also known as the aurora borealis.
The students saw it as a way of giving back to someone who had positively impacted so many members of the Barrett community.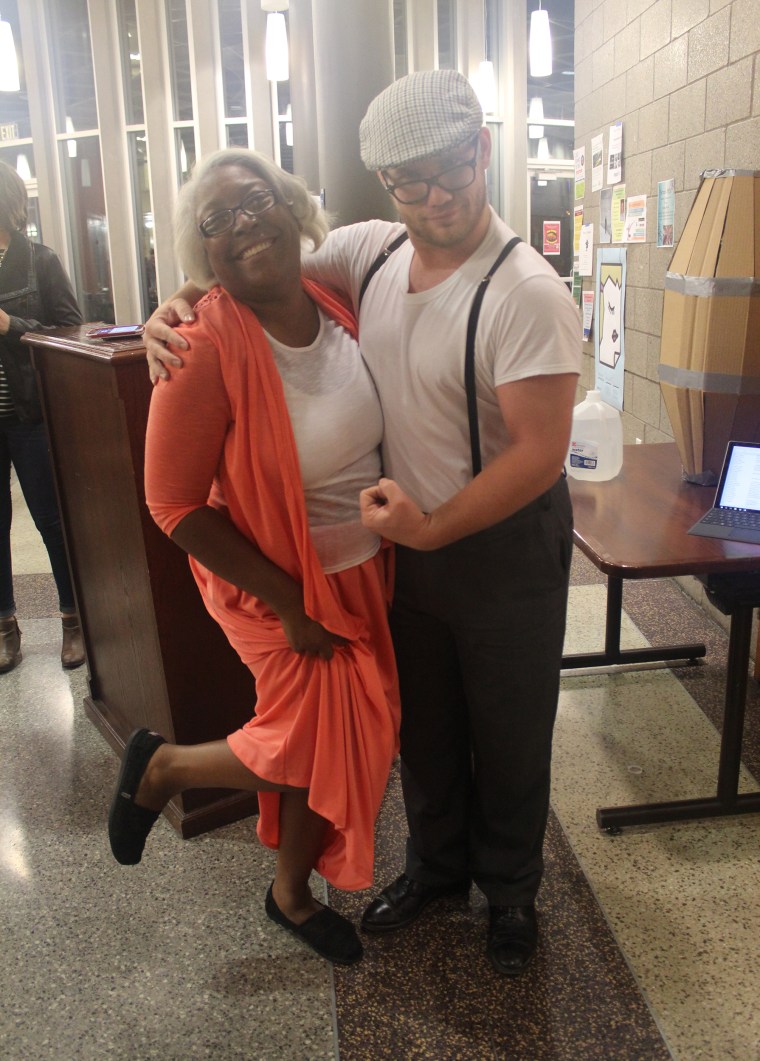 Woods set up a GoFundMe account and waited until Christmas Eve, when goodwill would be flowing, to circulate the link.
The response was overwhelming.
"We raised over $2,000 in 48 hours," he recalled.
The students printed a giant check for the total of $2,350 and joyfully ambushed Vicke at work to present it.
Hannah Houts, a student at ASU's business and film schools, captured the moment on film.
"My first thought was, 'I'm going whip every one of you, because there are so many better ways you could be spending your money,'" Davis told Today.com.
But shock quickly gave way to gratitude.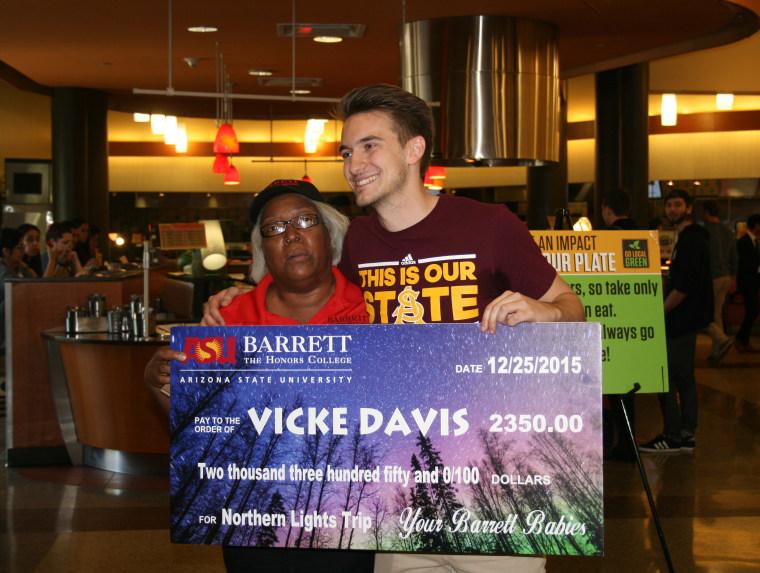 "I can't believe it," she said. "I'm just on the moon."
Davis hasn't booked her visit yet, but is looking at spring break trips to Alaska and Canada.
The students were thrilled to have impacted the life of someone they care for deeply.
But Davis was quick to set straight a reporter who referred to them as her "friends."
"They're still my babies," she clarified. "They're my babies, now and always."