Holding back tears, Juliann Ashcraft described text messages and photos she and her husband exchanged just before he died.
Nineteen men, members of an elite "Hotshot" team, died Sunday battling the out-of-control wildfire Sunday outside Yarnell, Ariz.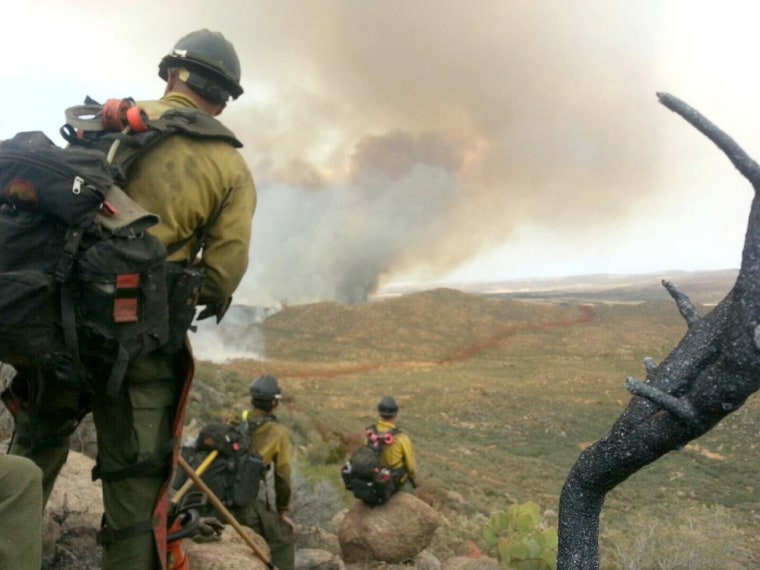 Her husband, Andrew, 29, was a former "rookie of the year" on the team and the father of four children, all younger than the age of 6.
While her husband was on a break during the early stages of battling a massive fire on Sunday, Ashcraft said she texted pictures of their kids swimming. He sent back a picture of the fire, which he described as "wild," that would ultimately claim his life.
"He sent a photo of where he was sitting and what the fire looked like for them, at their lunch spot," Ashcraft said on TODAY Tuesday. "It still did not look as catastrophic as it turned out to be, but it was interesting to have that perspective, to know what life was like for him on the fire lines and know what he risked day in and day out."
She responded by asking whether he and his crew would be sleeping in the field that night.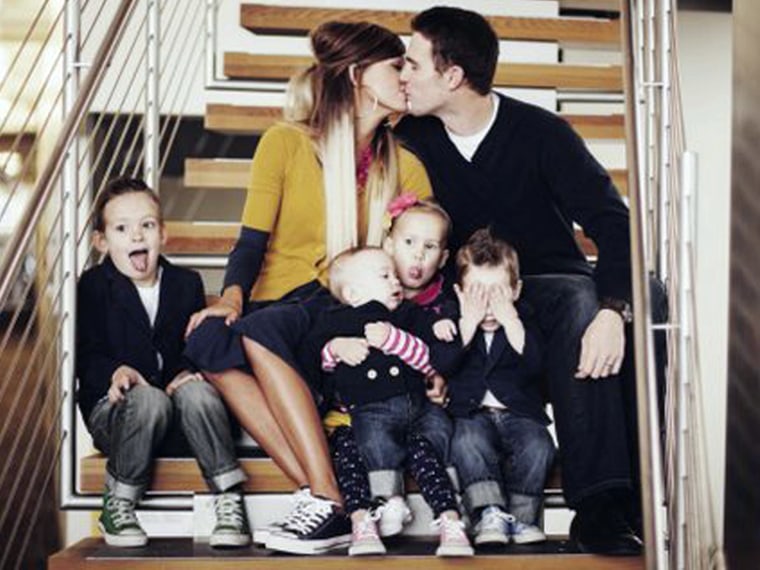 "Of course, there was no reply," she said. "They all laid out there that night."
Officials have called the fire the worst wildland tragedy in 80 years.
Do you or a loved one work for a Hotshot crew? Click here to share your story
The elite team, Ashcraft said, were like a family.
"They were heroes in our home, they were heroes in our community," she said. "They were heroes to the people that they helped there. Our kids will remember them as heroes as well."
"It was everything to him. Outside of the love he shared for his family members, hotshot firefighting was his life," his wife said. "He had his priorities in line, but when he was there, he would tell me, 'They say jump and I'd say, how high.' Their main goal was to save lives.

"They loved what they did. These men worked together," she said. "They lived together, they fought fires together, and they died together doing what they loved."