Drinking on the job is never okay, but it's especially unpleasant to imagine government-funded scientists hitting the bottle while conducting research.
Recently, the Office of the Inspector General at the National Science Foundation, which runs the U.S Antarctic Program, issued an audit saying booze has led to some trouble at the two main U.S bases on the southernmost continent, McMurdo Station and Amundsen-Scott South Pole.
In some cases, heavy drinking had led to "fights, indecent exposure and employees arriving to work under the influence," the audit said.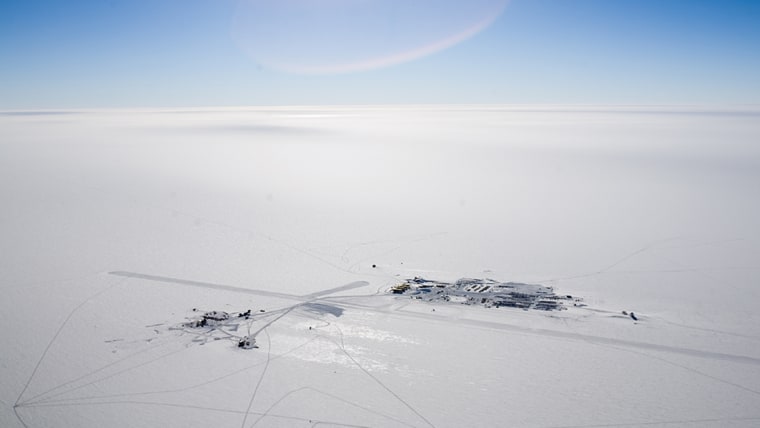 It also mentioned one researcher who was caught brewing beer, which is prohibited, and recommended the use of breathalyzers to ensure scientists were sober while on the clock.
The report led to a raft of irresistible headlines, including a feature in Wired called "Scientists in Antarctica Drink A Lot. Maybe Too Much."
In one instance, a former South Pole technician told that magazine that "beakers" — a nickname for the scientists — aren't afraid of getting in trouble because they have "a license to kill."
Peter West, a spokesperson for the NSF, says that the agency is taking the audit seriously and that the recommendation of breathalyzers is "under advisement."
But, he said, the entire issue of heavy boozing in the USAP has been blown out of proportion.
RELATED: 'I F***ing Love Science' creator: It 'keeps me together' amid mental health issues
"The [USAP], which NSF manages, encompasses roughly 3,000 people each year and does not feel that incidents of alcohol abuse are disproportionate to similar populations elsewhere," West told TODAY.com.
Anyone who participates in USAP, be they scientists, military, or chefs, must agree to the program's code of conduct, which "indicates the drug and alcohol policy [and that] illegal drugs and brewing alcohol is forbidden," said West.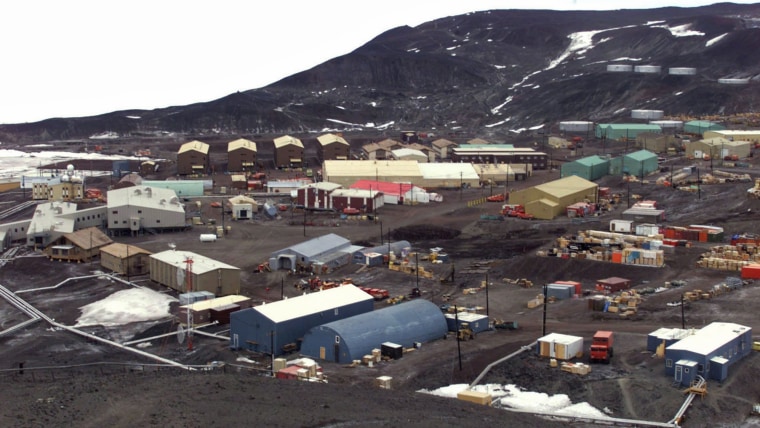 Those who violate the code of conduct are held accountable, West added, but not by the NSF, but rather by whatever employer or institution they're representing.
"We do not employ the scientists who are part of the U.S program," West emphasized.
RELATED: Scientists say this is the most feel-good song ever written
Most scientists who go to Antarctica to research have been awarded grants to do so.
And, despite the harsh, alienating conditions of the icy region, many researchers are eager to visit the South Pole, so the idea that any of them are risking their jobs by getting belligerently drunk was a bit far-fetched, he said.
It's also an environment that has changed in recent years, especially in terms of gender diversity.
Over the past decade, the USAP has welcomed many women, such that it's much less of a boy's club than it once was.
In fact, a woman, Maggie Knuth, is currently at the helm at McMurdo as the NSF rep.
A source who worked at McMurdo within the past two years told Today.com that rowdy drinking does occur, but that troublemakers are quick to be expelled.
"It's very much shape up or ship out," said the source, who asked for anonymity. "I knew one guy was incredibly intoxicated, a grantee scientist, who got into an argument with a base commander and he was sent home."
RELATED: Drinking may be bad for older hearts
The source said that alcohol is handed out in rations and that the drinking culture is not dissimilar to what you see among close-knit nine-to-fivers in U.S.
"The drinking there usually takes place after hours, on a Saturday or Sunday," he said. "And I've never seen someone tipsy on the ice.
That said, he added, it might not be a terrible idea to ban booze at the bases altogether.
"It's dangerous down there… you can slip and fall and when you're under the sea ice, they won't find you," he said.
"The fact is, we're on survival island."