Will "Beverly Hills, 90210" fans everywhere finally get their wish of seeing Dylan and Kelly together in real life? Reports claim that since Jennie Garth's divorce to actor Peter Facinelli, she has grown closer to her former television costar Luke Perry, saying, "Luke has been one of my friends who I can call and talk about stuff and has been through something himself."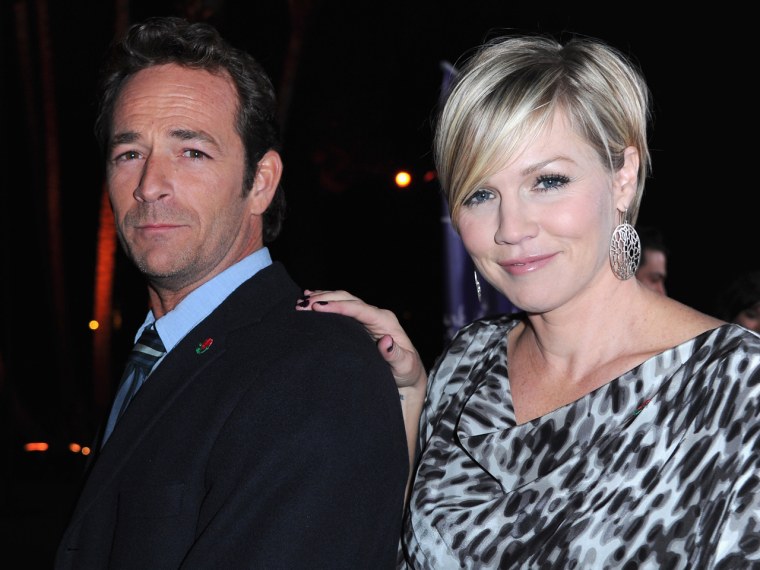 On top of that, Perry, who recently worked with Garth on a "90210"-themed Old Navy commercial, told reporters, "I love spending time with her [Jennie]."
'90210' cast reunite for an Old Navy love triangle!
So is this really happening?!
Before you grab your West Beverly Hills High School yearbook, you should know that this rumor is...
So false!
Sorry to burst your bubble, friends, but Luke Perry's rep tells E! News, "This story is not true."
Now here are some actual kissing TV costars
Plus, Garth is already seeing someone else. The TV star was spotted out with photographer Noah Abrams not too long ago, whom she recently met through mutual friends and is now casually dating, according to People.
Related content:
Peter Facinelli files for divorce from Jennie Garth