An anonymous military veteran has given away his Purple Heart medal to the young Wisconsin girl who was stabbed 19 times on May 31 by two 12-year-old classmates trying to win favor from a fictional online character named "Slender Man."
The medal, awarded to service members wounded in battle, came with a card that read, "The only heart I could find! Be strong!"
"The family has been so touched and moved by this act of kindness that they would like to personally thank the individual, publicly or privately, for the gift and for their sacrifice for our country," the family said in a statement to NBC News.
The family also thanked people who have donated more than $50,000 so far to a fund helping to cover medical expenses for the young victim.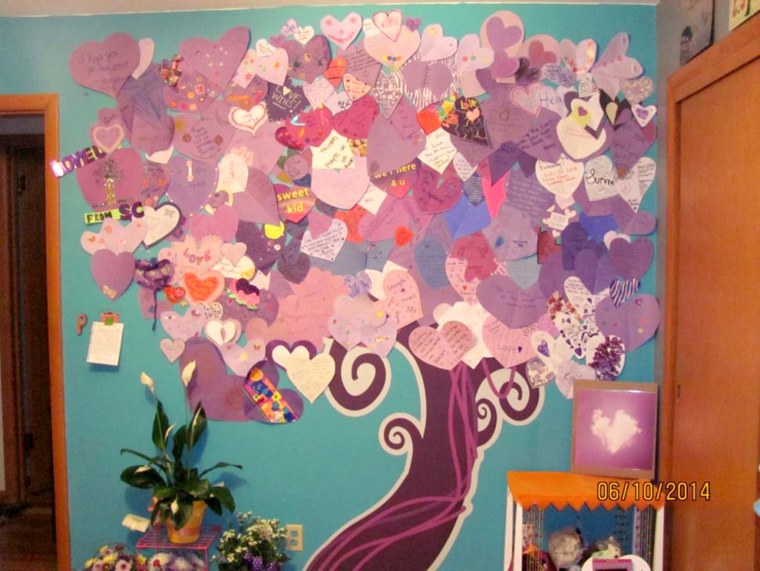 The young girl continues to recover from her stab wounds from home. According to authorities, she was lured into the woods of Waukesha, Wisconsin, by two classmates trying to impress Slender Man, an online character they read about on the Internet. The girl's alleged attackers, Morgan Geyser and Anissa Weier, both 12, now face charges of attempted homicide. 
The story has drawn world-wide attention and prompted thousands of well-wishers to send in purple paper heart-shaped cards to the young victim.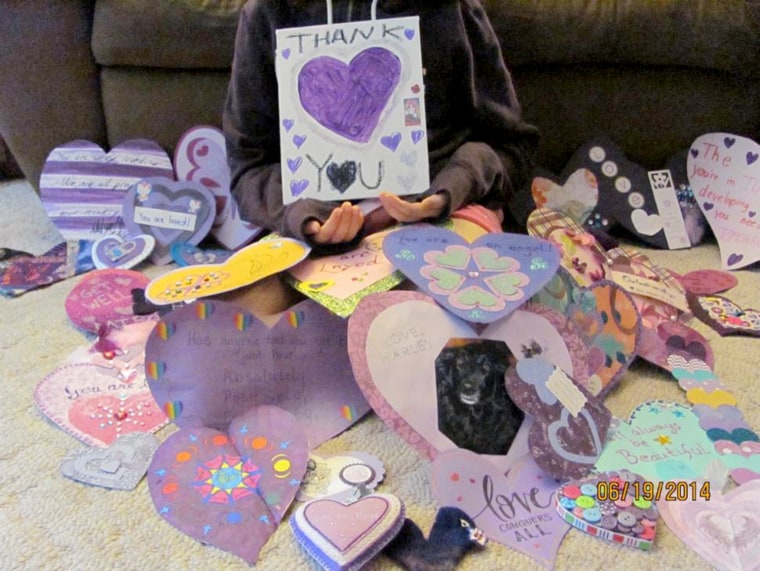 Wisconsin Secretary of Veterans Affairs John Scocos, when told about the anonymous veteran who donated his real Purple Heart, said such medals are awarded "as a result of an act of any such enemy or opposing armed forces."
"American service men and women are also moms and dads, uncles and aunts — brothers and sisters. It does not surprise me that a decorated veteran unselfishly gave this amazingly brave and courageous little girl something from his or her heart."
Follow TODAY.com writer Eun Kyung Kim on Google+ or on Twitter.