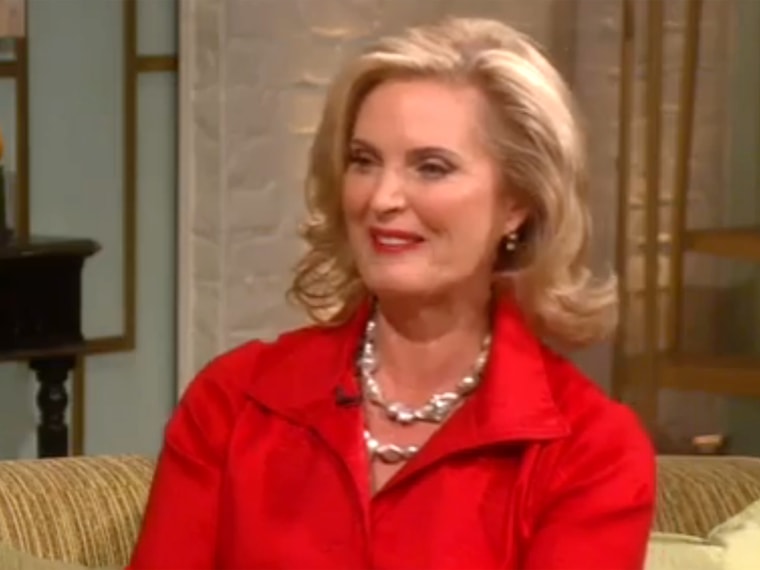 Aspiring first lady Ann Romney said she would bring national attention to two diseases she has personally battled – multiple sclerosis and breast cancer – should her husband win the White House.
"I will make sure that there's more awareness for both of those diseases," she said Wednesday on "Access Hollywood Live."
Romney was diagnosed with multiple sclerosis in 1998. She has spoken often of how alternative therapy, along with various traditional medications, have allowed her to live with the crippling disease and stump for her husband. In 2008, Romney also was diagnosed with breast cancer, for which she underwent a lumpectomy. Now, the disease is in remission.
Romney also told "Access" that she would champion the plight of at-risk children.
"There are so many kids in this country right now that are getting left behind. We have to let all of them know they are special, they're loved and they're unique," she said.
Romney touched upon a range of topics, including stories she also recounted Tuesday when she appeared on "The Tonight Show with Jay Leno." For instance, she described the chaos that emerged when the plane she was on last Friday caught fire.
"We were going down fast. They did say it's going to feel like we're really going. It was like G force," she said. The plane landed safely in Denver and no one was injured.
Romney raised her profile last month when she spoke to delegates at the Republican National Convention. She delivered a speech that portrayed her husband as a down-to-earth family man, softening the image by critics who have described him as an out-of-touch elitist.
But the convention may be best remembered for the odd speech actor Clint Eastwood delivered to an empty chair.
"He's a unique guy and he did a unique thing," Romney said.  "We didn't know what he was going to do, but you can't script Clint Eastwood. Clint is a supporter and we're very appreciative of that. He is a very strong person that's very respected. We were just delighted to have his endorsement."
More from TODAY: