/ Source: TODAY contributor
It was sometime after she said on camera that her animals were more important to her than her husband that the woman identified only as "Robin" began to realize she had a problem.
"If I'm going to choose between my animals and my husband, I would pick the animals," Robin told a film crew from Animal Planet that came to record her life for a new series called "Animal Hoarders." Although she had 21 animals — dogs, cats and even birds — and just one husband, Robin didn't see this as a problem.
"My logic was that if my husband was thrown out or left, he could handle himself, but my animals needed me," Robin told TODAY's Matt Lauer Tuesday in New York.
Robin was so unaware she had a problem, she revealed, that it was she who originally reached out to the show's producers when she heard they were looking for people with large collections of pets. "When I contacted the show, I thought it was going to be a different vein," she explained. "I thought it was going to show me in a different light; that, wow, I am this wonderful person that can handle all of this. And it turned into a different situation for me."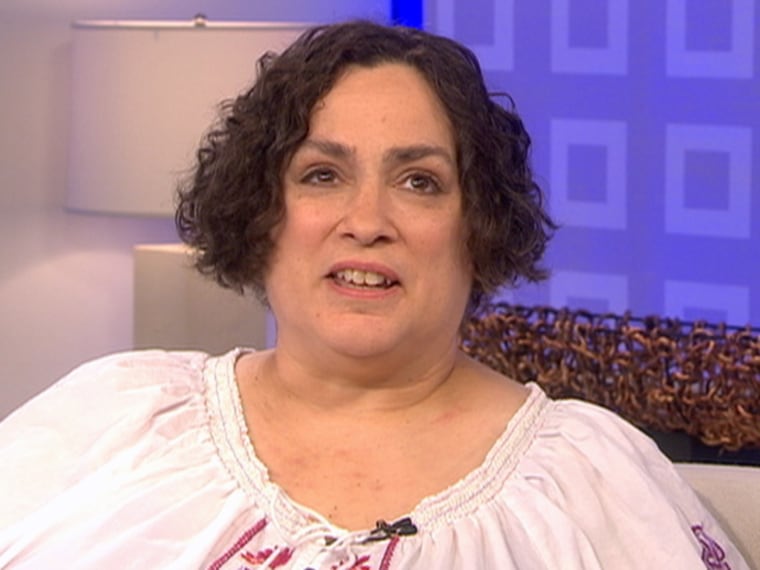 Family interventionThe film crew found her, her husband, Pete, and two preteen daughters living in the basement of her brother's house with the 21 animals. The living arrangements were necessitated after Pete lost his job and the family could not afford their rent. Three older children had moved out of the house, and Pete said that Robin was spending more money on food for her pets than for her family.
Overweight, diabetic and a breast cancer survivor, Robin could barely leave her home, but she kept on taking in animals. Feeling they needed to do something, her family staged an intervention, assisted by a therapist employed by Animal Planet to help the hoarders profiled in the series.
"No one wants to go to my mom's house. No one likes it. No one wants to be there," her daughter Jill said. (No last names are used in the series to protect the identities of the hoarders.)
And Robin is by no means the worst of those profiled in the startling series. One animal hoarder had 260 cats when the film crew arrived. A man with 30 cats was found to have toxic levels of ammonia in the air in his house because of all the cat urine. Outtakes from the series showed homes overrun by animals, some with virtually every surface crawling with cats and dogs that urinate and defecate wherever they find themselves when nature calls.
How many hoard?There are no firm statistics on animal hoarding, and no laws governing the number of pets a person can have in the United States. Those hoarders who end up in the criminal justice system are generally prosecuted for health violations or animal cruelty.
Animal Planet cites estimates of about 250,000 animals that are the victims of hoarders each year. The vast majority of hoarders are female, the show reports, and most also hoard other things.
"The difficulty for all animal hoarders is that they have wonderful intentions," Dr. Karen Cassiday, a psychologist specializing in hoarding, told Lauer. "They're wonderful people, and it's gone awry. You want to help them understand that there's a big gap between their intention to love these animals and their ability to fulfill that love, and to help point out in a gentle way that actually they're harming the animals, and they're harming their human relationships."
Cassiday worked with Robin on the show and continues to help her as she attempts to cope with her hoarding.
"You start one step at a time," Cassiday continued. "The first step is to help the person understand how actually they are harmful to the animals and they're harmful to their family relationships and to show them that the avenue to really care for and love these animals is to adopt them out and to have a small, reasonable number that they really can care for well."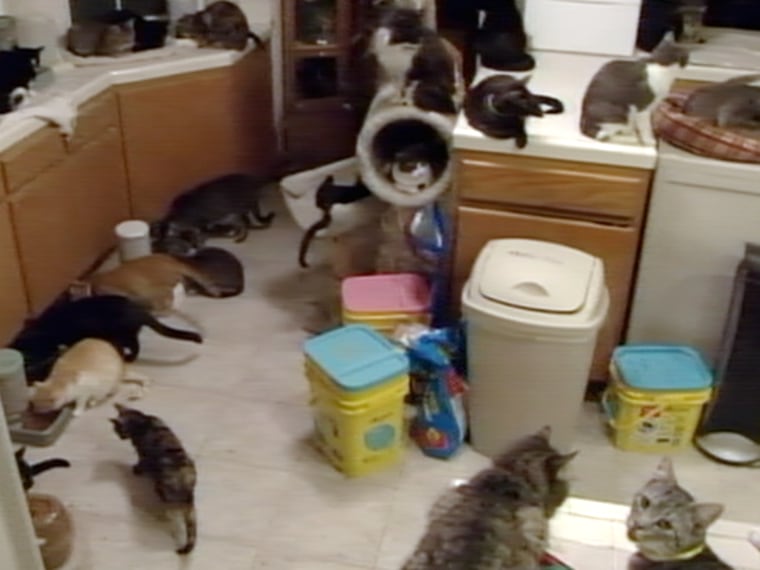 Roots of the problem
Robin, 53, said that she believes her hoarding is rooted in growing up in a big, chaotic family. After getting married young, she had five children, but she became sterile after a battle with breast cancer when she was in her early 40s. Unable to have more children, she started taking in animals, her sense of self-worth wrapped up in her ability to play the role of a mother.
"For me, it's probably an issue of coming from a large family, and so there was always chaos and destruction everywhere in our home when we were growing up," Robin told Lauer. "The animals were part of the family to me. For me, and I'm sure for a lot of other animal hoarders, it comes down to an issue of feeling needed, wanted, loved. Sometimes there's situations that go on in your life that you don't feel that you're getting that from your human companions."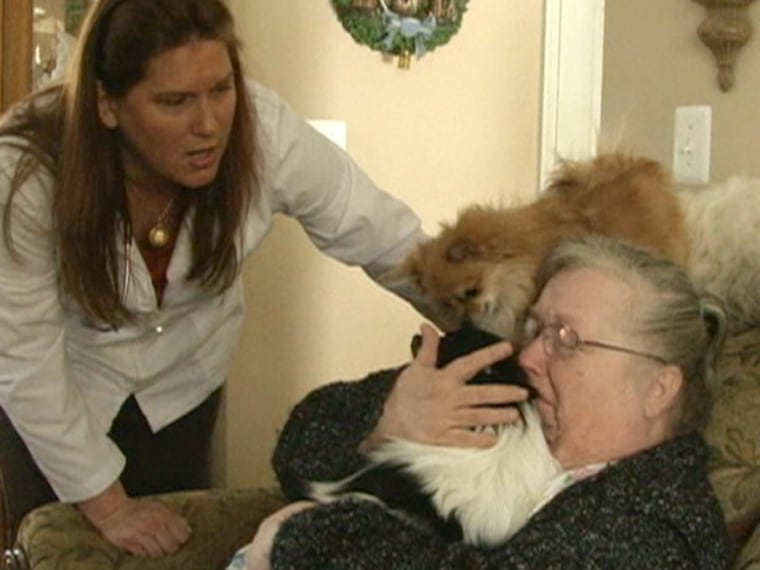 Cassiday said hoarders, like other addicts, are always in danger of relapsing.
"Unfortunately, without treatment, 100 percent of animal hoarders relapse," the therapist said. "It's necessary to get treatment, to not just bring them to the attention of the criminal system, but to understand they're people with needs. Most hoarders have been through traumatic or distressing life experiences that initiated or exacerbated their hoarding, and we need to address those issues."
Robin's family already had a scare when, after cutting back to seven pets, she took in a homeless dog. She justified it by saying it was just for a few days until she found it a home.
"I brought in a dog for four days," she admitted. "He was brought in with the intention of finding him a home, and we did."
But she wanted Lauer to know it wasn't a relapse, assuring him, "I'm OK."