Children of the 1980s, you may well remember how Duckie Dale (Jon Cryer) and Blane McDonough (Andrew McCarthy) fought it out for the love of Andie Walsh (Molly Ringwald) in the 1986 John Hughes hit "Pretty in Pink." And at the time, viewers pretty much knew where they stood -- Team Duckie or Team Blane.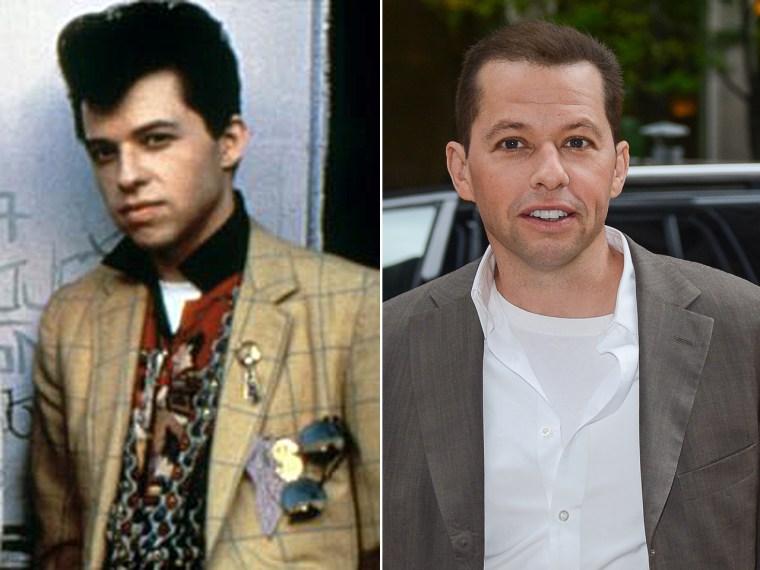 Pros for Duckie: He honestly cared about Andie and would do anything to make her laugh. He cared so much that he even graciously gave her up to the richie Blane in the film's ending scenes. (In the film's original ending, Duckie and Andie end up together, but focus groups reportedly voted that down.)
Cons for Duckie: He was a leeetle bit needy, shall we say? And couldn't read a room to save his life.
Pros for Blane: He was pretty cute, by 1980s standards. And Andie seemed enraptured.
Cons for Blane: All together, now: "That's a major appliance, that's not a name!" His friends were awful. And he asked Andie to the prom, then changed his mind due to rich-friend pressures.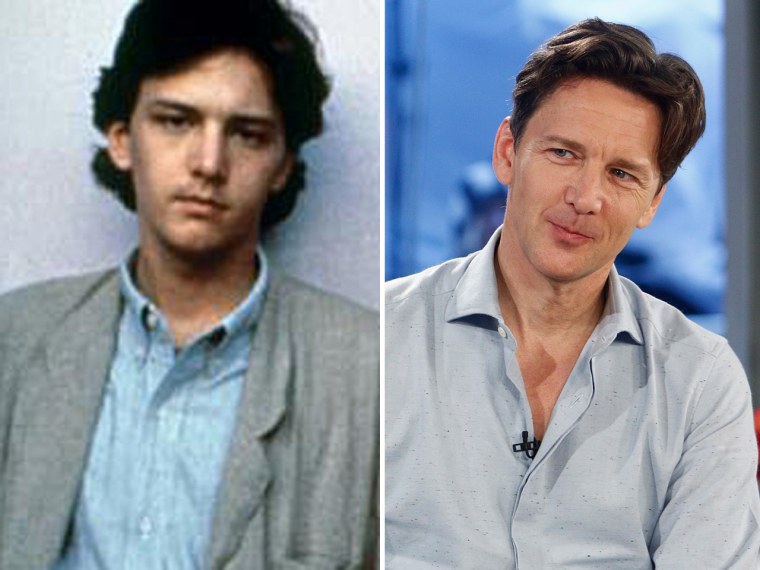 But their 1986 characters aside, actors Cryer and McCarthy both popped back into the public eye this week with major talk-show appearances.
Since his Duckie days, Cryer found himself a major television hit with his role as chiropractor Alan Harper in "Two and a Half Men," and is up for an Emmy.
On "Late Night With Jimmy Fallon" Tuesday, host Jimmy Fallon commented on Duckie's lasting charm. "He's such a beloved character," said Fallon. "Can't there be a Duckie Holiday Special?"
Cryer wasn't so sure. "People forget that Duckie wore lederhosen," he reminded Fallon. "Come on!"
Meanwhile, Andrew McCarthy took a seat next to Savannah Guthrie on TODAY on Tuesday, and joined Hoda Kotb and Kathie Lee Gifford on TODAY Wednesday morning. He's now a successful travel writer and the author of a travel-as-a-cure-for-relationship-issues memoir that some are calling a male version of uber-popular "Eat Pray Love."
Guthrie did her duty talking about the book, but at the end of the interview, flat-out asked McCarthy if he thought Duckie was better for Andie than Blane. "This is an outrageous theory," he joked.
Kathie Lee and Hoda ran two "Pretty in Pink" scenes as well as other clips from McCarthy's movie career. But when Kathie Lee asked McCarthy if he was embarrassed to see the old clips, he denied it, saying "No, those movies hold up."
He then told a story of riding the New York subway recently, noticing a woman recognizing him and bracing himself for a typical fan encounter. But his cynicism broke down when the woman said to him, "You know, my husband died two months ago and this is the first time I've smiled." The two then hugged.
Pros for Cryer: He's mostly stayed above the fray in the whole "Two and a Half Men"-Charlie Sheen drama, and his Fallon experience shows he can still laugh at himself.
Pros for McCarthy: It's nice to see an actor branch out, see the world, and write thoughtfully about it. And that subway story is heart-wrenching.
Who's your pick? Are you Team Duckie/Jon Cryer, or Team Blane/Andrew McCarthy? Vote in our poll, and tell us on Facebook.
Related content: