In Thursday's installment of "we have no idea what to make of this," we offer you this photo of Amy Winehouse's father, Mitch. The father of the late singer arrived at the 2013 Brit Awards wearing a vest with his late daughter's face emblazoned across the back. A tribute to his daughter, perhaps, but a rather garish one? You decide.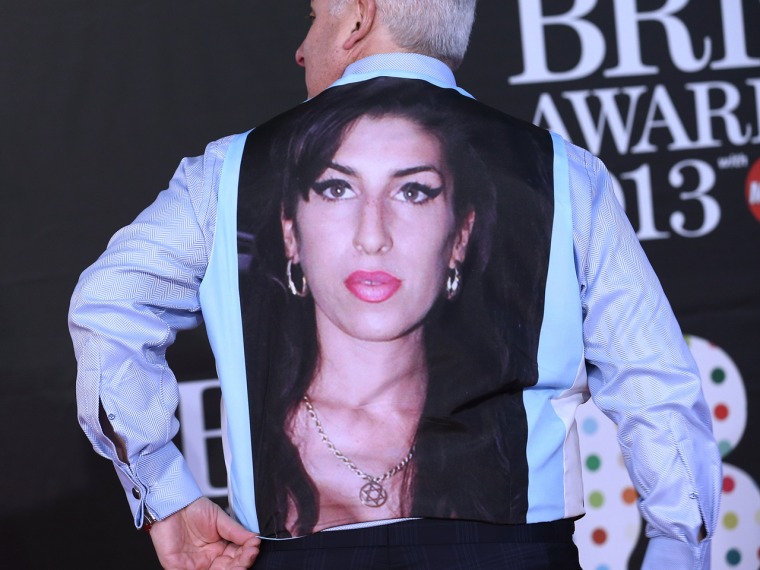 Mitch was said to be in good spirits upon his arrival, and rightly so: Amy is the first Brit to ever be posthumously nominated for a Brit Award. Fellow nominees in the Best British Female category included Emeli Sandé (the ultimate winner), Paloma Faith, Bat For Lashes and Jessie Ware.
While Amy was alive she was awarded a Brit Award for Best Female Solo Artist (2007) and was nominated four more times in various categories between 2004 and 2008.
The "Back to Black" singer died in 2011 at her home in Camden, England. After two inquests into her death, it was ruled that Winehouse died from alcohol poisoning. She was 27.
Also in TODAY entertainment: