With only one leg and a great personality, paralympic ski racer Josh Sundquist has taken his disability and turned it into inspiration for some incredibly creative Halloween costumes.
"I've always dealt with the social discomfort of my disability by having a sense of humor," Josh Sundquist writes on his blog.
Behind the scenes: See how Josh made this year's Halloween costume
Each Halloween, he comes up with inventive costumes that highlight his healthy right leg. This year, he's going as a foosball player to celebrate his accomplishment of making the US Amputee World Cup team.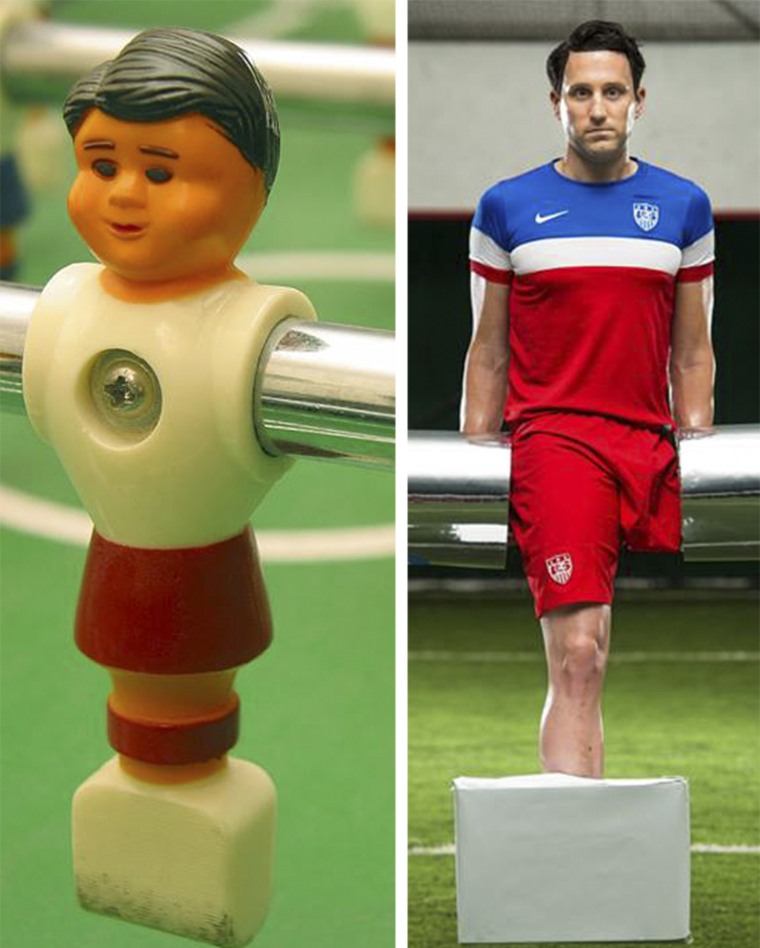 Last year he went as a flamingo.

In 2012, he dressed up as the famous "Christmas Story" lamp.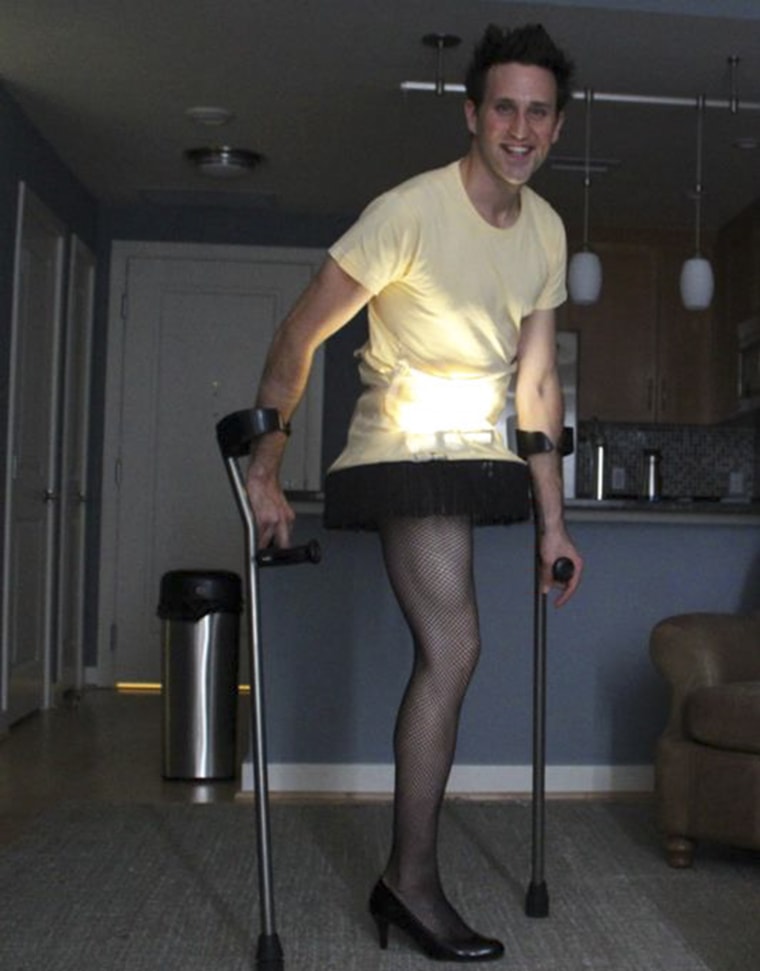 And four years ago Josh's costume was a gingerbread man with one leg nibbled off.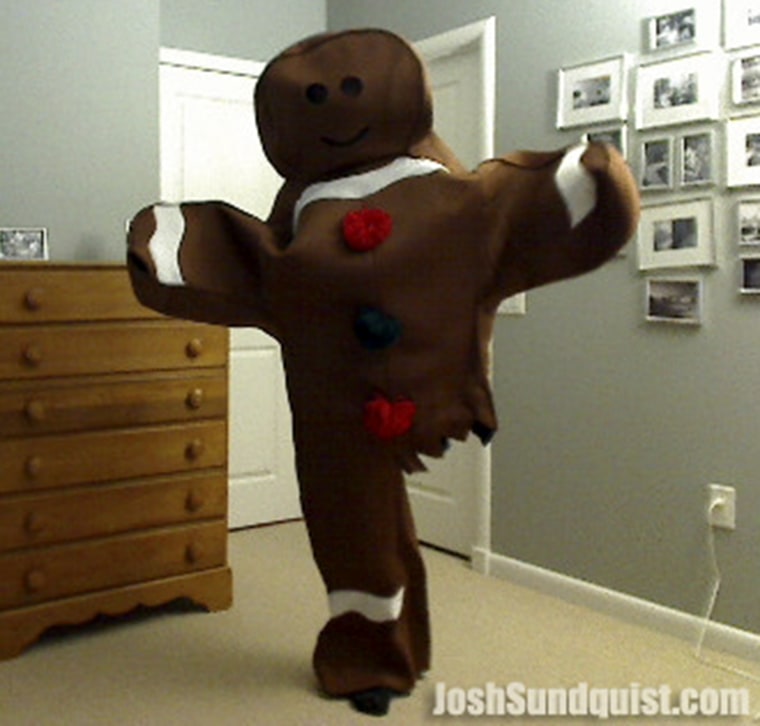 When he was a teenager, he wore his prosthesis all the time because he didn't want other people to find out he was an amputee.

"Now I am more comfortable with who I am and what I look like," Josh writes, "and I guess with these Halloween costumes you could even say that I celebrate what makes me different."
Follow TODAY digital dude Kyle Michael Miller on Twitter.