Jeremy Stamper just wanted to give his wife, Justice, the perfect wedding, complete with a fairytale carriage. But the wedding day was special in another way. It was the second time in a year the couple had walked down the aisle.
Jeremy and Justice met in kindergarten, during which time, Justice said, she told Jeremy to stay away because he "had cooties." Years later, they were high school sweethearts. And in August 2014, they tied the knot.
But 19 days after the wedding, Justice was in a terrible car accident. A car plowed into her vehicle as she was making a left turn. A month and a half after the accident, Justice said she noticed there was something wrong with her memory.
She didn't remember her wedding.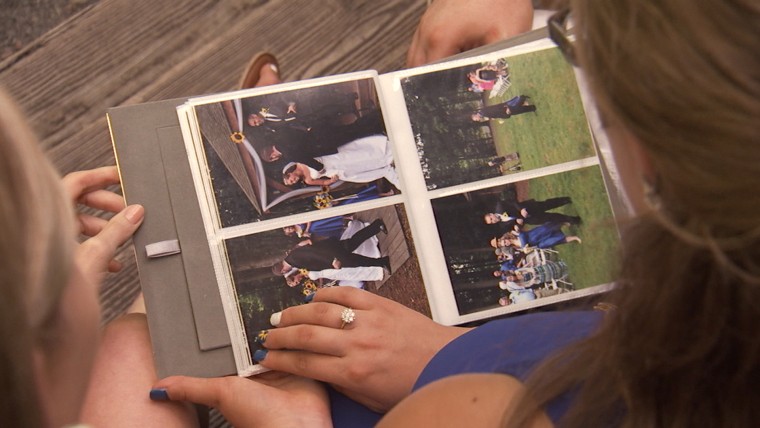 "There was all these wedding pictures all around. It was me and Jeremy and all this paperwork that said, 'Justice Stamper.' And I was like, 'What is goin' on?'" Justice told NBC's Kate Snow for TODAY.
"I was absolutely heartbroken. I was sick to my stomach," Jeremy said. "I don't know why I said it, but instantly I said, 'Don't worry about it. We'll do it again.'"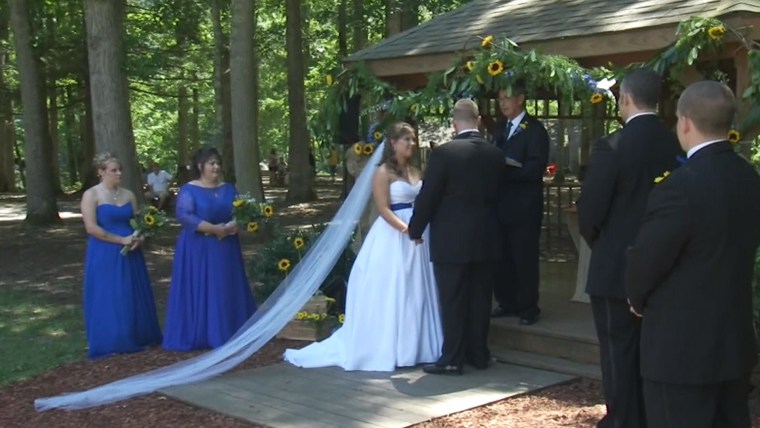 Jeremy then created a crowd funding site, and engaged his community, to help raise money to have another wedding for his wife. The goal: to throw a wedding for Justice to properly remember, while also making it different enough in case she ever remembers the first ceremony, so she can distinguish between her two big days.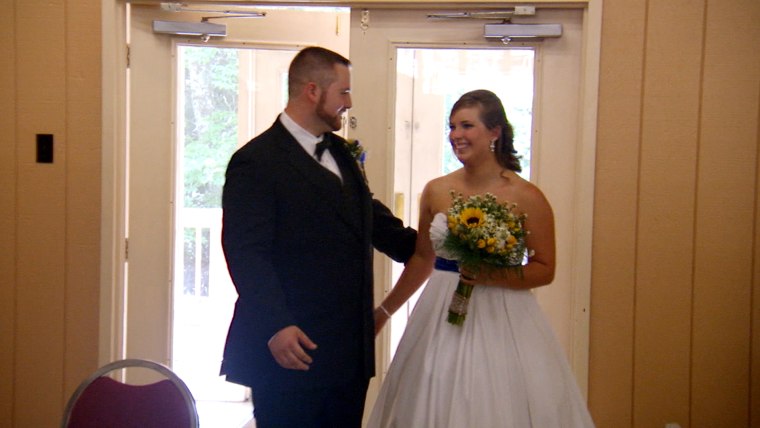 "I picked up the phone and, in about ten minutes, I had the entire wedding, just about everything donated," he said.
For her wedding day, Justice had her hair done for free, and wore a brand new dress. Many of the details, like the sunflower theme, were the same as her first wedding.
In the end, it was a day full of special moments that they could remember, as a couple.