Americans are celebrating two days after President Joe Biden signed into law the bill establishing Juneteenth as a federal holiday. Juneteenth, observed every June 19, celebrates the end of slavery in the United States, when on June 19, 1865, federal troops arrived in Galveston, Texas, then the westernmost state in the union, and informed slaves of their emancipation.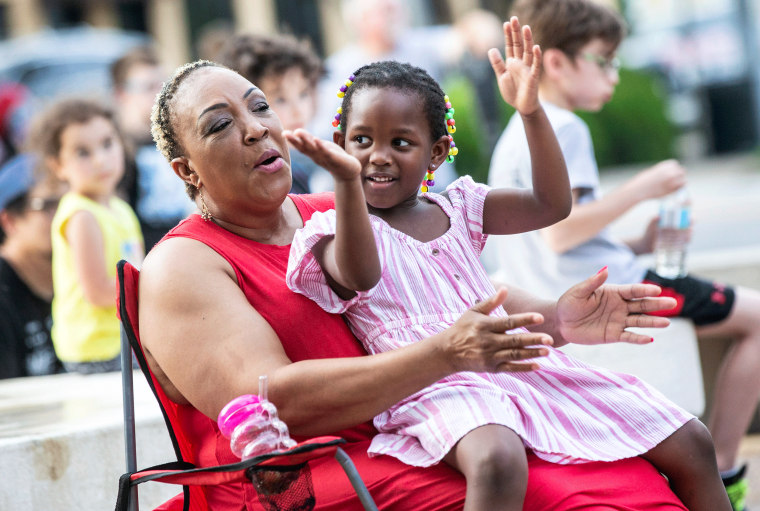 This year marks the 156th celebration of Juneteenth, a tradition that has long been upheld in southern states and is now officially observed in 48 states, as well as on the federal level.
Take a look at how people around the country are celebrating Juneteenth this weekend.
Alabama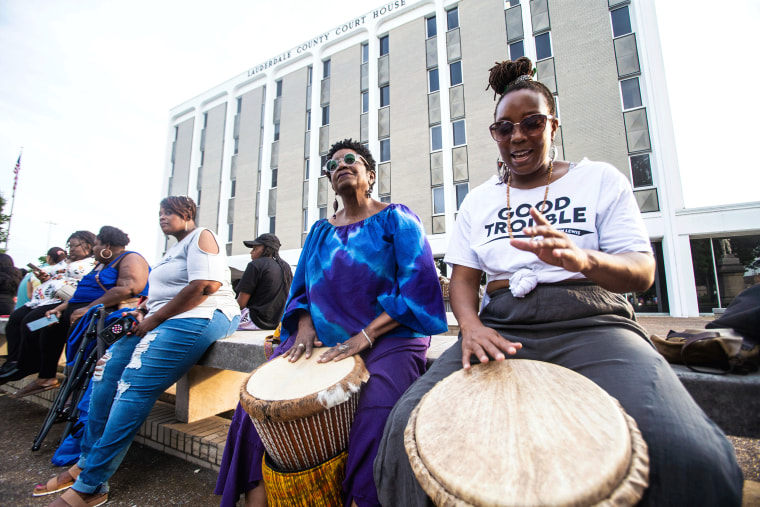 In Florence, Alabama, about 120 miles northwest of Birmingham, racial justice group Project Say Something hosted their annual Juneteenth Freedom Day Block Party. The celebration included African drumming and live music, spoken word performances, catered food, guest speakers and children's activities, according to a post on the group's Instagram.
Georgia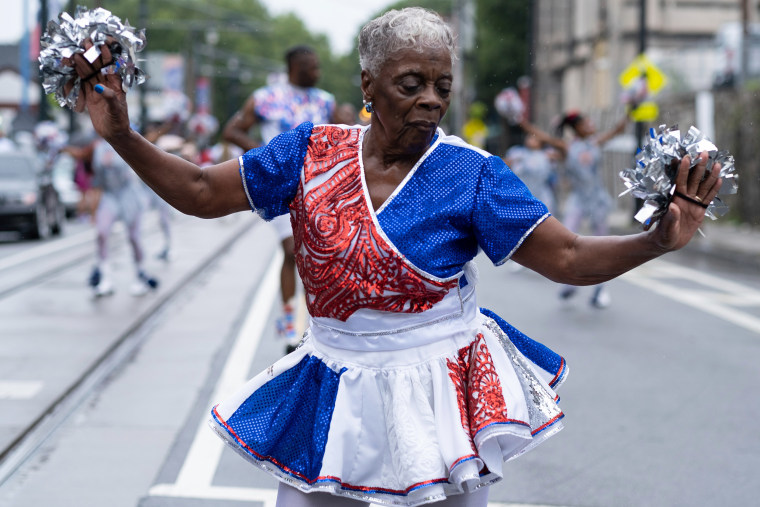 Multiple marching bands, drumlines and performers converged in Georgia's capital on Saturday as the Juneteenth Atlanta Parade & Music Festival got underway. The party kicked off on Friday and runs all weekend long until Sunday at Centennial Olympic Park, one of the central hubs of the 1996 Summer Olympic Games.
Kentucky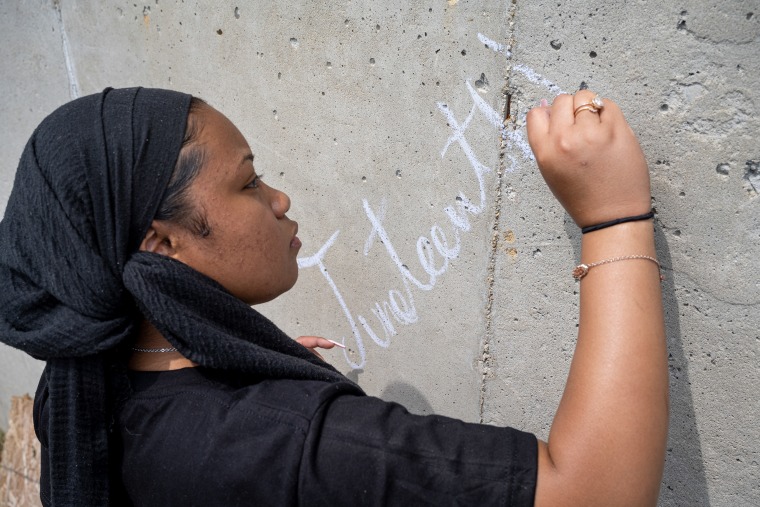 At All Nations Worship Assembly in the Russell neighborhood of Louisville, Kentucky, folks gathered for a Juneteenth celebration on Saturday. Russell: A Place of Promise, one of the participating organizations, promoted the event on Facebook as a way to support Black-owned businesses and celebrate art and culture.
Michigan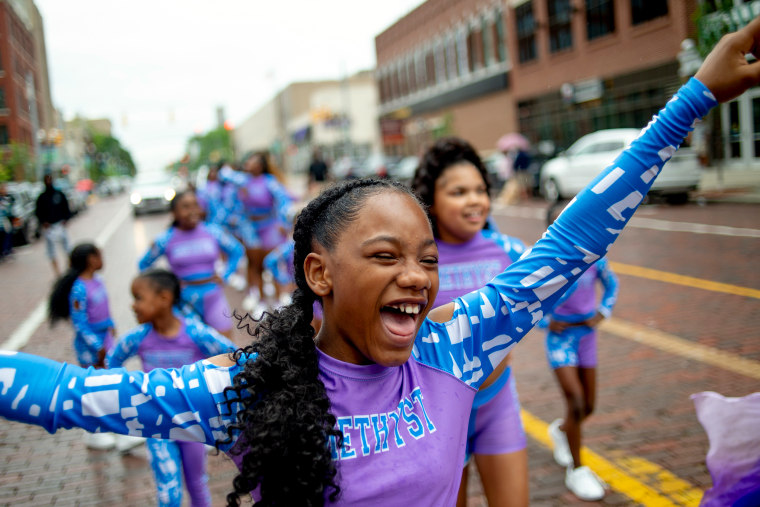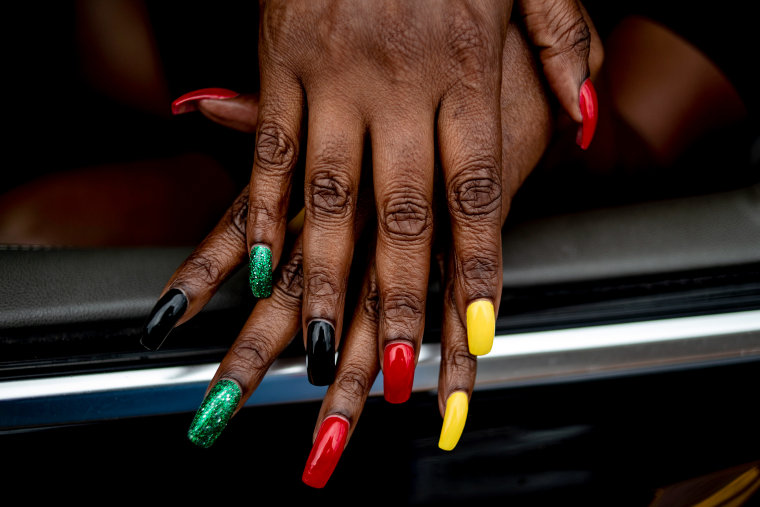 New York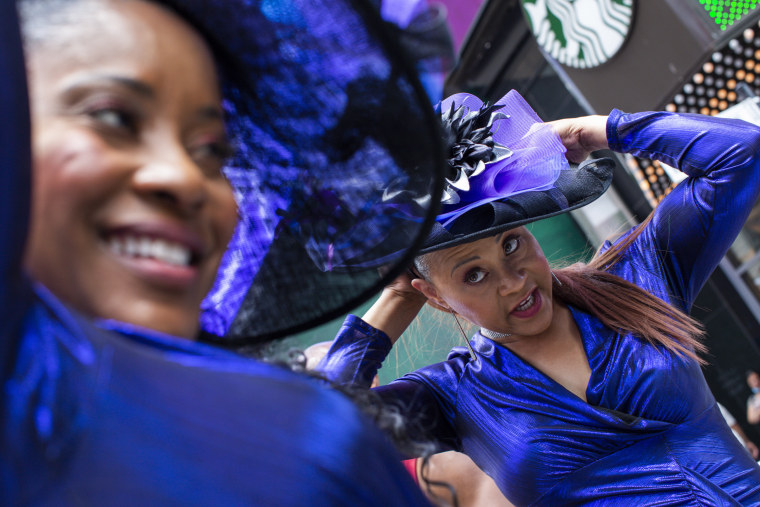 New Yorkers donned their finest for "Broadway Celebrates Juneteenth" shindig, hosted by The Broadway League. The Saturday party featured multiple Broadway stars like Jacqueline B. Arnold, LaVon Fisher-Wilson, Ray Mercer and the cast of Broadway's "The Lion King."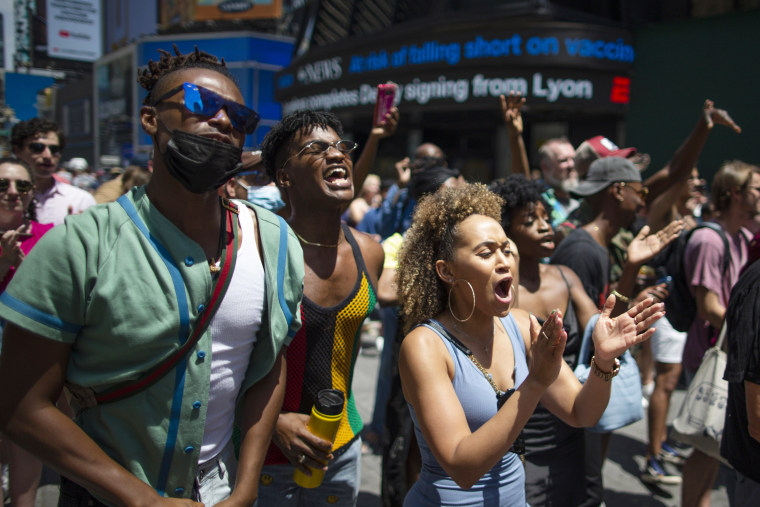 Oklahoma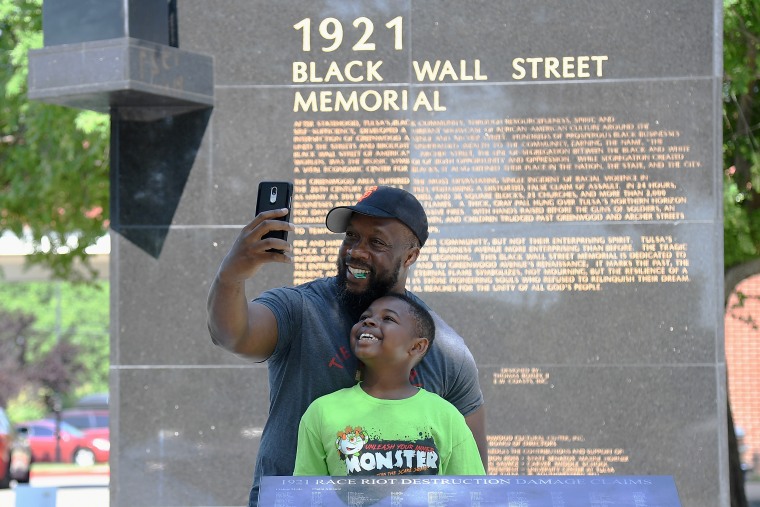 In May, Tulsa, Oklahoma, marked the 100th anniversary of the Tulsa Race Massacre. A month later, residents in the city are celebrating the Tulsa Juneteenth Festival from June 17 through June 20 in Greenwood, the primarily Black district that was home to Black Wall Street and targeted a century ago.
Texas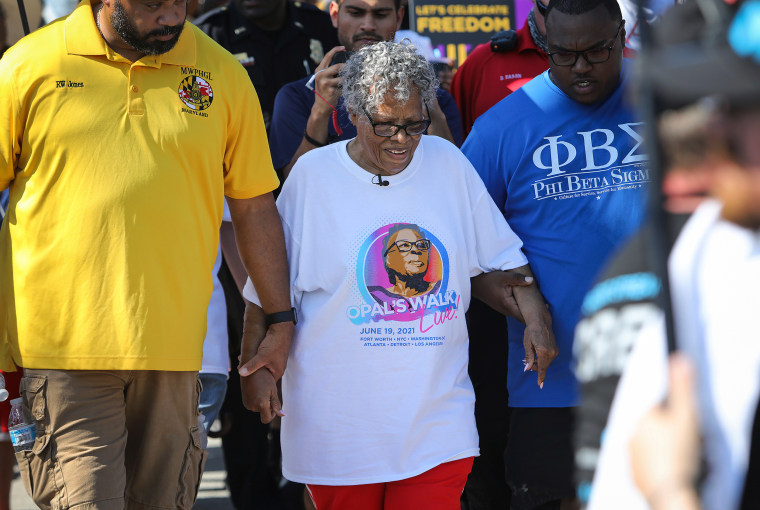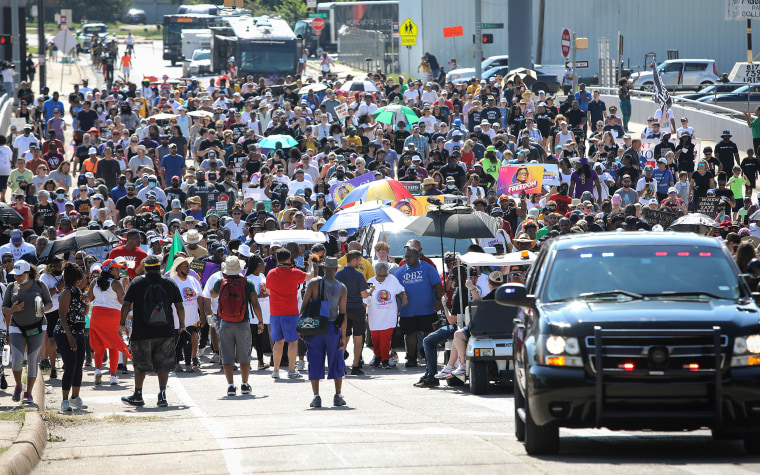 Opal Lee, known as the "grandmother of Juneteenth" who never gave up the fight to make the holiday a national day of observance, led a massive crowd on Saturday in a 2 1/2-mile walk to downtown Forth Worth, Texas. NBC affiliate KXAS reported that the 2 1/2 miles represented the number of years that it took for slaves in Texas to learn of their freedom.