Prince Harry is probably not used to being rejected, but that's what happened after he tried to award a gold medal to an American Invictus swimmer.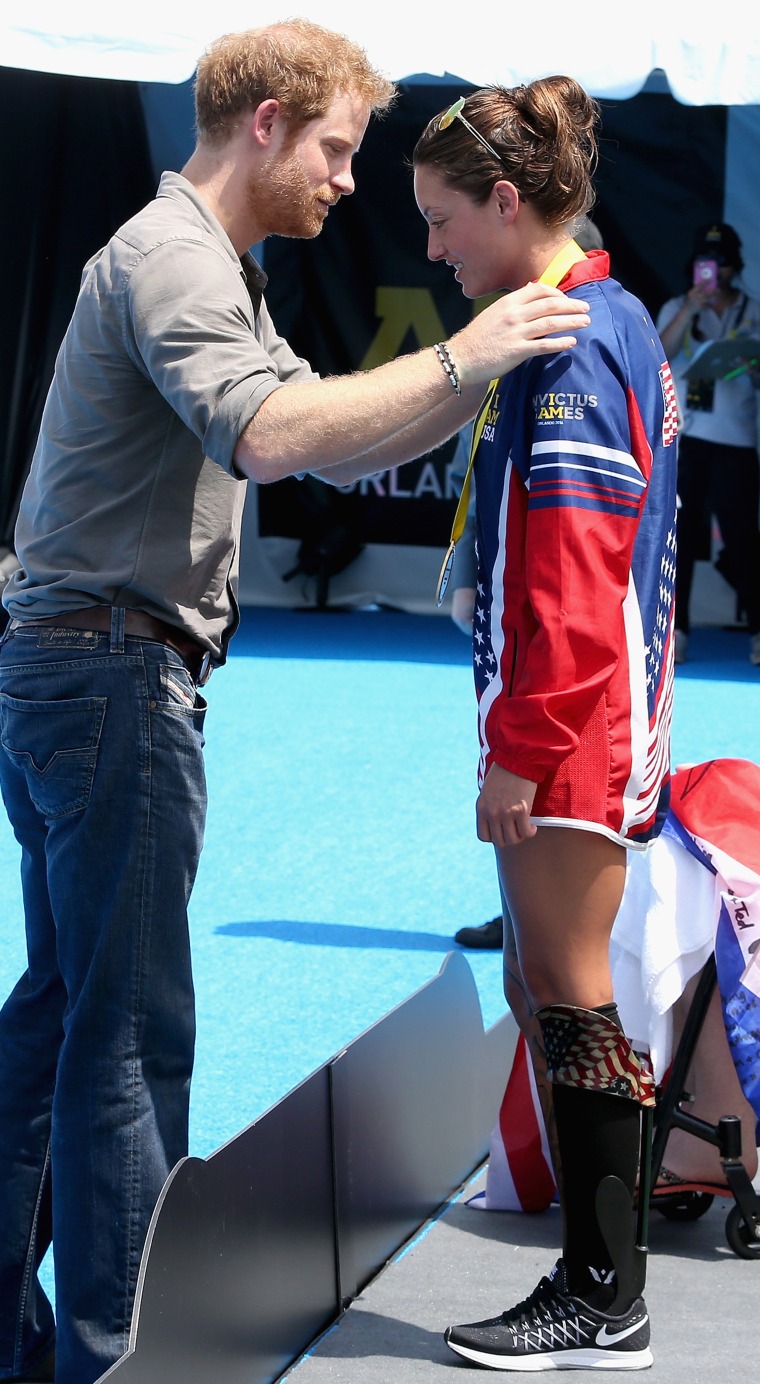 Sgt. Elizabeth Marks, a 25-year-old military medic from Arizona, won all four of the swimming events she entered in the Invictus Games, the international Paralympic-style competition founded by Prince Harry for wounded service members.
During the medal ceremony for one of the events, Prince Harry awarded Marks with the gold medal — only to have her run after him minutes later to give it back.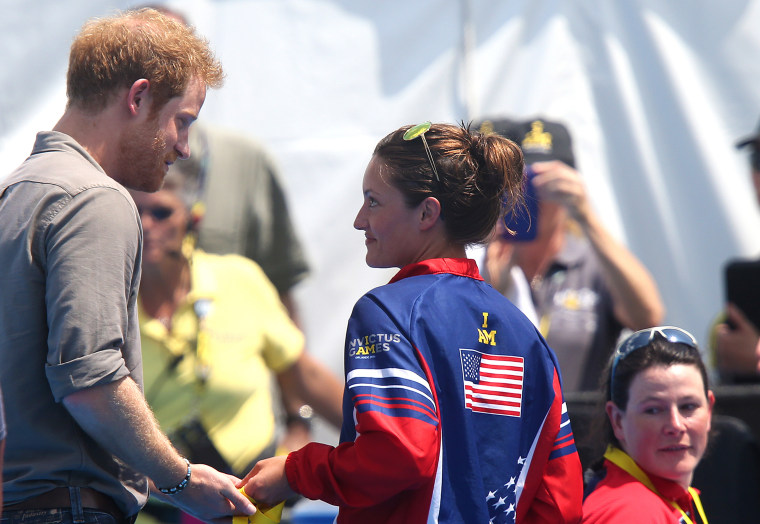 Marks later explained that she wanted the prince to give the medal to Papworth Hospital, the British facility that came to her rescue two years ago when she arrived in London to compete in the original Invictus Games. She instead ended up with a near-fatal lung condition that led doctors to put her into an induced coma.
"They absolutely saved my life and I can't thank the U.K. enough for having that kind of medical support and taking such good care of me," Marks told the Press Association. "So I gave Prince Harry one of my medals and hope it will find its way back to Papworth."
RELATED: 'I had to do something': Prince Harry shares Invictus Games inspiration
Marks suffered a serious hip injury in 2010 that left her with no sensation in one of her legs.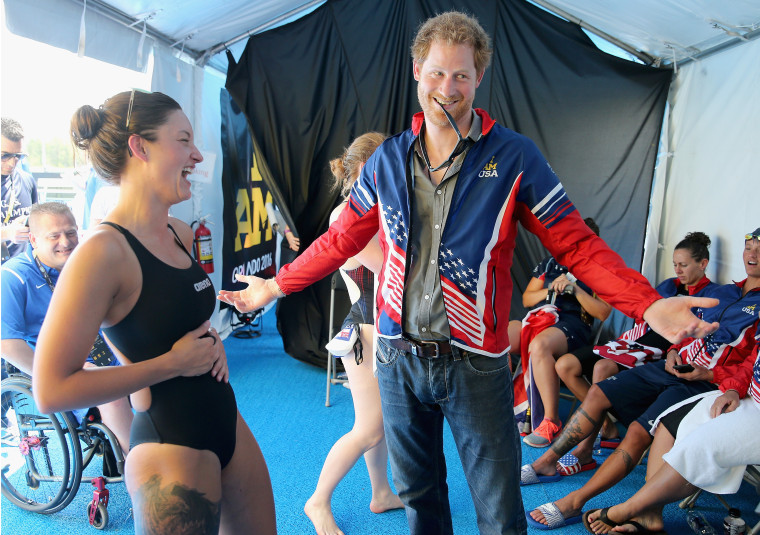 The Invictus Games kicked off last Sunday in Orlando, Florida, and wraps up Thursday.
The competition, which features 500 men and women from 14 different countries, was a brainchild of the prince's after he served in Afghanistan for the British Army and witnessed the perseverance of wounded veterans.
RELATED: 'It's always in there': Prince Harry says he gets flashbacks from Afghanistan
Harry has said he thinks his mother, the late Princess Diana, would have been proud of the attention the event has brought to service members.
The games brought out Vice President Joe Biden and his wife, Jill Biden.
The couple joined Prince Harry in catching a wheelchair rugby match, in which Team USA defeated Team Denmark 28-19, to win the gold.