Amanda Knox is celebrating another milestone in her freedom.
Knox, 31, sent out a message of gratitude on Thursday as she marked the seven-year anniversary of her release from an Italian prison. She was acquitted on appeal in 2011 in a case involving the murder of her former roommate.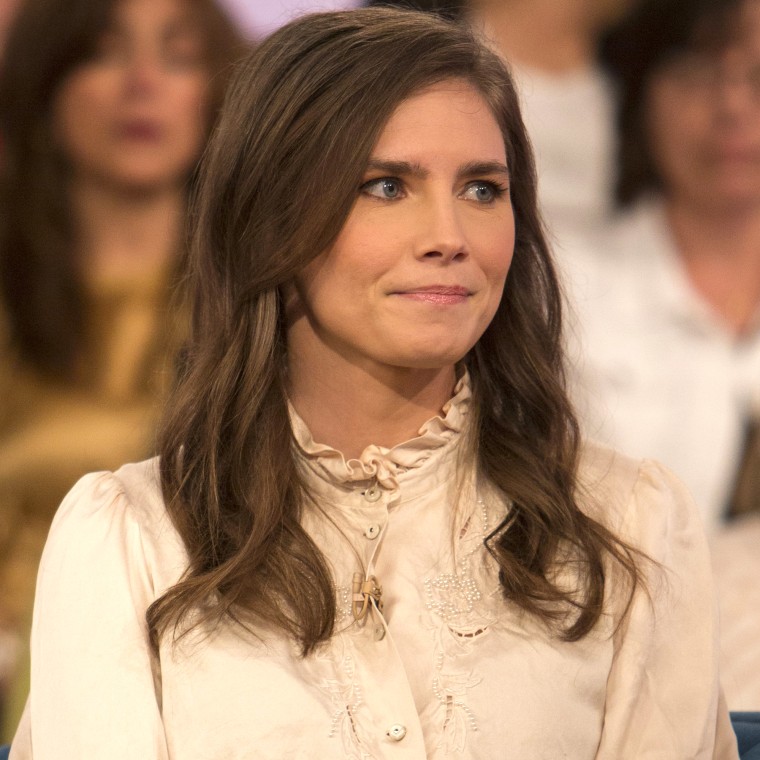 "Thank you so much to everyone who remembered and is celebrating the 7 years since I walked out of prison with me! I'm so grateful for your kindness!" she tweeted.
Knox was a college student living in Perugia when she was initially sentenced to 26 years in 2009 for the murder of her British roommate, Meredith Kercher. The 21-year-old was found dead in the house she shared with Knox in 2007.
Knox and ex-boyfriend Raffaele Sollecito were then acquitted on appeal and released in 2011. She refused to go back to Italy for a retrial in 2013, and then went through another ordeal in 2014 when the two had their convictions reinstated while she was living at home in Seattle.
She and Sollecito were then acquitted again in 2015 by Italy's highest court, finally bringing the legal ordeal to a close.
She has written that she contemplated suicide while in prison, but now she uses her experience from Italy to advocate for other women who have been objectified, vilified and slut-shamed by the media and public.
Knox interviewed five famous women about their stories in the Facebook Watch series "The Scarlet Letter Reports," which was released in May. She also was the subject of a 2016 Netflix documentary about her case.
Knox has even contemplated returning to Italy to visit Rev. Saulo Scarabattoli, the prison chaplain who consoled her during her four years at Capanne Prison near Perugia.
"I actually want to go back to Italy,'' Knox told Megyn Kelly in May. "My mom thinks I'm crazy, but there's one person I still need to see, especially before he passes."