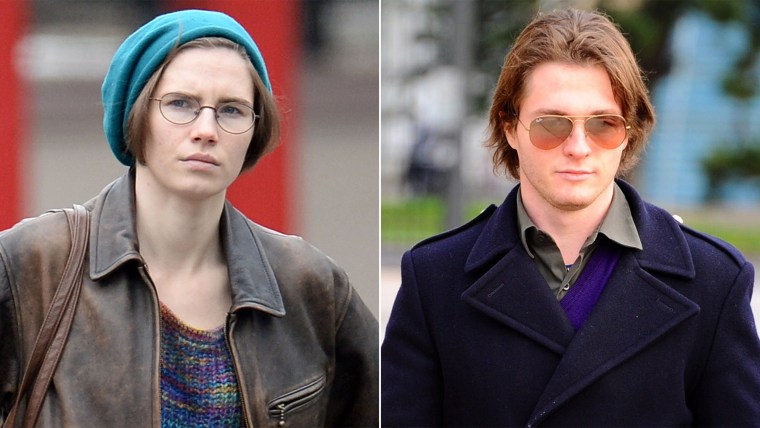 Amanda Knox and Italian ex-boyfriend Raffaele Sollecito were found guilty by an Italian court in their latest trial more than two years after they were acquitted of murdering a British student. 

Knox, 26, remained in her Seattle home for the current trial, which was ordered after Italy's Supreme Court overturned their acquittals in March of 2013, ruling that key evidence had been left out of the most recent appeal. 
Knox was sentenced to 28 years and six months. Sollecito, who attended the trial, was sentenced to 25 years. His passport was confiscated.
Knox's lawyers had said they would appeal a guilty verdict to the Supreme Court. Earlier this month, Knox told an Italian newspaper she would become a fugitive rather than return to prison. 
On Thursday afternoon, Knox issued this statement:
"First and foremost it must be recognized that there is no consolation for the Kercher family. Their grief over Meredith's terrible murder will follow them forever. They deserve respect and support.
"I am frightened and saddened by this unjust verdict. Having been found innocent before, I expected better from the Italian justice system. The evidence and accusatory theory do not justify a verdict of guilt beyond a reasonable doubt. Rather, nothing has changed. There has always been a marked lack of evidence. My family and I have suffered greatly from this wrongful persecution."
Knox and Sollecito were acquitted by an appeals court in 2011 of the murder of her former roommate, Meredith Kercher. The two spent nearly four years in an Italian prison after being convicted of Kercher's murder, which occurred in 2007 when she and Knox were living together as exchange students in Perugia. Rude Guede, a drifter and low-level drug dealer, is currently serving a 16-year sentence for the murder of Kercher. 

The long legal saga of Amanda Knox, an American student accused of the violent death of her roommate, British student Meredith Kercher, has made headlines around the world since it began in Perugia, Italy, in late 2007.
In closing arguments before two judges and six jurors, Knox's lawyers argued that probability was not sufficient to convict, and that the jury needs certainty. The prosecution did not introduce any new evidence. The knife that they claimed is the alleged murder weapon was subjected to another round of forensic testing but showed no DNA from the victim.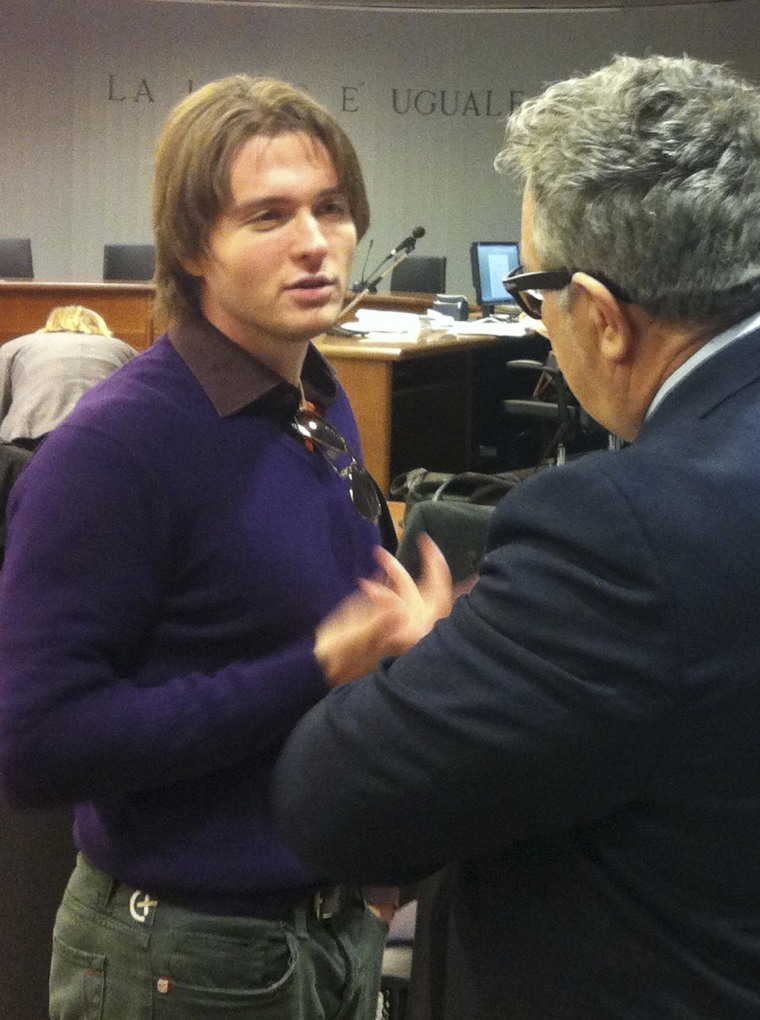 In previous trials, the prosecution had alleged that Kercher was the victim of a drug-fueled sex game gone wrong, but in this trial switched gears to suggest that the motive was a heated argument over bathroom hygiene or stolen money. Knox's defense called the new motive theory "shocking." 
Knox was first convicted in December 2009 and sentenced to 26 years in prison. Sollecito received a 25-year sentence. In 2011, the appeals court overturned the convictions, citing inadequate evidence. The court noted that the DNA evidence in the case was false or contaminated, there was no murder weapon found, and the prosecution did not provide a sufficient motive for the crime.
Kercher's siblings spoke Thursday to Italian channel Sky/TG24 ahead of the verdict, saying forgiveness for whoever killed their sister isn't an option. 
"The most important thing is to reach a final point in this case that obviously been going on so long," said Kercher's brother, Lyle. 
"We are ready to accept, either way, what the decision is," said her sister Stephanie.
An advocate for Knox during the latest trial has been Missouri man Ryan Ferguson, 29, who was recently freed after spending 10 years in prison for a crime he didn't commit. 
"I believe she's nervous and a little scared, but overwhelmingly, I would say she has been positive,'' Ferguson told TODAY.com on Tuesday. "The facts are in her favor."
In the statement she released on Thursday afternoon, Knox described herself as a victim of "character assassination."

"This has gotten out of hand," Knox said. "Most troubling is that it was entirely preventable. I beseech those with the knowledge and authority to address and remediate the problems that worked to pervert the course of justice and waste the valuable resources of the system: overzealous and intransigent prosecution, prejudiced and narrow-minded investigation, unwillingness to admit mistake, reliance on unreliable testimony and evidence, character assassination, inconsistent and unfounded accusatory theory, and counterproductive and coercive interrogation techniques that produce false confessions and inaccurate statements.
"Clearly a wrongful conviction is horrific for the wrongfully accused, but it is also terribly bad for the victim, their surviving family, and society."