It took them longer than they expected, but Amanda Berry and Gina DeJesus finally got to walk across their high school stage to pick up their diplomas.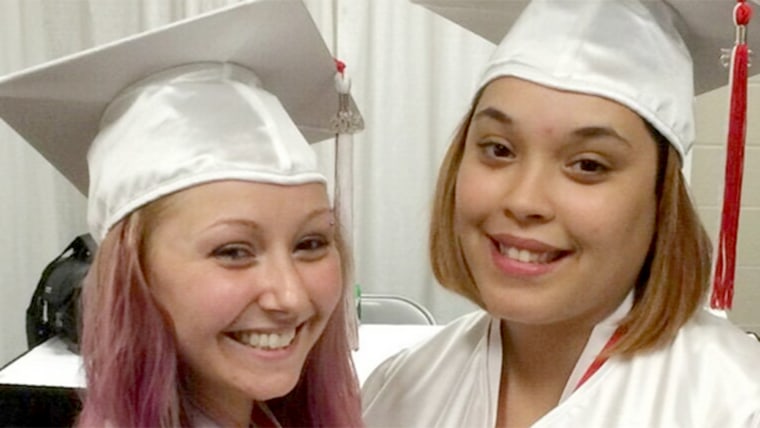 The two women, abducted as teenagers and held captive for a decade by Ariel Castro, received honorary diplomas this week from Cleveland's John Marshall High School.
Berry had been attending the school when she was abducted a day before her 17th birthday. DeJesus, who was in middle school when she was kidnapped, would have gone to John Marshall.
"Although the journey may have been interrupted, it's never too late to finish the race," principal Tiffany James said before the two women walked across the stage Wednesday wearing white caps and gowns.
Both women, along with Michelle Knight, were kidnapped by Castro and held in his Cleveland home for a decade until their escape on May 6, 2013.
Castro was sentenced to life in prison plus 1,000 years but committed suicide a month later.
The story that horrified the world also captivated many with the resilience demonstrated by the three women.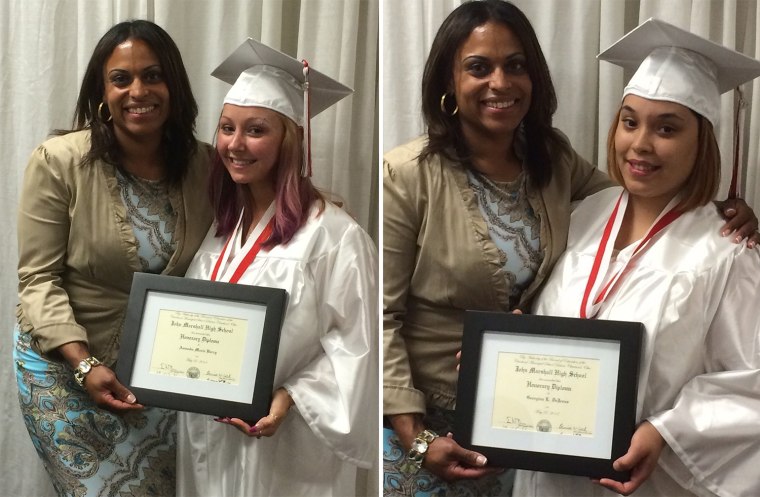 "Their story gave us all hope, strength, encouragement and inspiration," James said before Berry and DeJesus walked across the stage.
Berry later described the ceremony as "awesome."
"I always wanted to grow up and be somebody and do something with my life, you know?" she told the Cleveland Plain Dealer. "I always planned to graduate, and my mom always wanted that for me, to see me cross the stage. So this means everything to me."
The ceremony also meant a lot to the students and their loved ones who felt honored to share the graduation ceremony with the Berry and DeJesus.
Follow TODAY.com writer Eun Kyung Kim on Twitter.